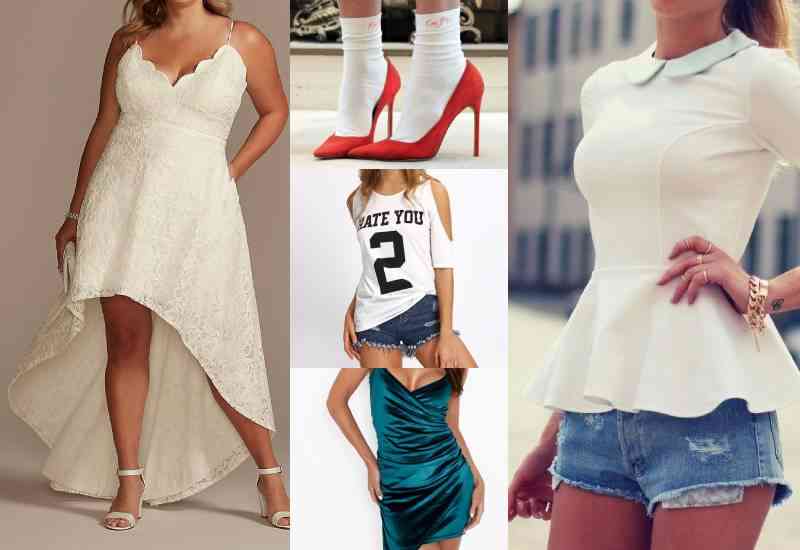 For the last couple of years, fashion has become more expressive and more daring. But come 2022, it's more about how good you can make something look just as long as you're happy with what you're wearing.
At the same time, if we're honest, there are certain styles that most people don't choose to wear anymore because they're so outdated. Subconsciously we stop buying certain items because we don't want to look out of place.
You have the freedom to decide what you want to wear but these are just some of the things you should consider swapping out in 2022:
Overdone cutouts
Although the cutout trend hasn't been slowing down, it might be a little out of control now. It started with some pretty cutout details here and there but these days there's literally nothing left to the imagination.
Trashy cutouts expose too much and they can easily make you pass for a streetwalker. There are classier ways to look sexy and this is definitely not it.
Socks and heels
This is a daring combo that has been trying to become mainstream but it's just not working. We've seen these on social media and they do have some cool esthetic but there's a reason why we don't often see them in real life.
They might look good online and on runways and that's because that's where they belong.
Cold shoulder pieces
The cold shoulder was such a big hit in the early 2000s, remember? They slowly faded away but they made a comeback a few years ago. These items have this cute, girly vibe and if it got cold outside, you could tilt your oversized sweater off your shoulders a little and be stylishly warm.
Good thing they're not as popular anymore and that includes off shoulder tops and dress trends.
Short velvet dresses
Velvet in general can be a very hard material to pull off without looking grandma-ish. There's something about it that looks old but when the short velvet dresses started showing up, they looked so good at the time.
There were all kinds of designs that you could rock with boots and heels but you won't see them as much in 2022.
You can go for stylish velvet jackets and gowns that might be a hit but anything else is a no-go zone.
High-low dresses
There was a season where high-lows were at the top of everyone's list, probably around 2010. People couldn't wait to get their hands on all the loud colours that they came in and we liked them because they were a combo of sexy and modest.
Although you can still find these at thrifting spots, you do not want to be caught in these outdated outfits.
Peplum tops
I remember how cute these looked years ago. You could buy them in a top and skirt set and if you wanted to you could even rock your top with a pair of skinny jeans and heels.
Just like the high-low dresses, they have been overtaken by time. We loved them and maybe they'll make a comeback but right now, they are a major no!
Related Topics