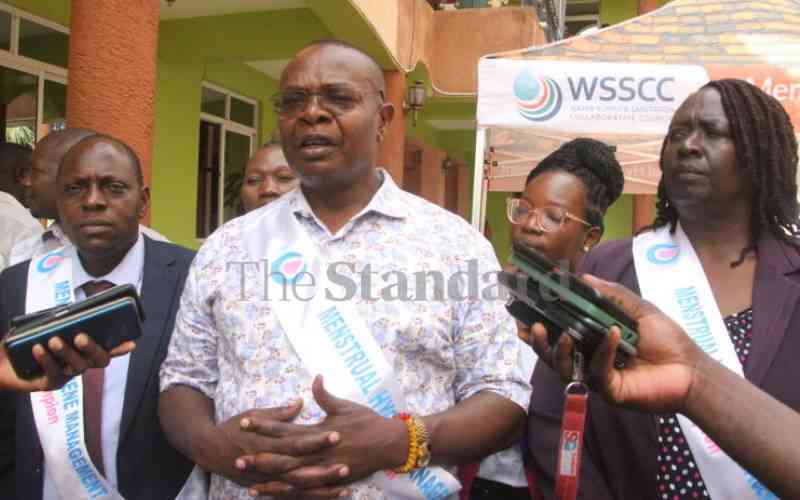 As part of a wider strategy to battle stigmatisation and discrimination against women and girls, the Lake Victoria Economic Bloc counties are mulling new ways to improve access to sanitary products and sanitation facilities in schools.
Among the efforts the bloc is exploring is how to get partners to help supply girls and women with affordable or free sanitary pads as well as proper facilities for disposing the pads.
Often, school-going girls are forced to stay home for up to a week due to period shaming. The lack of proper facilities where girls can change and dispose of their pads effectively and the lack of access to sanitary towels and clean water has made it worse for the girls who, at some point, drop out of school.
Busia Governor Paul Otuoma chaired a meeting that brought together stakeholders including USAID, CBOs, and the Migori county government. He said girls should go to school in an environment that is friendly to their needs.
"Our daughters, mothers, and sisters have been suffering from discrimination and stigmatisation because of a normal menstrual process," Governor Otuoma said.
The governor said his administration would be looking at business entities that can come up with ways to provide sanitary towels that are affordable. The governor believes the move will help address school absenteeism.
He said they needed partners that would step up awareness and behavioural change programmes.
Gloria Ocholla, an official working with Tunaweza Empowerment asked the county government to provide a budget allocation for girls to easily access menstrual products.
"Even if they can access them, their affordability is questionable," Ms Ocholla said adding that the county government needed to allocate 10 per cent of its funds to menstrual hygiene.
Related Topics