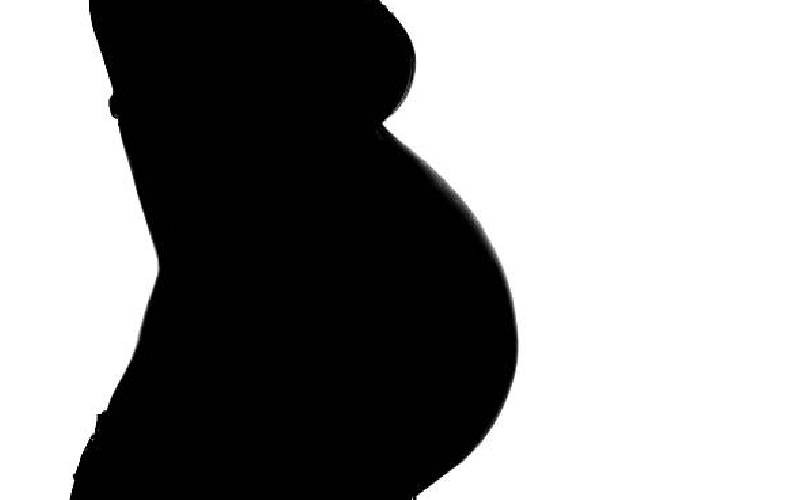 Joyce Aluoch got pregnant in 2004. She was a student at the time and living with her parents. When she told her boyfriend about the pregnancy, he denied responsibility and abandoned her.
After four months, she decided to terminate the pregnancy. She was referred by a friend to a traditional medicine woman, who performed a procedure on her and left her bleeding profusely.
"I almost bled to death. Were it not for my brother who rushed me to hospital when I became unconscious, perhaps I would not be here today to tell this story," says Aluoch, who is now a sexual and reproductive health advocate.
After she was discharged from hospital, Aluoch says she had to deal with a lot of stigma from her parents, brother and neighbours who kept reminding her that abortion is a crime.
Jackline Mutinda is, however, a little luckier. She is currently a college student. When she realised that she was pregnant, she walked into a pharmacy in Machakos town and bought over-the-counter abortion pills.
The moment she started feeling the pain as part of the effects of the pills, she walked into Machakos Level 5 Hospital where she received professional post-abortion care services from trained nurses.
When we visited the hospital last week, we found her preparing for post-care counselling before being discharged.
"I thank the nurses for taking good care of me. I'll be more careful and not get pregnant until I complete my college education," she said.
Machakos Level 5 Hospital has set aside a nine-bed ward for post-abortion care services, thanks to a training by the Ministry of Health in collaboration with Marie Stopes Kenya.
Nurses Everline Mumo and Lauretta Yumbu, who are in charge of the ward, say they set it up in October 2021 after their training.
The services they provide include Medical Uterine Evacuation (MUE) and Manual Vacuum Aspiration (MVA) not only for those who have had an abortion but also for women who have a miscarriage and need their wombs cleaned.
The diagnoses include incomplete abortion, inevitable abortion or septic abortion, while the complications they handle include haemorrhage, sepsis, shock, genital injury and intra-abdominal injury.
Life-threatening condition
Ms Yumbu says before they set up the facility, women or girls would present with sepsis, a life-threatening medical condition that occurs when the body's response to an infection damages its own tissues.
"This means they would do an abortion and only come to the hospital when they were overwhelmed with an infection that their body could not fight anymore," she says.
Fortunately, she adds, now most people are aware of the services provided by the hospital and visit immediately they have an abortion or a miscarriage.
Ms Mumo says they are also trained on post-care counselling that helps them fight the stigma around abortion.
"We don't procure abortion here. So, patients come when they are already bleeding. We talk to them and a majority of them open up on the kind of drugs they used or the procedure they underwent.
"After treating them, we counsel them on the dangers of abortion and teenage or unwanted pregnancy if they are school or college girls," says Mumo, adding that they have also trained their colleagues on how to handle such patients.
Abortion is illegal in Kenya, and is only permitted when, in the opinion of a trained health professional, there is need for emergency treatment, or the life or health of the mother is in danger, according to Article 26(4) of the Constitution.
However, sexual and reproductive health and rights advocates have been calling for a full implementation of a policy and guidelines that permit abortion by choice.
"We are burying our heads in the sand that abortion is illegal, yet many women and girls are dying every day from unsafe abortion procured in backstreet clinics. We must stop treating abortion and sexual and reproductive health as a morality issue and start looking at it as a public health issue," says Monica Oguttu, Executive Director, Kisumu Medical and Education Trust.
According to the Global Childhood Report, Kenya's teen pregnancy was the third-highest in the world in 2019. Meanwhile, a staggering 20,000 girls in the country seek care for abortion related complications every year.
Yumbu says while they have served married women who have had miscarriages or terminated their pregnancies for one reason or another, most of their patients are college students.
Since they set up the ward in October last year, they have treated a total of 355 patients.
"The ward is ever full. We have a turnout of between 37 and 40 patients every month," says Mumo.
The World Health Organisation reports that each year in Kenya, over 3,000 women die of unsafe abortion-related complications and half a million more suffer short and long-term morbidities.
To prevent unwanted pregnancies among the patients they have treated, Mumo and Yumbu provide them with contraceptives "because there is no denying that they are sexually active, however young they may be," says Yumbu. "We tell them the options available and help them choose what would work best for them," she adds.
Machakos Level 5 Hospital Nursing Services Manager Sabina Mutua says they are now preparing a room in the casualty area to expand the post-abortion care services so that some of those patients do not have to be taken to the ward and instead are treated as outpatient cases.
"The training and medical supplies provided by Marie Stopes Kenya have been of great help. Previously, post-abortion care patients would have to wait for a doctor to get the services. Now, they are taken care of immediately they come," says Ms Mutua.
Marie Stopes Kenya Health System Strengthening Supervisor Sham Musyoki said so far they support post-abortion care services in 13 counties, including Garissa and Tana River.
Related Topics