Home
/
Health & Science
More turn to HIV self-testing kits, says Nascop data
Health & ScienceBy Harold Otieno Odhiambo | Thu,Oct 07 2021 00:00:00 UTC | 2 min read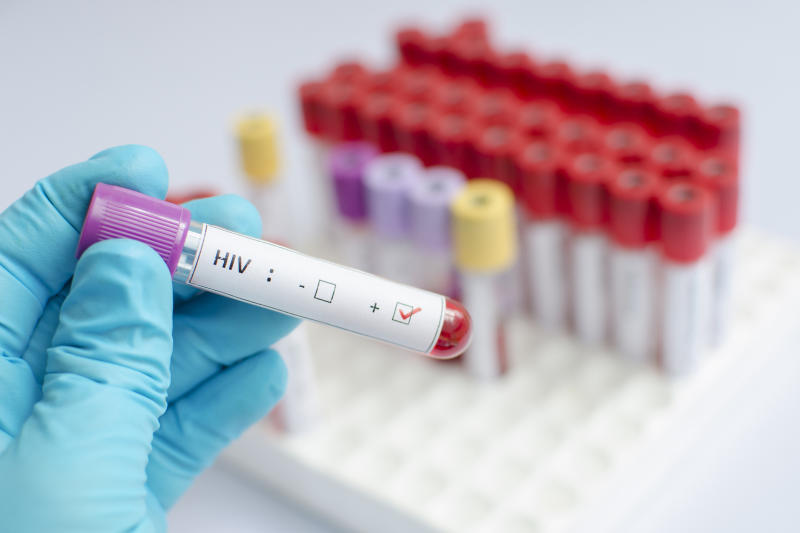 As the fight to reduce HIV and Aids burden continues, more Kenyans are now resorting to self-testing kits to know their status. Authorities consider the step as a vital component in the quest to reduce the country's disease burden, which stands at 1.5 million.
According to statistics by the National Aids and STI Control Programme (Nascop), the number of people using the kits has been on the increase since 2018.
The latest data indicate that by the end of last year, about 283,660 people who used the devices accessed them in public facilities. In 2018, only 20,934 people used self-testing kits at government facilities.
Between January and July, 105,064 people used the kits and sought services in public facilities.
During the period, 37,034 men aged 25 years and above reported having used the kits while women were 36,046.
Nascop indicates that with the months, 31,984 people aged between 15 and 24 used the self-testing kits. Females were 14,434 and 17,550 males.
The statistics, however, do not include those who use the innovation but opted not to go to health facilities after getting a negative confirmation. "HIV self-testing is a complementary approach to existing HIV testing services and is vital in helping reduce infections in the country," said Dr Jonah Onentiah, a programme manager at Nascop.
According to the medical expert, there is also an upsurge of people purchasing self-testing kits in private facilities.
He notes that most of these are men above 20 years old, the majority of that population falling between 20 years and 34 years. Nascop statistics indicate that only two per cent of men and women below 20 years purchase the kits.
About 91 per cent of those who purchase the kits use them, while almost 97 per cent are always keen to share their results with authorities.
The agency says it has contacted about 91 per cent of those who buy the kits for follow-ups.
Related Topics