We shouldn't lower our guard in battle against HIV and Aids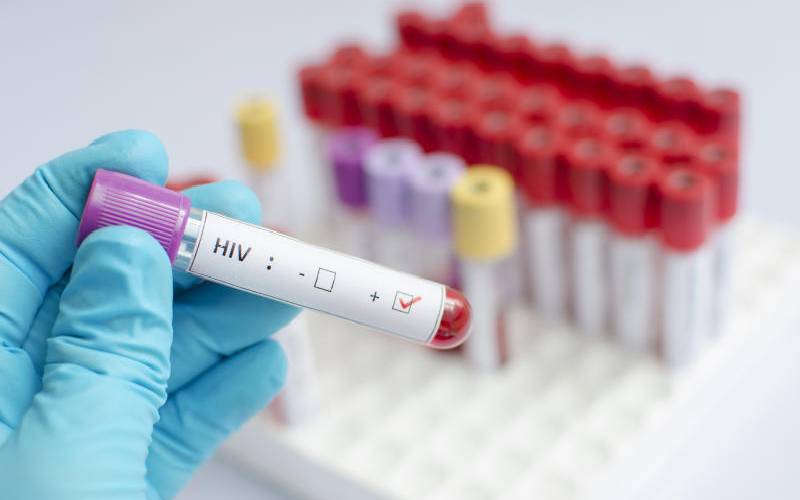 According to last week's Kenya Aids Strategic Framework II report by the National Aids Control Council (NACC), increased cases of HIV infections have been noted in 15 counties.
Nandi, Baringo, Narok, Samburu, Uasin Gishu, Nakuru, Kajiado, Bomet, Marsabit, Kisumu, Kisii, and Trans Nzoia counties have gone on 'reverse gear' and more people are getting infected.
In 2017, the World Health Organisation raised the red flag on a resurgence in HIV infections and the emergence of a new drug resistant strain of the virus.
Acting on information contained in that report, Medecins Sans Frontieres urged the government to take proactive measures to sustain the fight against HIV.
This was after indications that funding through the US President's Emergency Plan for Aids Relief (Pepfar) programme would be scaled back drastically.
At the 10th Aids Healthcare Foundation (AHF) celebrations held in Nairobi in September 2018, the rise in HIV cases, especially among youth aged between 15 and 24, was also decried. We must sit up and take note.
These reports remind us of the fact that gains made in the fight against HIV at great cost are being steadily eroded. Clearly, the reversal in the progress made against HIV must be halted. It is an eventuality we can ill afford.
In the NACC report, Kenya needs Sh647 billion to fund HIV and Aids programmes for the next five years.
Such cost in managing HIV infections is prohibitive both to the people living with HIV/Aids, the families affected and the government.
Pepfar's withdrawal of funding put exra burden on the government and the people living with HIV/Aids.
Factors that have contributed to the rise in infections include low condom use, heightened vulnerabilities and sexual violence.
Besides, the tendency to skip medication by those already infected has been blamed for the drug resistant strains of HIV.
The challenge to stop HIV infections is, therefore, on all of us. We must observe the ABC to HIV/AIDS prevention, which means Abstinence, Being loyal to one partner or using a Condom.
The threat of HIV, which never left us in the first place, has been lost in the attention given to Covid-19.
Granted, Covid-19 took everybody by storm, but HIV, assorted cancers and malaria remain major killers that require special attention to contain.