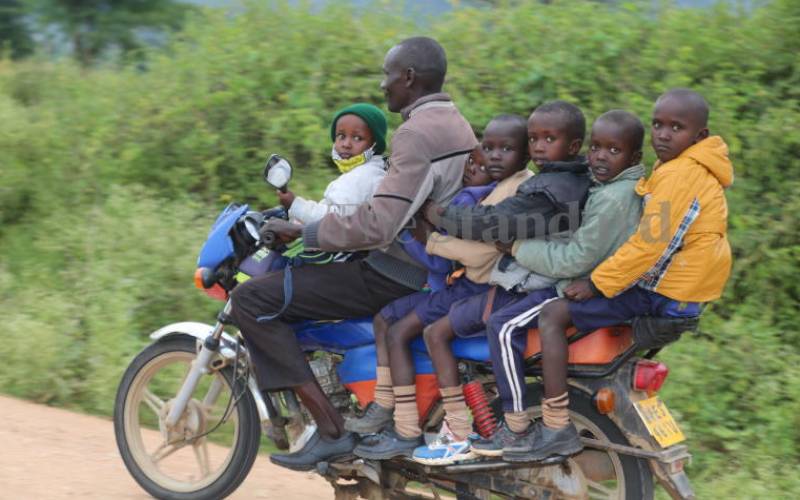 Authorities have raised alarm over the rising case of Covid-19 in Central, Eastern and Coast regions.
In Central, the cold weather and the recent political campaigns in Kiambaa and Muguga have been blamed for the increasing cases.
Data from the Kiambu County Department of Health Services showed there were 133 Covid-19 patients in Level 4 hospitals by last Friday.
There were 33 patients on ventilators while 124 on oxygen. The county has also reported three deaths, with only three patients recovered and discharged.
Most of the patients are at the Tigoni Level 4 Hospital, which is a dedicated Covid-19 treatment centre.
On Sunday, Kiambu County reported the highest number of new Covid-19 infections.
A care-free attitude especially, among the youth, has also been linked to the rising cases.
Governor James Nyoro warned the situation was serious and urged residents to strictly adhere to the Health Ministry protocols.
In Nyeri, the situation is also dire and has been attributed to the cold weather.
There are 61 patients admitted to the various isolation facilities, 36 of whom are on supplemental oxygen.
Governor Mutahi Kahiga said at Mt Kenya Hospital, a dedicated Covid-19 treatment centre, 37 beds are full.
County Commissioner Lyford Kibaara said the surge in infections has seen the positivity rate rise from 18 per cent to 55 per cent in the last four weeks.
Kibaara pointed out that the infections cases had been fueled by the disregard of Covid-19 protocols.
"We have noted that the weather is a major concern. At the moment, 61 people are hospitalised, out of which 36 are on ventilatory support. This is not an encouraging figure," said Kibaara.
In Murang'a, the surveillance unit reporting to the county health department noted that two deaths are reported daily, with tens testing positive for the disease.
Health executive Joseph Mbai said there were 20 patients in isolation and another 50 in the general ward.
Two market centres in Gatanga have been identified as Covid-19 hotspots.
Mukurwe and Njaini markets are under watch after having reported a high number of infections.
Mbai ordered bars in the two markets to be closed until further notice.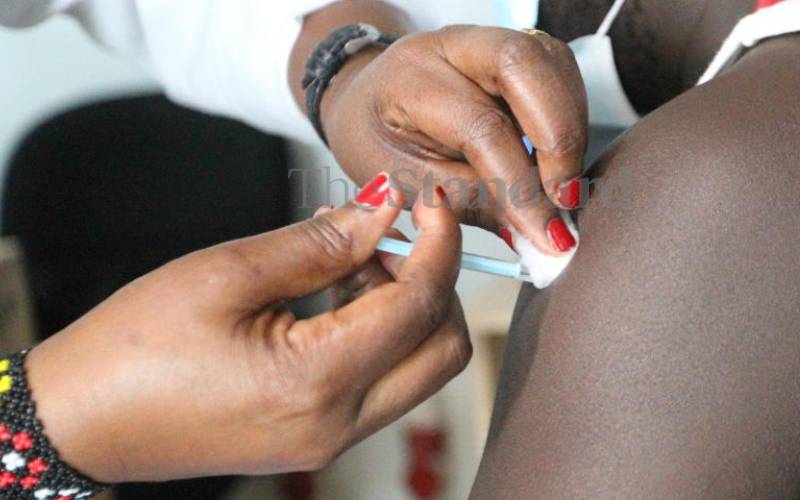 In Meru, Joseph Wahome, chief executive of Meru Teaching and Referral Hospital, expressed concerns over the disregard of Covid-19 protocols.
He said there were 11 cases in the hospital and another 46 under home-based care.
Meru government installed an oxygen plant at the main hospital, with officials saying it could serve the county needs and supply neighbouring counties.
In Nakuru, Governor Lee Kinyanjui said there has been a worrying spike in Covid-19 infections in the past two weeks.
He said the county has also recorded 20 Covid-19 deaths.
According to Kinyanjui, the number of Covid-19 patients in hospitals has risen to 83. Of the patients, 75 are on supplemental oxygen and seven are in the ICU.
97 per cent of the cases reported are locally transmitted while three per cent are imported.
In Makueni, the situation has worsened at Makueni County Referral Hospital.
"By yesterday, we had 93 patients in isolation, both in hospitals and at home. Our people have let our guard down. Everybody knows what to do, but they are defiant," said Health chief officer Patrick Kibwana.
County Commissioner Maalim Mohammed issued a stern warning to 39 bars that are still operational.
As of Monday, Makueni had 27 patients admitted to the hospital, while three were at the Makueni GK Prison.
In Taita-Taveta County, Governor Granton Samboja called for stringent measures to contain the spread of Covid-19.
Speaking at his Mwatate office, when he disbursed scholarships worth over Sh20 million to 100 secondary students, Samboja said he had suspended the launch of development projects for 14 days.
"We have agreed with county commissioner Rodah Onyancha that there will be no more official launch of projects because our life is more important. We will only launch health projects that are geared towards saving lives," said Samboja.
In Kwale County, the Covid-19 emergency response committee expressed fears of a surge and urged residents to adhere to Health Ministry guidelines.
Governor Salim Mvurya and county commissioner Joseph Kanyiri, who co-chairs the committee, warned those disregarding health protocols will be arrested.
Governor Mvurya called for more public awareness campaigns, especially in rural areas that have been hard hit by the pandemic.
[Reporting by John Mbuthia, Fidelis Kabunyi, Patrick Beja, Phares Mutembei, Boniface Gikandi, Bradley Sikolia, Stephen Nzioka and Renson Mnyamwezi.]
Related Topics