Muguga by-election: UDA to challenge Jubilee's victory in court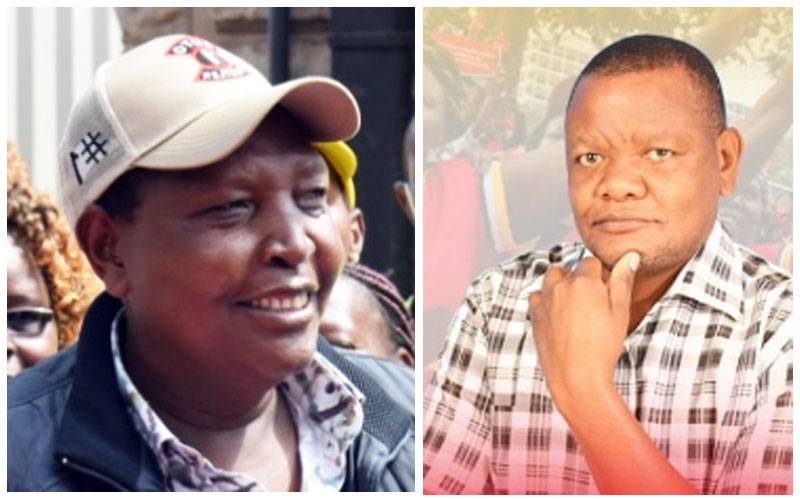 United Democratic Alliance (UDA) officials say they will move to court to challenge Jubilee Party's victory in the July 15 Muguga Ward by-election.
UDA candidate Peter Kamau Thumbi, who got 4,062 votes, lost to Joseph Mung'ara Githinji by 27 votes. Githinji garnered 4,089 votes to clinch the closely contested race.
Speaking at the PCEA Lay Training and Conference Centre in Zambezi, Muguga Ward, on Tuesday, July 20, the UDA officials said they would ask for a review of the rejected votes, which, they claim, a majority belonged to their candidate.
UDA's chief agent in the recent mini-poll, James Gacheru, said, in the Tuesday press conference, that they will implore upon Peter Thumbi to rescind his concession so that they can file a petition in court.
"A great majority of the 110 votes which were categorised as rejected, belonged to our candidate. Given the slim victory margin, reconsideration of the rejected votes would have a significant impact on the final tally. And, we believe if a recount is conducted, factoring in the so-called rejected votes, our candidate will carry the day," said Gacheru.
Gacheru said they will ask UDA to soon file a petition asking for a vote recount.
This comes after the party's candidate wrote a concession speech on Friday, July 16.
"In every competition, there must be a winner. This was not my time. So, I take this opportunity to congratulate the winner [Joseph Mung'ara Githinji], and wish him well. May we live to fight another time. UDA believes when you lose an election, you accept," he added.