Counties should push for more resources to support ECDE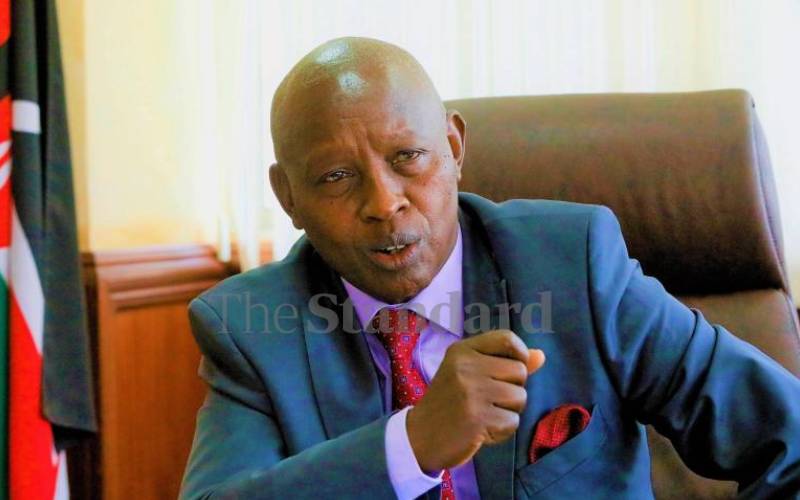 "Education is the most powerful weapon for changing the world"- Nelson Mandela
It is estimated that 1.3 billion children globally were pushed out of education due to worsening coronavirus situation and school closures. About half of these children are girls and experts warn that many of them may never return as nations experience economic contraction in the face of the pandemic.
It is for this reason that President Uhuru Kenyatta and British Prime Minister Boris Johnson will be co-hosting the Global Partnership in Education (GPE) summit this month to lead a global action to educate these 1.3 billion children. They aim to raise 5 billion dollars.
In Kenya, many people have lost their livelihoods through job losses or collapse of businesses because of Covid-19, and their children are likely to drop out of school.
Missing out on education does long term damage to individuals and communities, with girls, particularly, at risk. The benefits of schooling are transformative and multi-generational. President Kenyatta has made education a key plank of his strategy to make Kenya a newly industrialised nation by 2030.
As Global Partnership on Education (GPE) summit partner since 2005, Kenya has made impressive gains, achieving universal primary education and breaking down gender barriers to get as many girls as boys in school.
Since we promulgated the Constitution in 2010, the foundation of education in Kenya has been devolved to the counties where I am privileged to chair the Education Committee of the Council of Governors.
With Early Childhood Development Education (ECDE) squarely in the hands of county governments, we should nurture and manage the young minds into responsible citizens.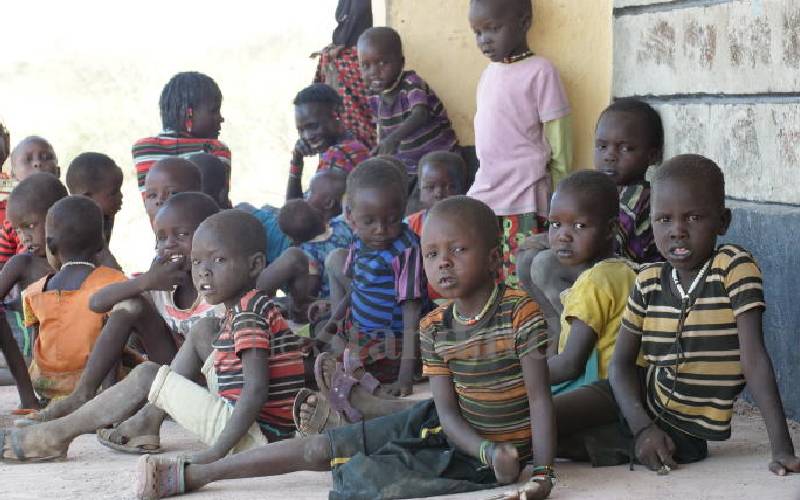 As research by Theirworld, a British NGO rooted in mobilising resources for ECDE, has shown, children's brains are like a house and are built in stages.
It also finds that when children attend ECDE, their caregivers can participate in the workforce and increase earning potential for families. Preschool attendance for the youngest child in the household has seen mothers increase their average weekly hours of employment.
The organisation which rallies governments to advance the interests of children and women globally notes that every dollar invested in pre-school has a return of investment of up to 7.1 dollars, while in sub-Saharan Africa, it has been estimated that every dollar spent towards tripling pre-primary education enrolment would yield a 33 dollars return on investment.
The focus on children is centered more on the first five years of a child's life as the most critical for a child's development; and by investing in high-quality Early Childhood Development and Education (ECDE), countries will be providing a platform for children to thrive throughout the entirety of their education.
Each of our 47 counties has been making deliberate efforts to improve the ECDE facilities as well as encouraging parents to enroll their children in these institutions. There has been a push to have a percentage of county budgets increased so as to bring these facilities at par. It is a journey that we hope will culminate in counties dedicating at least 10 per cent of their annual budgets.
We have seen that when children attend ECDE, their caregivers can participate in the workforce and increase earning potential for families. Preschool attendance for the youngest child in the household has seen mother's increase their average weekly hours of employment.
President Kenyatta, while announcing Kenya and Britain would co-host this year's GPE replenishment summit, noted that an educated population is a country's most valuable resource. GPE has been a key partner in helping us invest in innovative solutions to get all our children, especially girls, learning.
I wish to borrow the president's words that we must use the opportunity presented by GPE's financing conference to make ambitious pledges to invest in quality education so our children and young people can acquire the skills and knowledge they need to seize the opportunities of the 21st century.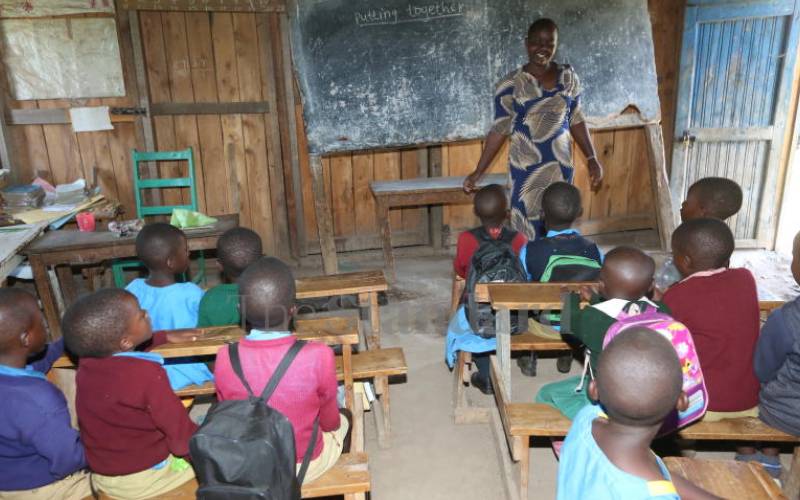 We acknowledge that long before the pandemic, 9 in 10 school children in low-income countries were unable to read proficiently by the age of 10. Through the ECDE programme, we want to change this by dedicating more resources to our children.
If the fundraising spearheaded by Kenya and Britain targeting 5 billion dollars for the next five years is a success, it will help ensure that 175 million children can learn in 87 lower-income countries.
In the longer term, this investment could add 164 billion dollars to economies in the developing world, lift 18 million people out of poverty, and protect two million girls from early marriage.
At the Council of Governors, we want to make life-changing decisions involving our children through ECDE and GPE replenishment summit. We are glad that Kenya and President Kenyatta are speaking for the developing world. We will not fail our children.
We have already taken our rightful position to keep all our children especially those in ECDE in school. We are cognisant of a Chinese proverb that states, "if you are planning for a year, sow rice; if you are planning for a decade, plant trees; if you are planning for a lifetime, educate people."
Governor Kahiga is also the Chair of the Education Committee at the Council of Governors and chair of ECDE standing committee.