Home
/
Health & Science
Hope for Covid-19 patients with damaged lungs, chests complications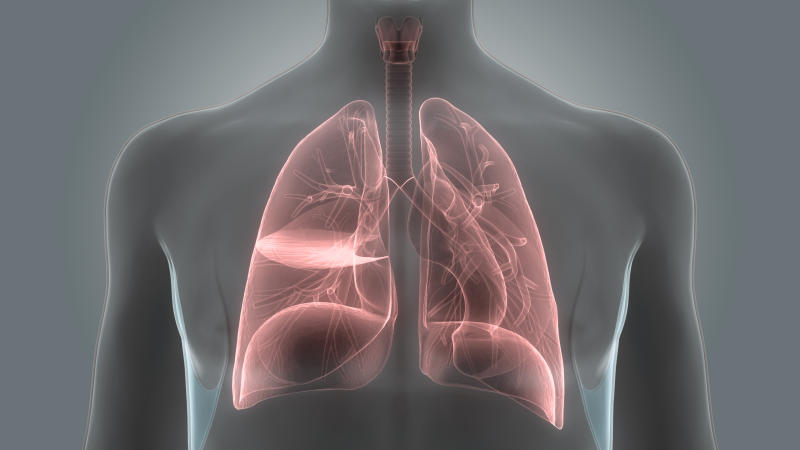 Reuben Macharia, 52, from Komarok Estate in Nairobi survived the coronavirus but it tampered with his lungs.
The attendant breathing difficulties saw him put on medication for his lungs a month after he was diagnosed with Covid-19 in March last year.
"I was using three tablets of Pirfenidone every day, but I am currently using one," said Macharia who says he spends between Sh12,000 and Sh15,000 a month on the drug and regular reviews show his lungs are getting better.
Dr Mwita Riro, a consultant physician at Kiambu Level Five Hospital said Pirfenidone slows down fibrosis among patients who develop lung problems resulting in breathing challenges.
"To avoid long-Covid-19, Pirfenidone is among drugs used in pulmonary fibrosis. So far, it has shown good response," said the physician adding that even those at the ICU are put on the tablet if they can afford it.
Pirfenidone is used with others like Remdesivir and Dr Stephen Ouko, the doctor in charge of the Covid-19 unit at Kakamega Level Five Hospital says that the majority of patients on the tablet have shown remarkable recovery as "the drug helps stop lung fibrosis."
Dr Ouko, however, clarifies that Pirfenidone does not treat Covid-19, but rather, treats the effects of Covid-19 on the body as it stops the process of fibrosis (healing with a scar) while improving the already lost cells of the lungs.
World Health Organisation explains on its website that Pirfenidone was approved for the treatment of pulmonary fibrosis- whose causes are unknown- due to its anti-fibrotic activity including anti-inflammatory and antioxidant properties ideal for battling multiple organ failure common among patients with severe Covid-19.
Among the organs affected are the brain, lungs, and the coronavirus worsens cases of diabetes affecting the pancreases and blood clots.
To prove its efficacy, scientists used Pirfenidone 400mg on two patients aged 35 and 60 years. They recovered quickly and were discharged when the dose was increased to 600mg along with empirical antibiotics, dexamethasone, supplemental oxygen, and non-invasive ventilator support.
"Both the patients were followed by telemedicine after one week, did not require oxygen at rest in contrast to earlier complaints," notes part of the finding published last year in the Journal of Clinical and Diagnostic Research.
Among causes of pulmonary inflammation include age, smoking, and viral infections.
Covid-19 patients suffer hyperactive inflammatory state in severe stages of infection resulting in fatal lung damage and "at present, Pirfenidone has achieved encouraging results in the treatment of idiopathic Pulmonary Fibrosis diseases," noted another study published in Center Watch.
Related Topics