Home
/
Health & Science
Single dose Covid-19 shot now a possibility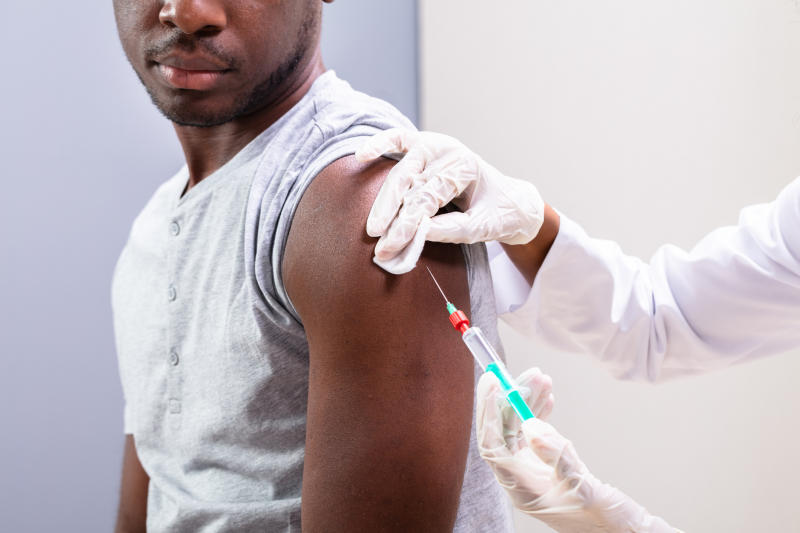 There is a silver lining in the fight against the Covid-19 pandemic after Johnson & Johnson Company moved to seek approval of emergency use for a single-dose vaccine.
The news comes when Kenya is taking part in the AstraZeneca-the University of Oxford developed ChAdOx (AZD1222) vaccine through the Kenya Medical Research Institute-Wellcome Trust in Kilifi.
The Covid-19 vaccine candidate (JNJ-78436735) developed by Janssen Pharmaceutical Companies of Johnson & Johnson, is at Phase 3 of the clinical trial.
Appropriate timing
According to Johnson & Johnson, the timing for approval of the vaccine is appropriate.
"The Company anticipates announcing top-line Phase 3 data for its single-dose Janssen Covid-19 vaccine candidate in late January 2021," reads a statement published on the Johnson & Johnson website on Tuesday.
If the single-dose vaccine is found to be effective, the company will apply for an emergency use authorisation to the US Food and Drug Administration, among other regulatory bodies, for it to be made subsequently.
Whereas other vaccines are also on trial across the globe, researchers in the study have revealed that the JNJ-78436735 would be easier to administer.
The dose will also reach out to more people. For example, 500 doses will be administered to 500 people.
Findings of the vaccine that brought about 40,000 participants were published in the New England Journal Medicine on January 13, 2021.
During trial, the vaccine was found to provide an immune response that lasted at least 71 days among participants in the age brackets of 18 and 55.
The study demonstrated that after a single vaccination, neutralising antibodies against Covid-19 were detected in more than 90 per cent of participants, at day 29.
The antibodies in the study findings are expected to stop SARS-CoV-2 from infecting the cells.
Researchers noted the safety and immunogenicity profiles of Ad26.COV2. S supported further development of the Johnson & Johnson vaccine.
Neutralising antibodies
Participants involved in the developed neutralising antibodies after two months that stayed in the body for 71 days.
"The Phase 1/2a interim analysis showed that the Company's Covid-19 vaccine candidate induced an immune response and was generally well-tolerated across all study participants," read a statement by the company.
However, according to researchers, the vaccine may cause mild to moderate side effects associated with any type of vaccination.
The side effects are similar to those expected from Pfizer and Moderna vaccines, which include headache, body aches, and fever at the injection site.
Related Topics