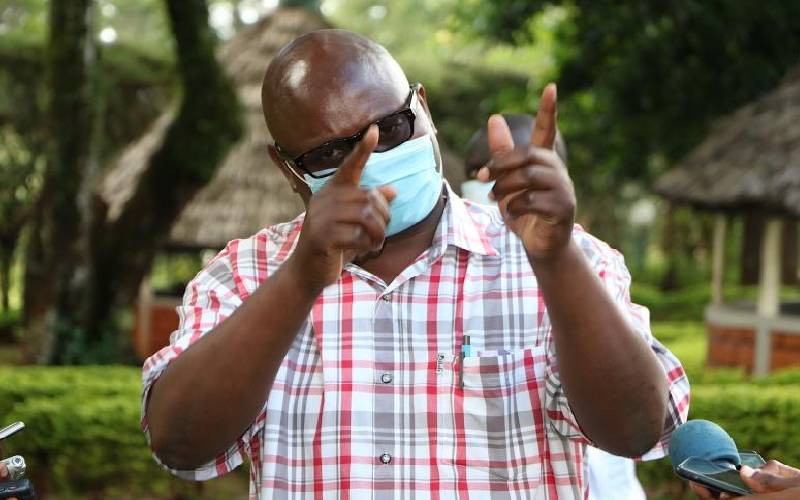 Doctors claim there has been no headway in attempts to avert a strike set to start on December 7. And the situation could get worse after nurses yesterday went ahead to issue their strike notice.
Through their union – Kenya Medical Practitioners and Dentists Union (KMPDU) – doctors said despite meeting several government officials including those from the Ministry of Health, there's no progress on the matter.
"We have not had any meaningful engagement from the government. The strike will begin on December 7. All doctors across the country have been mobilised," said KMPDU chairman Oroko Obegi.
This stagnation comes as the Kenya National Union of Nurses (Knun) issued a 14-day strike notice with same grievances as the doctors and clinical officers. Clinical officers issued a 14-day strike notice as well on Sunday.
These are payment of statutory third party deductions, compensation to 18 nurses who have died from Covid-19, employment of 7,000 nurses, delay in salaries, payment of Sh30,000 risk allowances among others.
"In view of the above, we hereby issue a 14-day strike notice from the date of this letter upon expiry of which the strike shall commence on December 7, 2020," reads the strike notice dated November 23 drafted by Knun Secretary-General Seth Panyako and copied to Health CS, Council of Governors, Labour CS and all the 47 county public service boards. Health Chief Administrative Secretary Mercy Mwangangi said the national and county governments are working round the clock to ensure needs of healthcare workers are addressed.
Facing an enemy
"We cannot neglect them. Neglecting our soldiers will be tantamount to facing an enemy without defence," she said. The needs of our soldiers therefore should be met in order for them to render their services to us."
The doctors are also demanding the employment of 2,000 medics, payment of salaries for 118 doctors employed on contract during the Covid-19 pandemic, and provision of comprehensive medical insurance.
"We have lost a number of doctors who teach undergraduate and postgraduate students. If they are not covered, this strike will kick off," said KMPDU Secretary General Chibanzi Mwachonda.
Related Topics