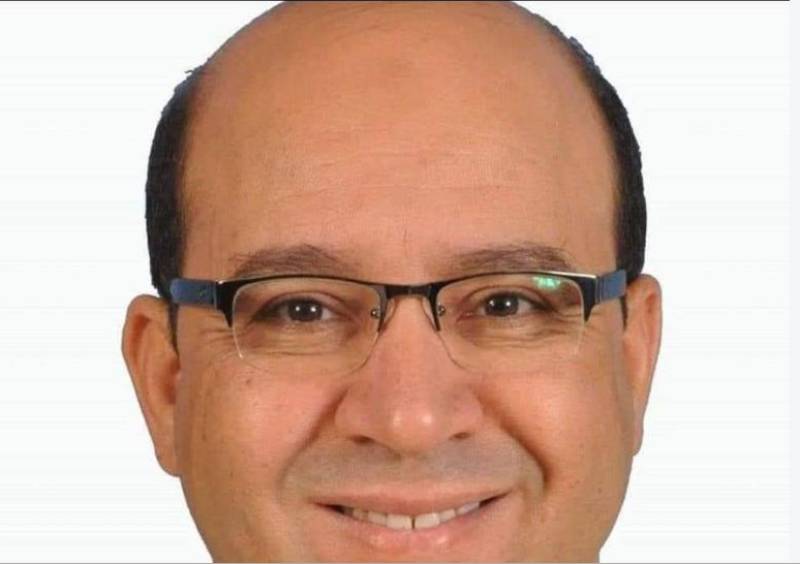 He spent 15 years of his life in Eldoret, far away from his homeland, fixing cleft conditions among thousands of children.
Dr Ashraf Emarah, who lost the battle against Covid-19 yesterday, was no ordinary plastic surgeon. According to those who interacted with him in his surgical practice and teaching life at Moi University's medical school, the surgeon had a heart of gold.
An Egyptian by birth, Dr Emarah guided hundreds of doctor trainees in conducting plastic surgery operations at Moi Teaching and Referral Hospital in Eldoret as well as taking lead in medical research.
He died yesterday morning at Mediheal Hospital, Nakuru, after battling the disease for days.
"When my son was born with a cleft, Emarah was the plastic surgeon called to see us. He operated on my baby. He advised, he encouraged, and he was the light at the end of a very dark tunnel," Barbara Marie Chebet mourned him.
For the hundreds of students who went through his hands, Carie Nimwa cursed Covid-19, and all the misery it has brought, describing his loss as huge.
"I am at loss!! The best plastic and reconstructive surgeon I ever met, my teacher. I am glad I went through your hands. Why do good people leave so early? Covid is such a pain!" she said.
And on behalf of the medical students from allover Africa, Markos Sammy paid a glowing tribute: "He welcomed all Egyptian students to go to Kenya and opened his home to them. When I traveled and my money was stolen; he spoke to me personally without any of the students knowing and said I'm here like your father, don't ask for anything," he said.
Yesterday, Smile Train Africa celebrated the late doctor as an "iconic, benevolent and determined surgeon" who was a formidable partner in transformation of the lives of hundreds of patients with cleft across Africa.
Dependable doctor
Cleft is a facial difference where the lip and or palate fail to fuse together before birth. The result is that children experience difficulty breathing, eating or speaking.
"Dr Ashraf also poured his heart to growing and passing his cleft surgical expertise down to surgeons across Kenya, Somalia, Djibouti, Democratic Republic of Congo, Uganda and Zimbabwe. Many of his students are now able to provide high quality care within their local communities," the organisation's regional director Esther Njoroge-Muriithi said.
She said the organisation was encouraging more plastic surgeons to keep his memory alive by emulating his values of service and care to their patients.
MTRH Chief Executive Officer Wilson Aruasa said the medical fraternity was shocked by the loss of the surgeon to Covid-19.
"Dr Emarah did his work at MTRH, particularly in plastic surgery including Smile Train Africa," Dr Aruasa told Saturday Standard.
Kenya Medical Practitioners, Pharmacists and Dentists Union (KMPDU) North Rift Secretary Ismael Ayabei said Dr Emarah becomes the first surgeon to die of Covid-19 in the region.
Dr Ayabei said the surgeon's death demonstrates the danger the disease poses to doctors and other health workers. He described the deceased as a dependable doctor who meticulously operated on patients in several hospitals around Eldoret.
The second wave of Covid-19, he said, has put health workers at an even increased risk. "Dr Emarah becomes the second doctor and first surgeon to die due to coronavirus in the country. We urge our colleagues to keep working to save humanity. Let this not discourage us," he said.
Dr Emarah's profile at Moi University indicates he has worked at the institution since 2005, teaching plastic surgery, supervising masters degree students while doing research and operating on patients.
Messages of condolences from several people who knew Dr Emarah continued pouring in fast and furious on social media last evening.
"This is a very sad Friday. I woke up to devastating news of a departed soldier again. A teacher and dedicated plastic and reconstructive surgeon has succumbed to the beast. It scares me. The little hope in us is dwindling," CK Rotich Tomchi posted.
Related Topics