Home
/
Health & Science
Movement restricted at remand prison as virus cases soar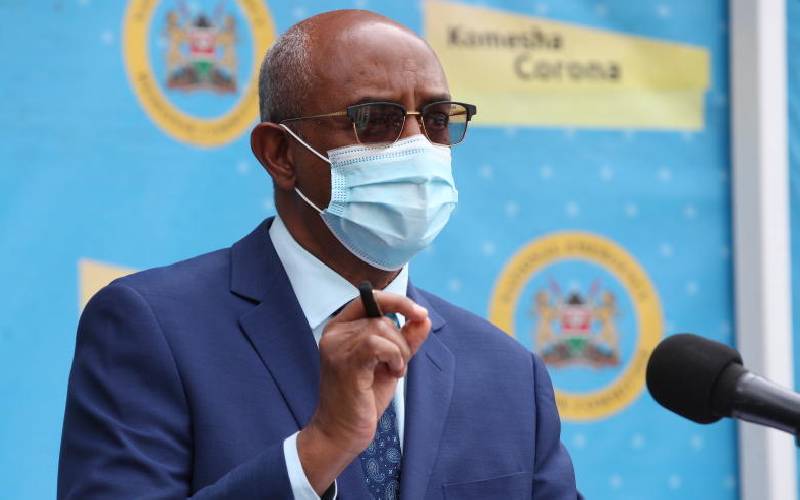 The Nairobi remand prison has been put on lockdown for 30 days as the government monitors the spread of the coronavirus in this closed cluster.
The lockdown has been informed by a spike in the number of Covid-19 cases, which have raised the positivity rate in the country to more than 10 per cent.
Yesterday the government announced 137 new cases of coronavirus from 1,258 samples tested, translating to a positivity rate of 10.8 per cent.
Health Chief Administrative Secretary Rashid Aman reported that most of the cases, 64, were from Nairobi County, followed by Turkana at 34.
Other counties that reported cases were Mombasa 12, Kiambu (eight), Uasin Gishu (six) and Trans Nzoia (four), while Meru, Nakuru, Kajiado, Kericho, Kisii, Kisumu, Laikipia, Machakos and Tharaka Nithi each had one case. Of the 64 cases in Nairobi, 35 are prisoners. In Turkana, 33 of the 34 cases are refugees from Kakuma. Up to 10 of the 33 are new arrivals.
Dr Aman said as a result of the high number of cases, Nairobi remand prison would be locked.
No movement
"This means there will be no new remandees and no movement in and out of the prison," said Aman, adding that the directive also stopped transfers of remandees until the situation is under control.
The CAS said the justice sector, particularly the Judiciary, police and prisons, should make alternative plans to ensure the judicial process was not disrupted. "This is to curtail movement in and out of prison to contain and break the transmission chain," he said.
Prisons are among vital areas where the government is concentrating testing and monitoring of the virus' spread.
While admitting there was reduced testing, Aman said the government had received a consignment of 150,000 test kits and was expecting 300,000 more. "I hope we will receive this batch before the 150,000 is exhausted," he said
So far 566,536 tests have been done, where 39,586 people have been found to have the virus. From the confirmed cases, 743 people have died while 27,331 have recovered.
Eight of the 743 deaths were reported yesterday.
Related Topics