Sh42m school construction projects begin in Ndhiwa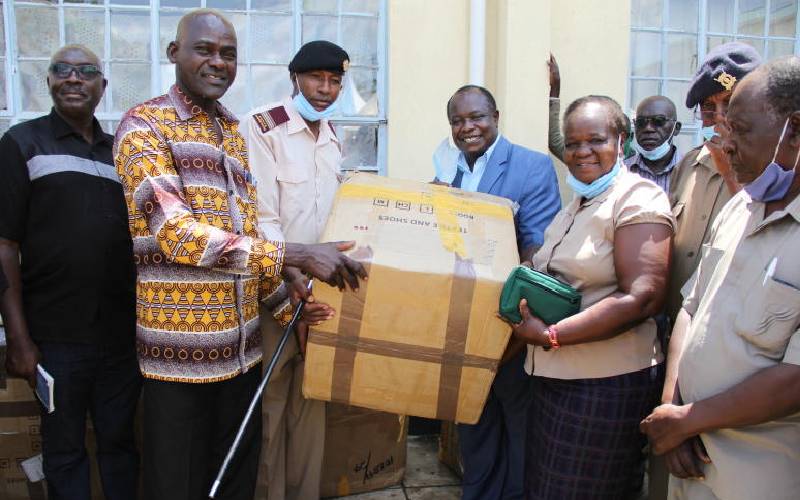 Ndhiwa MP Martin Owino has started an ambitious Sh42.2 million project of expanding classrooms, dormitories and laboratories in schools to create more space for social distance ahead of the planned reopening of schools.
The projects include the construction of classrooms and lockable desks as well as purchasing laboratory equipment for schools.
It will be implemented through the contingency's National Government Constituency Development Fund (NG-CDF) kitty for the last financial year.
Owino disbursed the cheques on Monday at Ndhiwa NG-CDF offices.
In the programme, Sh22.2 million will be used for the construction of classrooms and dormitories in 27 primary schools and seven secondary schools.
The kitty also allocated Sh10 million for the construction of lockable desks for 35 secondary schools.
Another Sh10 million will be spent on purchasing laboratory equipment for 17 secondary schools.
Addressing journalists during the occasion, Owino said part of the money had been accumulated from the bursary which ought to have been paid in schools when students were at home.
"I requested the NG-CDF board to allow us to spend the money on infrastructure instead of sending it to schools in form of bursary because students were not going to school," Owino said.
The MP said the infrastructural project is aimed at creating more space for pupils to cushion them from contracting Covid-19 in school.
Owino also bought seven water tanks for seven primary schools.
"Education is the key to economic development in the society hence we must equip our children with learning facilities," the MP added.
The initiative by Owino will supplement the ongoing government's programme of equipping schools with more desks.
Ndhiwa Assistant County Commissioner One Joseph Maina challenged the boards of management of schools that benefited from the construction programme to utilize funds prudently.
"Let schools which have benefited utilize the funds appropriately so that residents can get value for money," said Maina.