Health & Science
With Kenyans facing the coronavirus pandemic, a large number would be damned if they caught the disease since they have no medical cover.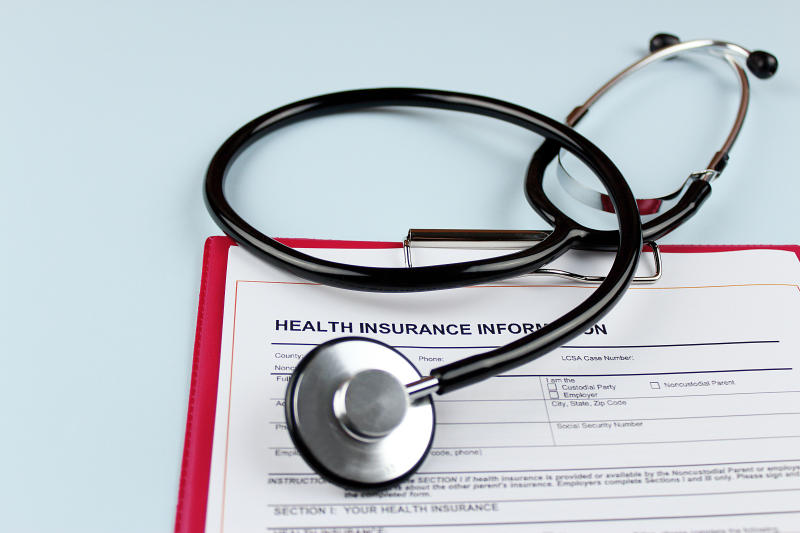 Collins Orono's healthcare strategy is to eat healthy and include a lot of green vegetables in his diet. He also ensures that he sleeps eight hours and performs regular exercise to beat any illness that may creep up on him. "I have not visited a doctor since 2016 because I do not have insurance cover. I cannot afford it. What I make in a month is inconsistent that I cannot also reliably pay for NHIF," he says. He is not alone. In the wake of the coronavirus, most Kenyans are grappling with lost wages as companies send their employees on unpaid leave; some are retrenching and forcing staff to take salary cuts, which may affect their access to healthcare.
SEE ALSO: Ingredient of the week: Chia seeds
Small hospitals
According to the Kenya National Bureau of Statistics (KNBS) 39 per cent of Kenyans below 35 are jobless and the number might rise during this pandemic, meaning most Kenyans might lack insurance cover as most of it is tied to employment. The government has been prioritising tax-relief and ensuring the economy thrives during this pandemic, forgetting to offer tax relief on pharmaceuticals or even implementing price controls in the sector that is needed most during this period. Given the high cost of medical care, Orono says he has to forego the hospital and prefers over-the-counter medication. "I can only afford small hospitals, which often do not have the right equipment and chances of a misdiagnosis are high. I just buy drugs from the chemist when I feel unwell, and only go to hospital when the situation worsens,'' says Orono.
SEE ALSO: How coronavirus slashed trips to ATMs to an all-time low in April
He says the last time he went to hospital he had to source for money as his National Health Insurance Fund (NHIF) cover could not insure him as he was not up to date with the monthly payments. "I now understand why Kenyans fundraise because the bills at the hospital are usually beyond reach," he says. According to the Kenya Integrated Household Budget Survey (KIHBS) 2015/2016, only one in five Kenyans enjoy some form of medical cover.. This means that most people are just an illness away from staring poverty in the eye. Beside the cost, quality of healthcare in the country is questionable. The KIHBS survey says that pneumonia is the leading cause of deaths in the country, claiming one in four lives countrywide. In 2016, respiratory diseases caused a total of 21,295 deaths followed by malaria. The two diseases are also the biggest reasons why most adults and children visit hospitals.
SEE ALSO: Modeling shows grim scenarios if rules are relaxed
With the presence of Covid-19 pandemic, many await to see how insurance companies will handle it. The survey shows that 29 per cent of people living in urban areas have health insurance compared to 13 per cent of rural residents. Nairobi County has 41 per cent of its population insured, being the highest. The NHIF is the State health insurer, with over seven million members according to their 2017/2018 report. Most people insured by NHIF are sponsored by their employers. As the government is in pursuit of achieving universal health coverage according to economic survey 2019, 4.8 per cent of Kenyans do not see the benefit of having any insurance product; 12 per cent do not know where to get it;14.2 per cent do not know where to get insurance while 53.9 per cent would like to have insurance but cannot afford it.
30 days
SEE ALSO: Home-based care to help ease numbers in hospitals
Though most employed Kenyans have health insurance, they are afraid to take sick leave. According to the employment act of 2007 every Kenyan is entitled to paid leave and sick leave earned. "The duration of sick leave is a maximum 30 days with full pay and thereafter 15 days with half pay in each period of 12 consecutive months of service." Lydia Nyaboke, a pharmacist is afraid to go on leave or even take sick leave during this pandemic period. "My employer is not allowing anyone to go on leave during this period as chemists will cash in on a lot of money. When you do you automatically lose your job and are immediately replaced,'' she says.