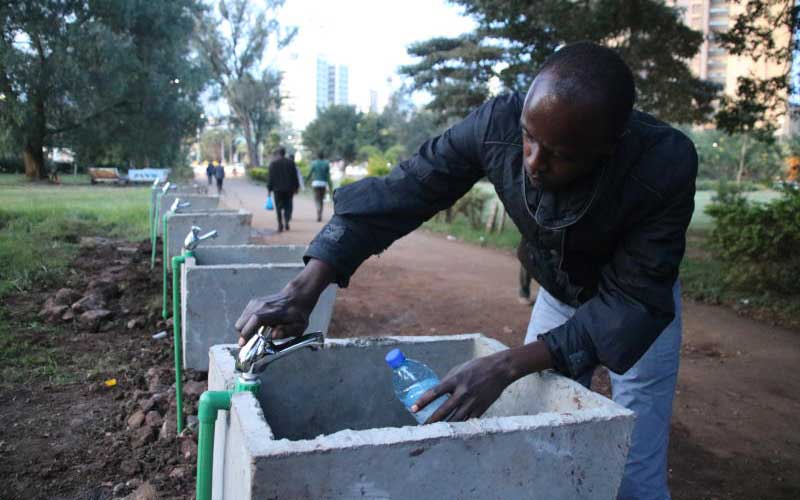 The government may require families to take care of relatives with Covid-19 if the health system is overwhelmed. A forward-looking plan from the Ministry of Health indicates families may have to care for their loved ones in case in-patient facilities are not available. "Home care may be considered when in-patient care is unavailable or unsafe, for example, if capacity is limited, and resources are unable to meet the demand for healthcare services," says the ministry. The development signals a warning to Kenyans to comply with public health guidelines issued to try to contain the spread of the pandemic with cases of infections confirmed in Nairobi, Mombasa, Kilifi and Kwale. Authorities have stressed prevention is the country's best option which is understandable given the public health care system was still overwhelmed even before the outbreak.
Poorly equipped
SEE ALSO: Zimbabwe sacks hospital bosses after firing of health minister
A report by the National Assembly's Health Committee after an inspection of the country's five referral hospitals tabled in the House in May, last year, exposed congestion, and how poorly equipped and poorly staffed the facilities were. For instance, the Kenyatta National Hospital (KNH), the biggest health facility in the country, had a general bed occupancy of 114 per cent as at February 2019. Wards with a capacity of 36 held 70-100 patients, according to the report. KNH has a bed capacity of 1,800. There are 50 wards, 24 clinics and 28 operating theatres. On average the hospital provides service to 2,093 inpatients daily and 2,500 outpatients daily. Given the facility, like others across the country, is already overwhelmed, a fast spreading Covid-19 would be a nightmare. It is even worse that counties have raised the alarm that their hospitals are ill-equipped and understaffed to handle the pandemic. These grim prospects make a case for Kenyans to comply with the guidelines to curb the spread of the disease - Kenya has confirmed 28 cases- like social distancing, hand washing, self-isolation for suspected cases. The lessons from developed countries like Italy, France, US, UK and China, which have superior healthcare systems have been grim, with deaths in their thousands. To avoid such devastation, or even worse, authorities have stressed preventive measures to control the spread. The Ministry of Health has published guidelines for parents, spouses and other family members on how to care for Covid-19 patients at home. The guidelines indicate patients may be cared for at home if facilities are overwhelmed, the patient has a mild disease or is not showing signs of sickness (asymptomatic).
SEE ALSO: Asia ramps up coronavirus curbs as new clusters erupt
"If there is only mild illness, providing care at home may be considered. Patients with mild symptoms and without underlying chronic conditions may be cared for at home." However, the government cautions that before families are asked to care for the patient, their ability to do so will be assessed first. A trained health community worker, the ministry says, will verify whether the residential setting is suitable for providing care; and if the family is capable of adhering to the precautions. "Household members should stay in a different room or, if that is not possible, maintain a distance of at least one metre from the ill person and sleep in a separate bed."
Homecare guidelines
The Kenya Integrated Household Budget Survey 2016 showed two in five households in urban Kenya live in single-roomed houses - the highest compared to those who live in two or more bedrooms. Further, the Covid-19 homecare guidelines, published last week, says health workers will also assess if the family has the capacity to handle possible fire hazards that may be associated with the use of alcohol-based hand rubs that will be required.
SEE ALSO: Counting the burials: Africa scrambles to track Covid-19
A 2018 study on burn patients at KNH showed most happened in the slums due to overcrowded houses and the presence of flammable substances, especially kerosene. The study led by Dr Joseph Kimani Wanjeri indicated such fires are also accelerated by the type of housing. The 2019 national census report shows many Kenyans live in houses constructed from thatch, plywood, cardboard, carton, plastics and other easily flammable materials. Health workers will also assess if the patient will have access to adequate food, is stable and the caregiver has access to personal protective equipment. Such a home should not have other vulnerable persons, such as people aged over 60, children, pregnant women or individuals with other chronic health conditions.