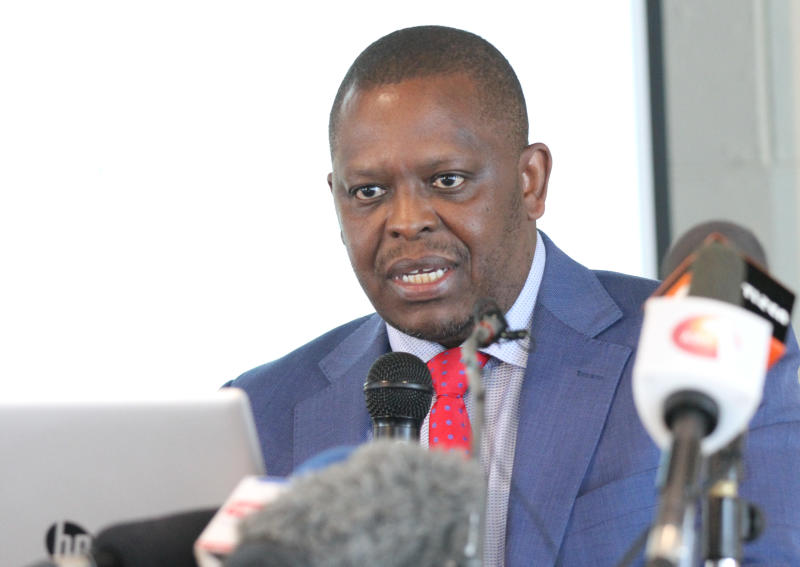 Health & Science
KEMSA has released a list of drugs to be accessed by Level Five Hospitals at the county level under the Universal Health Coverage
The Kenya Medical Supplies Agency (KEMSA) has released a list of drugs to be accessed by Level Five Hospitals at the county level under the Universal Health Coverage (UHC). Under the UHC programme, counties will be allowed to draw the drugs and other non pharmaceutical items from Kemsa under fresh rules. In a letter to all county pharmacists in level 4, 5 and 6 health facilities, Kemsa clearly indicates that the facilities can access over 300 types of drugs. The counties will also receive the drugs for free under the UHC programme.
SEE ALSO: How counties will share Sh5 billion Covid-19 funds
This will augment the current arrangement where counties buy essential pharmaceuticals from the agency from their budgets. The government released Sh12 billion to the agency recently for drugs and other non essential pharmaceutical products for the national hospitals and the rest of the health centres and dispensaries across the country. According to Kemsa Chief executive officer Jonah Mwangi, Sh8.3 billion will go into the procurement of health products and technologies in the UHC programme in the 47 counties for six months. Last year, governors went to court to challenge control of supplying drugs and medical supplies to the counties by Kemsa arguing that they should be allowed to get them from different dealers. The Council of Governors had accused Kemsa of not fulfilling its end of the bargain thus jeopardising health service delivery in the grassroots but they lost the case.
SEE ALSO: Malaria patients double as drugs shortage bites
Under the arrangement, counties have been allocated Sh5 billion for the pharmaceuticals which will be drawn as per their demands. Drawing rights mean each county has been allocated some amount of money by the Health ministry for drugs based on the burden of diseases and population. According to Mwangi, the UHC is only supporting counties to ensure adequate funds for essential medicines and medical supplies. In a circular to all county pharmacists, Kemsa Sales & Marketing Manager Jackline Mainye urged the counties to start ordering for drugs using the drawing rights uploaded in their new Logistics Management Information System (LMIS). Kemsa Commercial Director Eliud Muriithi said counties with pending bills will have to clear them adding that the agency will suspend accounts of counties with debts.