Home
/
Health & Science
Pressure piles on State to act amid Coronavirus fear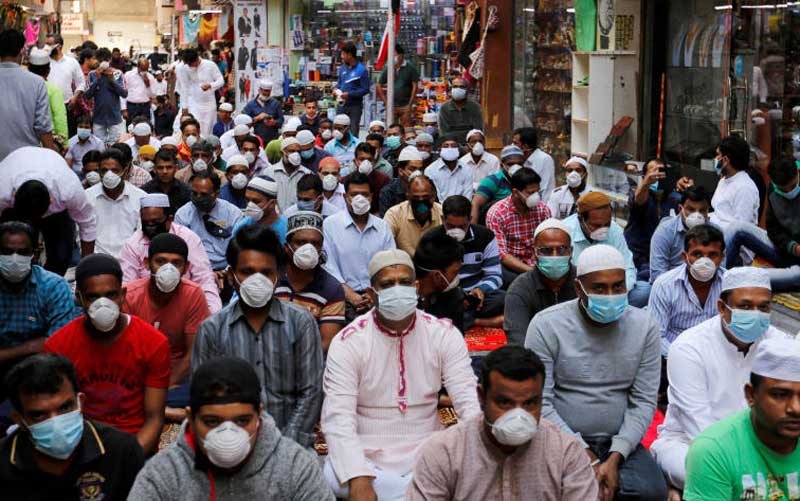 With outraged Kenyans demanding action from government and students in China asking to be brought back home, top officials insist Kenya is well prepared to deal with coronavirus.
Social media was full of comments and anecdotes from people who felt the government was not committed to protecting the lives of its citizens.
They drew parallels with what other countries have done, including putting up emergency funds, closing their borders, activating researchers to find vaccines and even disinfecting public institutions.
Government Spokesman Cyrus Oguna said the Ministry of Health had trained several teams in level five hospitals. He added that they have intensified screening at various entry points, and anyone coming from China is given a clearance certificate before they are allowed to board a plane to Kenya.
Wave of panic
Despite the assurance, there was a wave of panic with a scare being reported at Athi River estate where residents raised alarm after they spotted Chinese citizens wearing face masks. They were suspected to be part of the team that landed at the Jomo Kenyatta International Airport on Thursday.
Athi River Deputy County Commissioner David Juma said only one woman had come from China and decided to quarantine herself in one of the houses.
"It is true that a Chinese woman landed at JKIA on the said flight from China, but quarantined herself inside her house on Sabaki estate in Sidai, Machakos County," he said.
He urged people to desist from sharing sensational information not verified, warning politicians from inciting the public into violence.
On social media, Kenyans shared snippets of how worried they were over the lackluster manner that the government was handling the situation.
"We mostly depend on public transport, yet they have not started sensitising drivers and conductors on what to do. Our school teachers should also be taught how to identify the signs. The Ministry of Education should be involved in the interventions," said Brian Okolla, a teacher.
Mr Oguna said the government had bought testing devices and no longer has to send samples to South Africa like was happening when the first cases of suspected corona virus were reported in Kenya. There has been mounting pressure from Kenyans in Wuhan who want to be evacuated from the region where it is suspected the disease originated from. Oguna said the government was weighing options on whether they will be repatriated, saying that it is safer for them to stay in China than come home.
"Right now, intervention measures are concentrated in Wuhan. It is easier for them to access treatment there than for them to get on a plane to come home," he said, adding they are being monitored every day and the government is confident of their safety.
He added that they have set aside Sh10 million to be sent to Kenyans in Wuhan who cannot access basic needs. Some of the students who spoke to the Saturday Standard said they have been getting more anxious with each passing day, and most of them never leave their houses for fear of catching coronavirus.
"It is like being in jail, and you do not know when it will end. We keep hearing how the number of deaths are increasing and how more people are getting sick. If you wake up with a blocked nose, you wonder if it is coronavirus, and you start panicking thinking you will die in a foreign land," said one of the students.
100 Kenyans
The government records show that there are 100 Kenyans in Wuhan, with 91 of them being students. On Thursday, the Kenya Airways suspended the employee who shared the video that showed the South China Airlines plane landing in Kenya. The employee identified as Gire Ali was accused of poor handling and management of passengers.
In a letter by KQ Chief Human Resources Officer Evelyne Munyoki, Mr Ali was told to avail himself for investigation.
The staff is said to have been suspended after he recorded and shared a video of 239 China nationals aboard the airline that landed at JKIA on Wednesday.
The airline flew to Kenya at a time other countries are banning flights from China as the safest measure to stop the importation of the deadly Covid-19 virus from China.
Gire was asked in a letter signed by Ms Munyoki, to keep off work as the airline investigates the matter.
"Following a report of videos of China Southern Airlines aircraft at JKIA and circulation of the video clip on social media on February 26, 2020 and your alleged involvement in the matter, it has been decided that you be suspended from duty with effect from February 27, 2020 in accordance with provision clause … This is to pave way for further investigations into the matter," reads the letter.
The Kenya Aviation Workers Union (Kawu), however, condemned Ali's suspension, terming it "unwarranted and unnecessary."
Kawu Secretary General Moss Ndiema, said the video shared contains information that concerns a grave matter that's in public domain and of interest to the country and the world. "It is not news anymore that coronavirus is a killer and therefore a global threat to mankind from all corners of the world. Countries all over the world have taken unprecedented and deliberate measures to avoid spread of the virus," said the union.
It added: "It is therefore foolhardy for management to trivialise such a critical and monumental health catastrophe of global concern by victimising an employee, whose action of alleged involvement in circulation of the video was out of good faith; and the end to fulfil a citizen's duty of care to inform the public and the world of a possible threat," said the union.
At the same time, China Southern Airlines announced it had suspended flights connecting Guangzhou, Changsha and Nairobi until further notice.?
"We are advising anyone coming from high risk areas to go for self-quarantine. Our worry is lack of discipline as people might be tempted to leave their homes if they do not get signs of the disease," Oguna said.
Related Topics