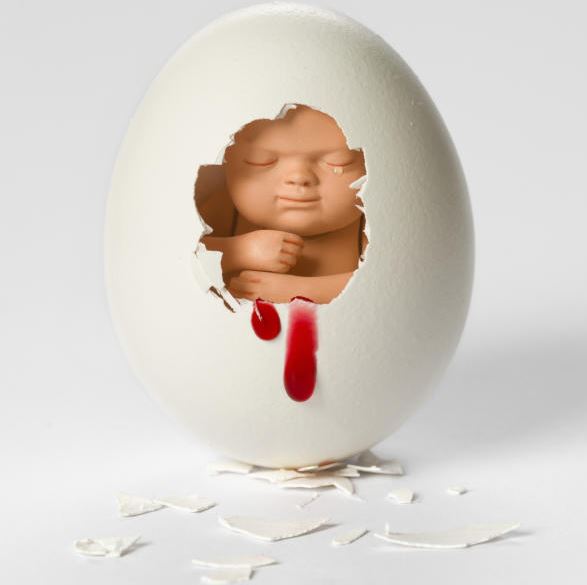 Gynaecologists are planning a massive pro-abortion push even as Kenyans grapple with catastrophic school girl pregnancies. The Kenya Organisation of Gynaecologists (KOGS) has joined a 10-country strategy to push for more access to abortion rights for girls and women. The push comes at a time Kenyans are shocked at the high rate of school girl pregnancies, with nine candidates giving birth during last week's KCPE.
SEE ALSO: Doctor arrested for procuring abortion for Form One student
The abortion debate is also being rekindled at a time the country is talking referendum. Abortion was among contested issues during the making of the current Constitution, with the matter still far from settled.
Secret operations
Amid reports of increased school girl pregnancies and sordid abortion stories, such as those emanating about 'Dr' Mugo wa Wairimu, it emerges that regular doctors are also involved in their own secret operations. A Kenya country report prepared by the UK-headquartered International Federation of Gynaecology and Obstetrics (FIGO) found secretive abortion operations to be thriving despite legal limits.
SEE ALSO: Claims of abortion, rape, rock police unit
Such operations, the report says are being driven by regular medics and various reproductive health networks.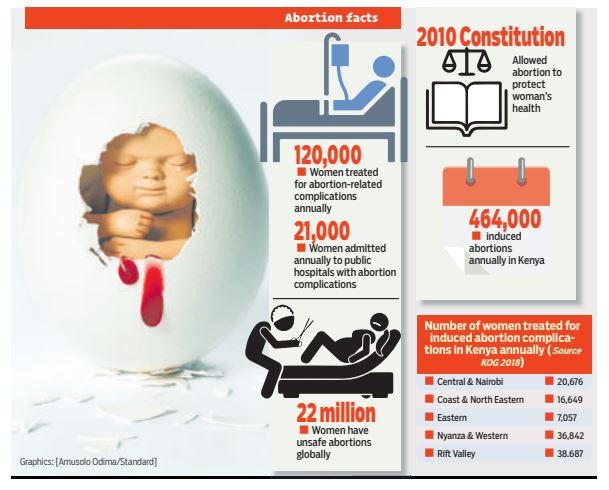 FIGO says their work commissioned by the KIT Royal Tropical Institute of Netherlands was to assess the status of abortion in Kenya. It was also assessing the capabilities of KOGS to mount an effective pro-abortion campaign in an upcoming 10-country abortion advocacy project. The project, Safe Abortion Advocacy, is being organised for Kenya, Benin, Cameroon, Ivory Coast, Mali, Mozambique, Panama, Peru, Uganda and Zambia with the sole purpose of making abortion more accessible to girls and women. But while abortion in Kenya is only allowed under specific legal conditions, the report reveals various innovations being used to beat the legal system.
SEE ALSO: Business as usual attitude not good for vibrant sector
For example, the final report completed in March shows some of current projects disguised as charities to provide sanitary pads to girls and women are actually channels for distributing abortion messages and medications. "The distribution of the medication was leveraging on the distribution of reusable sanitary towels and messages on what to do if one missed a period and a help line to call." Traditional birth attendants, the report says are also being used to distribute the abortion drug misoprostol. A large NGO in Western Kenya, associated with the international Women's Health Coalition of the US, is even more innovative. The NGO, the report says, contracts matatu drivers to deliver misoprostol to women in rural communities where pharmacies fear stocking the product. "The partnership with matatu drivers facilitated same-day deliveries, greatly improving access to the drug," says the report. But this approach, the report says does not meet the approval of all medical professionals. Some oppose the provision of such a drug to women to abort on their own without skilled help. "This challenges the World Health Organisation's definition of safe abortion," argue the opposing medics. But pushing for abortion on demand in Kenya, the report warns may not be that easy. For one, FIGO found gynaecologists themselves irreconcilably divided over the issue. The health providers are categorised into abortionsupporters already providing such services; those who are neutral and ready to go with the legal position of the day, and those who say 'over their dead bodies.' The third group, the report says, consists of medics totally opposed to abortion based on their religious beliefs and convictions. "This was so much so that even if the life of the client was in danger and even include death, their conscience would be clear." This group said they would discourage a client from aborting and could not even refer them to another doctor for abortion services. "It is like saying I cannot steal so go and steal for me or I cannot kill so go and kill for me," says the report. This category of service providers, the report says are few but they wield great influence and 'are the main obstacle to safe abortion.' They are described as having great influence on the Ministry of Health and being behind the withdrawal of national guidelines for safe abortion by the government, an issue that is in court. "Numbers being used to justify calls for abortionon demand are fake," Dr Wahome Ngare, of the Kenyan Catholic Doctors Association, told the court in July. FIGO in their report says the church and USAid are the biggest obstruction to more access to abortion in Kenya. However, FIGO suggests a better resourced KOGs could very well turn the narrative.
-www.rocketscience.co.ke