Mercy Kahenda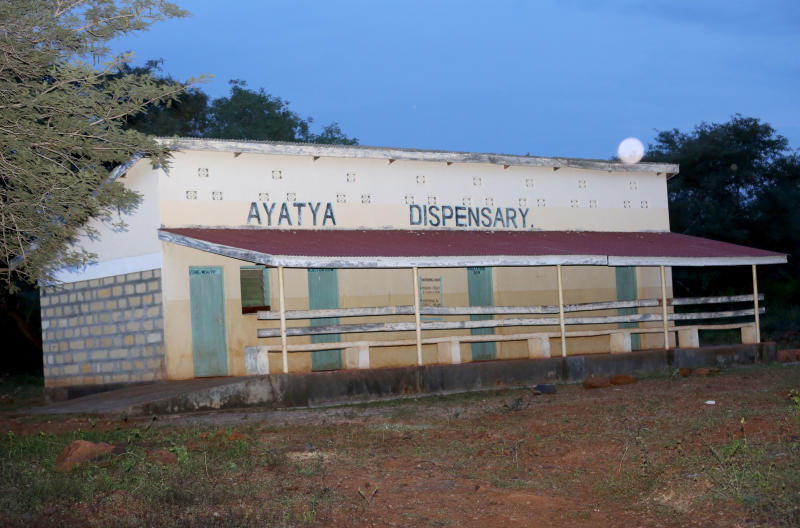 Residents have asked the county government to recruit medics to man hospitals that have remained shut due to lack of personnel and equipment.
In some parts of the county, residents walk hundreds of kilometres in search of healthcare services because facilities in their areas are closed.
Ayatya Dispensary in Baringo North is among those that have not been operational for the last nine years. It was built using Constituency Development Fund allocations.
Residents told The Standard last week that patients were travelling approximately 100km over poor terrain to Kabartonjo Sub-county Hospital.
Michael Chesang, chairman of Ayatya Dispensary, said the other alternative was to travel to Aror Hospital in Elgeyo Markwet County.
He said locals had approached Department of Health officials several times to request deployment of a nurse and equipment for the hospital.
"The county government has been promising to employ medics, but the promise has not been honoured for the last nine years," he said.
Several months
Last year, the hospital was manned by a nurse for several months but he withdrew his services because of accumulated pay arrears.
Other health facilities closed in the area due to lack of medics include Poi and Kapkut in Baringo North and Central respectively.
Poi Health Centre was closed several months ago after complaints emerged that locals were not able to get drugs supplied by the national government.
Kalabata Dispensary has also not operated for several months after the nursing officer in charge went on leave.
Kenya National Union of Nurses county chairman Francis Koros said there were about 540 nurses in the county.
He said the shortage had affected services, especially in remote parts of the county, adding that some of the facilities were closed when employees were not able to report to work or went on leave.
Mr Koros said the county government had promised to employ 50 nurses, a number he said should be increased to at least 100.
Kenya Clinical Officers Association Baringo branch chairman Francis Chelobei said there were 131 clinical officers in the county, with a shortage of 50.
Kabarnet Hospital has nine clinical officers, among them four anesthetists, which he said was low.
In a single day, one clinical officer attends to about 200 patients at the county hospital.
Health Executive Mary Panga admitted there was a shortage of medics in the county. She said the county was planning to employ 50 nurses on contract in the 2018-2019 financial year.