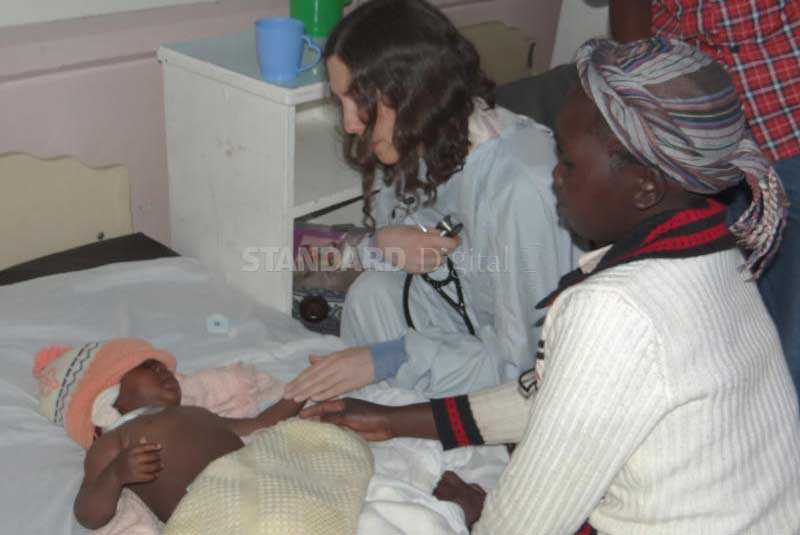 One child died and four others were admitted to hospital in critical condition after a measles vaccine.
Bodies of the children aged between nine and 12 months reacted by swelling.
They were admitted to Tenwek Mission Hospital's Intensive Care Unit on Tuesday. They had received the vaccine at a health centre in Konoin.
Simon Kirui, whose child died, wants the Government to investigate the safety of the vaccines and qualification of the staff administering them.
"I do not know if this was a case of negligence. However, the Government should be held responsible for the death of my child because these are its staff and the vaccines were supplied by their agency, Kenya Medical Supplies Authority. All we want are answers. I want to know why my child died," said Kirui.
A distraught Kirui said the minor was not sick and that they had only sought routine immunisation against measles.
"My wife took the baby for immunisation on Monday. However, I was shocked when they returned after noticing that the child's hand was swollen. The had high fever. We took him to hospital only for the baby to be pronounced dead on arrival," Kirui said.
Doctors at Tenwek Mission Hospital, led by the medical superintendent Steve Burgert, said those admitted were responding well to treatment.
Dr Burgert said they received the children on Tuesday and realised they had reacted to the measles vaccine.
"The swelling was obviously from a reaction, by the body, to the measles vaccine administered at the health facility and we have operated them and are current receiving treatment at the ICU and HDU," said Dr Burgert.
The hospital's deputy nursing officer Paul Too said the children were out of danger.
"All the children admitted to our facility are out of danger. Doctors are monitoring the situation very closely," said the nursing officer.
Parents of another 19 children who received the immunisation at the said health facility were in panic as they rushed to various hospitals to have their children examined.
Kapkatet County Referral Hospital in Kericho received several children after reports of the death spread.
Deputy governor Hillary Barchok said they had taken up the matter and officers had been dispatched to find other parents whose children received the immunisation but may not have beeen aware of the reaction.