Home
/
Health & Science
NHIF releases list of new benefits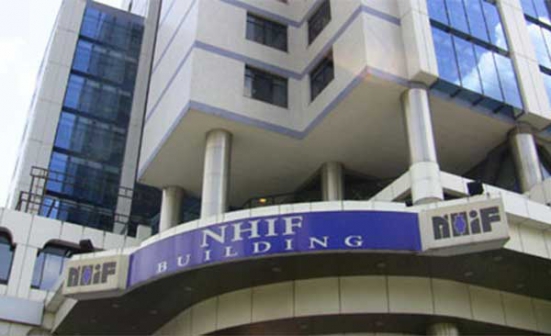 The National Health Insurance Fund (NHIF) has introduced a new package that will cover patients with chronic diseases.
In the recently reviewed NHIF benefits, diabetes, hypertension and cancer will be catered for.
Patients in need of chemotherapy will get a cover of Sh25,000 per session, radiology Sh18,000, Ct scan Sh8,000, MRI Sh15,000 and monthly clinic check-up of Sh5,000.
NHIF Chair Mohamud Ali said they have acknowledged the increase in exposure to chronic conditions being experienced in the country and have decided to include them in their packages.
"The new packages take effect immediately and we are only waiting for the Cabinet Secretary to sign it before we can take it to the Attorney General for gazettement," said Ali.
NHIF has also reviewed the current rates for outpatient, inpatient and maternity services. The new terms will see outpatients get an increase of between 75 per cent and 233 per cent for various levels of health-care services.
For inpatient services, the insurance cover will cater for Sh1,200 per night for the lowest-level government hospitals. This is a 100 per cent increase, up from the old rebate, which was Sh600.
The highest level of Government hospitals will give a cover of Sh4,000, a 233 per cent increase from the previous Sh2,400.
NHIF Chief Executive Officer Simeon ole Kirgotty said the upward review was necessitated by the need to ensure the registered members get quality services in the 1,400 health facilities that are covered by NHIF.
Other services that have been reviewed include the maternity and kidney dialysis, which have benefited from between 67 and 300 per cent increment.
For maternity, normal delivery will get a new rate of Sh10,000, up from the previous Sh6,000. Caesarean Section patients will get Sh30,000, which has been increased from Sh18,000.
Kidney transplant used to get a cover of Sh200,000 but it has been improved to Sh500,000. Kidney dialysis will now get a cover worth Sh10,000 and this means the cover has been increased by 300 per cent because initially, patients would get Sh2,500.
NHIF had early instructed the beneficiaries to register at specific hospitals that would cover them. This caused public outcry, with most members saying the rule is not realistic, as one can fall sick in an area that is located far from where they registered.
Related Topics