Home
/
Relationships
Confessions: One year later, my ex-boyfriend's put-downs are still on my mind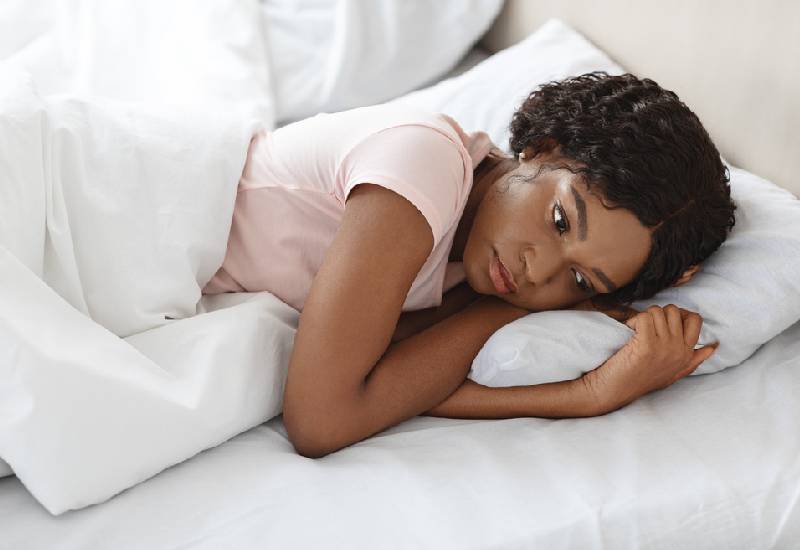 I'm 21 and left a six-month relationship over a year ago. It started out well but, soon after, my boyfriend started putting me down. He'd compliment other women, telling me and anyone who'd listen that they were beautiful, intelligent and sexy.
He stopped complimenting me, and would constantly point out my insecurities, vulnerabilities and weaknesses.
I was never good enough for him and, no matter what I do, his words still pop up in my head when I least expect it. I feel worthless, even though it's been over a year since I left the relationship. What can I do?
- Liz
What readers say:
I thought you would be the happiest, especially now that you discovered in good time that he was verbally abusive and steered clear of the pain which would have haunted you for the rest of your life; discovering so late in the day that this man you trusted with your heart has no storage space for you.
How about him making such statements knowing very well that no matter how he treats you, he is the only option for you! So first, forget the past for it is now water under the bridge. Secondly, I know there are certain realities about ourselves that are difficult to accept but the surest way of beating them is by accepting them.
For example, there is nothing I can do about my big head and, once I have accepted that it's big, reminding me of the same has no effect on my psyche. This is how the character Wodu Wakiri, the wag, in 'The Concubine' deals with his ugly looks.
He accepts and makes so much fun about himself until there is nothing more to say. Soon nobody realises he is ugly. In case they are true what he said about you, live with them and move on.
However, some of us men in bargaining for what they want, including cheap space, may want to make you look so useless so that it looks like they are extending a favour to you by being close to you, so that you accept anything they do to you or ask from you.
Take a quick survey and help us improve our website
Take a survey
Such men may even want to say nasty things about you once you ditch them. So my take is that you are out of the woods and should move on and 'live happily ever after'. So accept, ignore or confront to clear your conscience.
-Tasma Saka
Forget about this man. What should bother you now and in your future is questions like, 'Who am I? Where have I come from? Where am I going? What is my future? Who matters in my life?' Stop thinking about this man and continue with your life.
Maybe when he sees you lonely, it is his pride. He probably thinks you will come begging for love from him. Is he your oxygen or your god? No! Wake up, do not be a slave of someone but a master of your self.
Please try and join single clubs, church groups, chamas, women's group or other groups. Visit social places and dress properly.
You might find Mr Right not Mr Wrong. Respect yourself, have confidence in yourself, believe in yourself and miracles will happen or do happen.
-Onyango Outha
Hilda says:
Dear Liz,
Sorry for the suffering the relationship caused you. We tend to be keener on physical abuse because it is visible to the eye while we underestimate how lethal and damaging psychological abuse can be.
Physically wounds can easily get treated and healed. Thanks to medication and the regenerative nature of the body, we cannot say the same about our emotions and spirit. Emotional hurt and bruises take so long to heal. (You will hear a 50-year-old recounting a painful incident that happened in their childhood) because even the process of seeking help is on its own painful.
It hurts to expose our emotional pain, the reason hold on to deep and heavy stuff for a long time. I really commend you for opening up and seeking help. As I mentioned earlier, the fact that we cannot see a broken and wounded spirit can be exploited by the abuser to perpetuate their abuse.
First I would like you to know that you are a strong girl. Many would be stuck in that toxic environment. It takes a strong girl to get herself out of such. Now, the negative words got into your spirit and you have got to rid yourself off them.
You need to go through a similar process but this time round pouring positive and affirmation into yourself. You're wondering why you are taking so long to heal yet the relationship was short, because it takes double or triple effort to get better.
Deliberately surround yourself with people that lift you, that can see and call out the greatness in you. Learn to affirm yourself until you silence that negative voices. It may feel so mechanical at the beginning but with time you will see the results. You can also get books and listen to speakers on self development.
- Hilda Boke Mahare has a background in Counselling Psychology
Related Topics