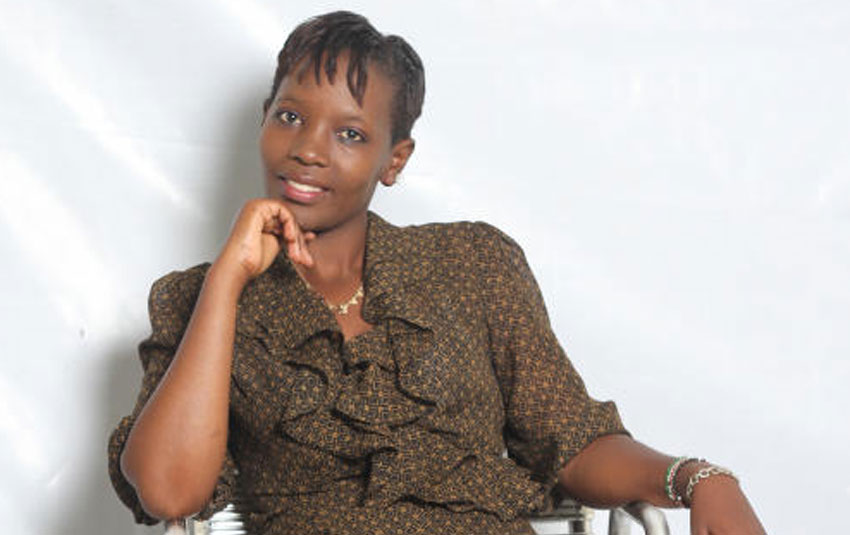 Eunice Muchemi, 27, is a single mother of two. At 13, she went through a horrific ordeal that saw her attempt suicide several times then at 19, she was diagnosed with breast cancer. She talks about how discovering her father's betrayal set her on a path of anger and how motherhood changed her life:
"I was born and brought up in Ithanji village, Othaya in Nyeri County. I am the second born child in a family of four. My mum worked as a secretary at Kiyu Primary School while my dad was a businessman.
Right from a young age, our mother strived to inculcate Christian values in us. I gave my life to Christ in Class Six, but I lost my faith after the ordeal I am about to narrate.
After completing my Kenya Certificate of Primary Education exams, I went to Nyahururu to visit my elder brother. Unfortunately, his daughter got seriously sick and was admitted to Nyahururu Hospital and was later transferred to a hospital in Nakuru for further treatment.
I was left under the care of a neighbour, Betty, who treated me like her sister. One man who was also a neighbour and worked as a teacher came and asked Betty whether I was asleep and if she could allow me to go help his wife carry some luggage which had been left in town.
The man was a friend to my brother. Betty wondered why it couldn't be done in the morning because it was late but the man insisted. So she reluctantly agreed to it on condition that he brings me back home safe and sound. I had also become friends with this man's wife so I felt nothing was amiss.
When we reached the gate, I noticed that this teacher was in the company of his friend who used to do business in the area. I only knew this other man as Kimani. He had parked his car outside the gate and his teacher friend told me that Kimani would be the one who would take us to pick the luggage since he had other matters to take care of.
READ MORE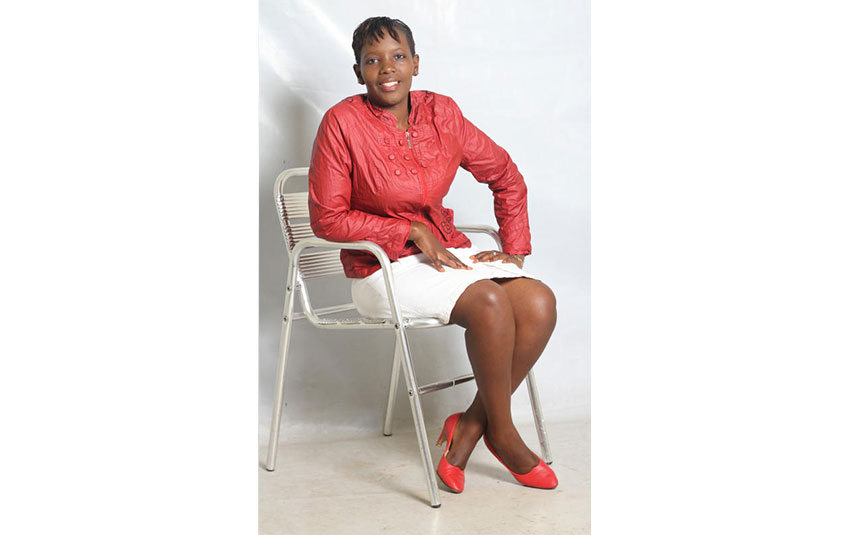 When I entered the car, I noticed that there was no one else in it. I asked them where Mama Marcus (the teacher's wife) was and he told me that she had gone back to the house to pick the gate keys and she was coming. After reversing the car, he sped off. I sensed danger and asked them where they were taking me. I tried to scream calling out "Betty!" but no one could hear me.
All I can recall is that they took me to a village in Nyahururu called Kiamaina. But before we reached that village, we went through a road that had a forest on both sides. I was so terrified at the thought of what these two men would do to me. I shivered and kept on saying silent prayers to God. With all the fear I had, an idea crossed my mind that I should jump from the vehicle and try to run away to save my life. And that is exactly what I did.
When I jumped, I landed on the rough road. As I tried to get up, I felt pain all over my body but gathered some strength and started running towards the main road, hoping to come across anyone who could offer me help. Unfortunately, the two men caught up with me. They grabbed me and slapped me several times then took me back to the car.
From there, I found myself in Kiamaina. There was a group of women who were skimpily dressed and drunk, something that I had never seen in my life. With tears flooding my eyes, I asked them why they were subjecting me to that kind of torture yet both of them had daughters my age. They brushed me off and ordered me to cooperate. They then took me to a dark room and left me there for almost an hour.
I cried until I lost my voice. They came back for me and I noticed they were high on drugs. They took me to the car and drove to the forest. I asked God to let me die before they could touch and harm me. I was taken deep inside the forest, far from the main road and when we reached a certain point, they dragged me from the car, tied my hands and feet, tore my clothes off and took turns to rape me.
I begged them to let me go but my cry fell on deaf ears. I started bleeding but the monsters had no mercy on me. After they were both done, the businessman took a small axe and wanted to hack me with it but the teacher stopped him from killing me for fear of being held responsible for my misfortunes. In the wee hours of the night, they drove to the gate where they had taken me from and dumped me there.
My whole body ached. I couldn't walk hence I had to crawl back to the house while calling out for Betty who by this time was crying because she didn't know what had happened to me. I couldn't speak because I was in a state of shock. She called out to neighbours who came to rush me to the hospital since I was still bleeding. However, we first went to the police station to report the matter and, in my state, I recorded a statement. As I was being taken to the hospital, which was close by to the police station, I lost consciousness.
Upon waking up, I felt pain all over my body and couldn't understand what was happening to me. I asked the doctor what was wrong with me but she assured me that I would be fine. I tried to sit up but she told me that was not possible. I had to lie down and rest. My private organs had been damaged and I was sore all over. The police woman who had accompanied me to the hospital asked me whether I could recall anything that had happened but I was still confused.
They gave me a break and after about 30 minutes, I slowly started to piece the events together in my memory. Upon gaining some strength, they asked me if I could take them to the place where I had been raped. Before we arrived at that particular spot in the forest, I saw the two men by the roadside as they were trying to fix their vehicle.
I screamed loudly and the officer pulled over and stopped the vehicle. She asked me what I had seen that scared the hell out of me. I couldn't talk, but only pointed towards the two gentlemen. And that is how they were arrested. We went up to the spot where they had raped me in the forest and found one of my slippers and underwear which had blood stains. These were taken as evidence.
At this point, I suffered psychologically. I felt guilty and wondered why such an ordeal should happen to me. I felt dirty and hated all men including my father, brother, cousins and all men in general. I felt like they had not done enough to protect me. I also hated the entire world and just wished I could die. I remembered the words of the doctor when she said there was a possibility I could never have children, I hated myself more. I tried to take my own life but every time I attempted it, someone or something came up to distract me and I had to put my plans on hold.
The case took time to start because of my poor memory. After three court hearings, there was enough evidence to show I was raped and the two gentlemen were found guilty and charged with two counts; one for rape and the other for attempted murder. The court ruled that they should be jailed for 25 years.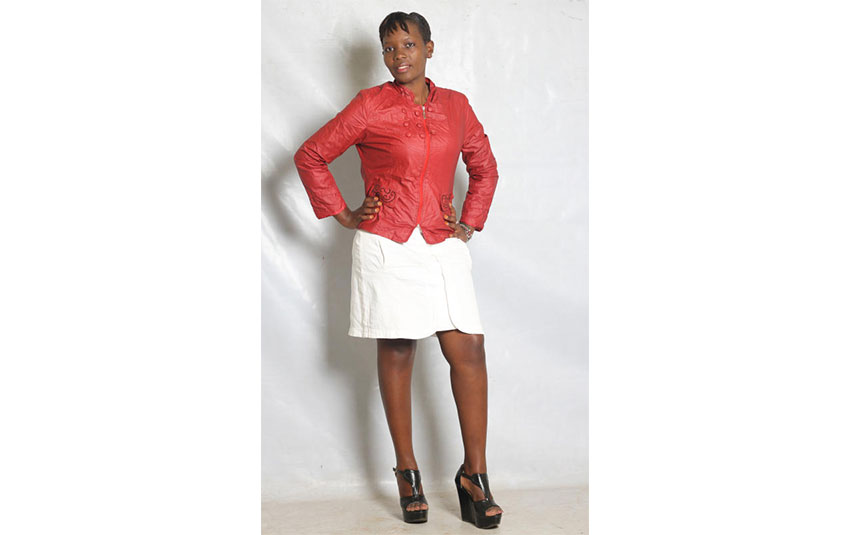 Despite this, I suffered a great setback which made me want to take away my life again. I learnt that my father had taken a bribe behind my back and the rapists were set free. When I found out about this, I became hysterical. I took a bottle of fertiliser and poured the contents into the lid and drank it. As I was attempting to drink the second lid, my step-mother found me and screamed as she pushed the container from me. It fell and all its contents spilled on the floor. And that is how my life was saved.
Still, I hated my father with great passion. I just wanted to be alone and whenever I saw a man, I would scream as if I had seen the devil. How could my own father do this to me? Why did he sell me to the devil? Those are the questions that lingered on my mind. Until today, I can't tell how much money my father was given and what he used it for.
Villagers talked behind my back. The trauma I suffered was too much for me to handle. I suffered both physically, mentally and psychologically. It took me more than ten years to heal from my past and forgive my father. It's not easy to heal and forget about a rape ordeal you suffered.
It reached a point when I felt the urge to become a mother but was scared about what I had gone through in the past. I have always loved kids since I was young. All I wanted was a child and prayed to God to answer my prayers.
Due to the pain I had endured, I was desperate to have kids of my own to prove society wrong. People who knew about me spoke harshly and said I was barren and would never become a mum. I wanted to prove them wrong. And that is why I gave birth to my first child at a young age. She is now 9 years old. I thank God that today I am a proud mother of two daughters who have brought me so much joy and redefined my life.
In 2009, when I was six months pregnant with my first child, I discovered a lump on my left breast which became painful with each passing day. I decided to seek the advice of a doctor to rule out my fears of breast cancer. The doctor referred me to another doctor at Kenyatta Hospital and a date was booked for me to go for a scan.
When the results came, I was just told it was a normal lump with some growth and I would be required to undergo surgery. Because of the pregnancy, I had to postpone treatment until after delivery.
The thought of undergoing an operation scared me. The pain intensified and I had sleepless nights. Since I am a believer and I know God heals, I decided to go the prayer way. Prayers became part of my daily routine and I even set aside time to fast. I had strong faith that God who had rescued me from death after the rape ordeal would heal me.
When God blessed me with a baby girl, I named her Hope. After a few days, I carried out a self-breast examination and I could no longer feel the lump. The pains had even subsided. I called my doctor and he booked me for another scan just to rule out any fears.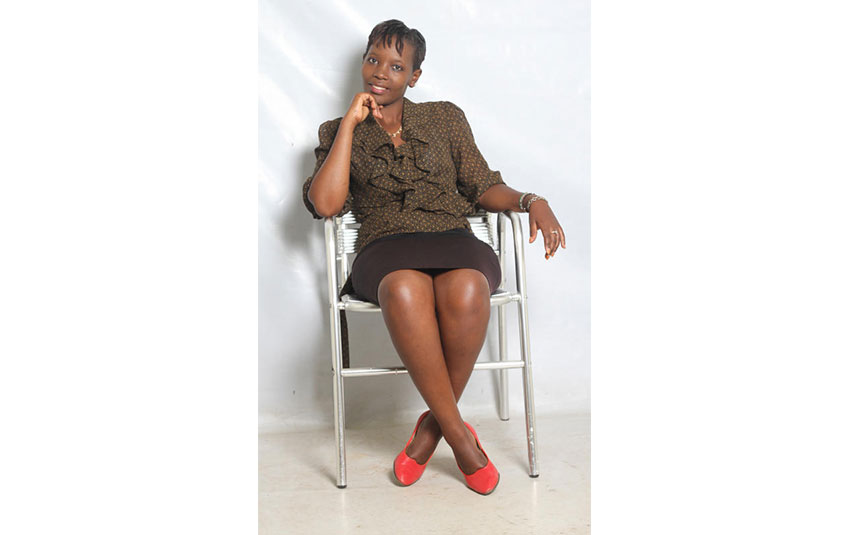 The scan was done and repeated three times but nothing was found. He was surprised at the turn of events and revealed to me that the first time the scan was carried out it showed the lump had signs of breast cancer but they couldn't tell me because I was pregnant at that time and they didn't want to give me any news that would affect my pregnancy.
He asked me if I had sought any other form of treatment and I told him I hadn't. I told him that I had only trusted in God for healing and become more prayerful and, indeed, God healed me. Since then, God has awakened my spirit and I live a life of victory despite my ugly past. I am into business. I sell ladies accessories such as handbags. I am not married but in future if I meet the right person to settle down with, I will be open to it.
I have been through what one would describe as hell and back. I tried to commit suicide even while I was pregnant with my second child but it never worked. I guess God kept me alive because I had a mission to accomplish. At the end of it all, I choose to remain strong.
I have forgiven my father and today, we are in good terms. He is my best friend.
By sharing my story, I want to be a source of hope and encouragement to girls and women out there who have gone through the worst forms of physical and emotional pain so that they can know despite it all, there is a second chance to heal, get over your past and live life to the fullest again.
Many who may have been abused do not speak out because of fear and shame. But I want to tell them that by speaking out, you make the first step towards healing. No matter what society thinks about you, never give up on your life if God has not given up on you.
I visit schools and churches to share my story in order to motivate those girls and women. I one day hope to start an organisation where I people who have survived rape can receive counseling.