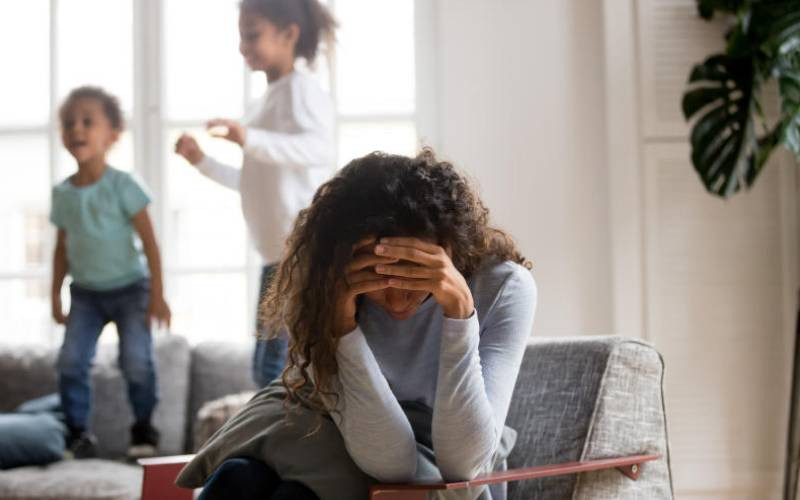 We have come to the last month of the year and as usual, the schools have closed and learners are at home save for those sitting for national exams.
For the first time in two years, the holiday will last a whole two months.
The funny thing is that I don't understand why many Generation Z parents are not happy about this. They think it is more torture for them to have their own children at home for that long.
The same parents were complaining that the school breaks over the last two years were very short.
I find it very shocking that parents have such an attitude towards their children and I think it is one of the reasons today's children suffer from mental issues.
Such parents have a problem with their children whom they describe as too messy, eat a lot of food, and use a lot of resources and some even complain that they cannot go out to have drinks because the kids are home.
I usually follow the advice from my dad who is one of the best minds in economics. He used to tell us to make sure to only have children that we can manage to raise.
I also don't believe in the theory of "mtoto atakuja na sahani yake". Children are expensive to bring up and one should practice family planning and only have children they can afford to bring up.
If you have the money and wealth, then by all means have as many children as you want. When we were young the government used to have advertisements about family planning that to my observation used to work. I am an advocate of having a few kids and making sure they have a quality life.
Look at the western world that we so much want to emulate; most of them will have few kids they can manage to give good life. It is very sad when you hear a parent hating to have their children at home during holidays.
I remember when we were young my mother always enjoyed having us around especially when we had gone to boarding. Food was in plenty, as they knew we were young and needed the energy. They used to encourage us to go out and play, as they knew that was good for our physical program.
Because discipline was the cornerstone of our development, most parents wanted to spend time with us so they could keep an eye on us.
They believed being away for a long time we might have picked bad habits and holidays were the best time to bring us back in line. It was during the holiday break that most of us knew how to cook and do house chores.
Holidays made us appreciate our parents and till today most of us still visit our parents.
Generation Z parents should learn from some of our parents and know it is holidays when the children unwind.
Most of the young generations turn to drugs or alcohol and by the time the parents are aware it is too late. The reason most of the parents don't have time to observe them during the holiday period.
I have said here before my mother knows me so well and can easily detect if I have a problem or have even lost weight. It should be the duty of a parent to profile the kid and this can only happen when one interacts with them and the best time is the holidays.
During our days we didn't have much holiday work as during the last term of the year as the teachers also understood that we needed to unwind.
I will advise the parents to show love to their children, especially during the holiday. The children have been in a very hard year especially those in boarding.
It's your work as a parent to make sure the children you brought on earth have a comfortable life.
Related Topics