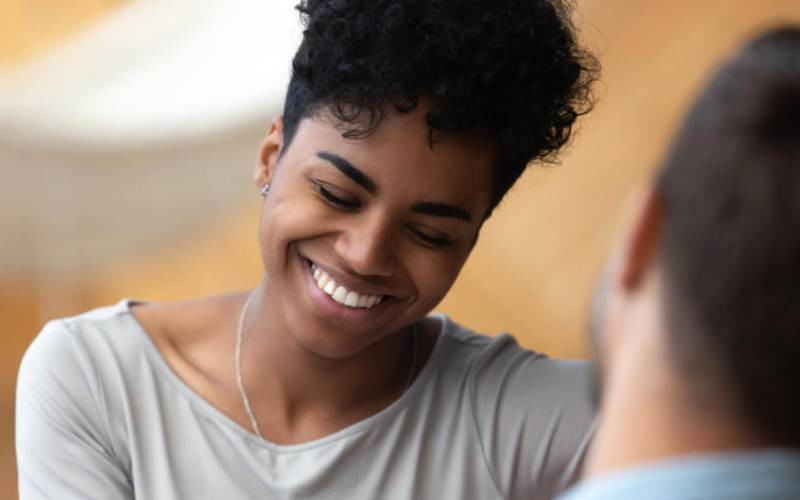 Hi Chris,
I do not know why, but I find it difficult to make conversation. Especially with someone new. So in a group, I hardly ever even feel like opening my mouth! Help!
Want to Talk
Chris says,
Hi Want to Talk!
Making conversation is not as hard as it seems. The most important part is not thinking of what to say. It is listening! You will learn a lot, and spot loads of potential openings in the conversation. So if someone says they went out last night, ask them where they went and what they liked about the place.
As they tell you, you will spot more possible topics to choose from. Mix questions with statements like 'Yeah, I like that place too' and then the conversation will flow onto what is good and bad about the place, the beer, music, whatever.
There will still be the odd awkward silence. Or you might just feel nervous. Fix that by imagining you are already friends. It will make you smile and you will be more attractive, friendly and relaxed. It sounds crazy, but it works.
If you are nervous you will tend to start talking faster. So slow down and leave short pauses between your thoughts to create a bit of tension and anticipation. Put your feelings into your voice. No one likes listening to a monotone.
And do not try to be right all the time! Conversations are just about creating a good mood. So no one is even slightly impressed if you win every argument.
It is better to relax and just go with the flow. And the best way of all to have something to say? Just be genuinely interested in other people.
You will make far more friends by being interested in the people you meet than by trying to get them to be interested in you! So if someone shares an experience with you, really listen.
And be willing to share one of yours. It makes people feel they can connect with you easily. Practice your new conversation skills a little every day. And before you know it you will be the one everyone wants to talk to!
All the best,
Chris
Related Topics