"There is no person more stubborn than a mama's boy," screamed a line in the feminine-leaning Elite Daily.
That single line enunciates both the subtle and brazen demeanour of young men said to be so close to their mothers that penetrating their inner sanctums of love becomes the most challenging endeavour a dating woman can ever face.
Such sentiments have gained more ground in recent days following unsubstantiated claims that Achraf Hakimi, a football player with Paris Saint Germain (PSG) who is worth over €70 million (Sh10.3 billion), has registered all his assets with his mother. Hakimi is in the process of filing for divorce from his actress wife, Hiba Abouk.
Outrageous claims or not, many women have expressed their frustrations trying to date a man who is under the beck and call of his mother. And while such tight family relations are normal, these young women feel they create an impenetrable wall with the boys' mothers who view the interested ladies as a nuisance.
The mother's condescending behaviour is said to extend beyond the dating phase and right into the son's marriage.
Young wives accuse the new mothers-in-law of always snooping around their home, even cooking, cleaning, and handling other household chores with claims that "my son is starving" if they do not do something.
The mother is deified by the son. Her word is the law and few decisions can be made without her explicit approval. Some women say dating, marriage and family life have been sacrificed at the mother's altar.
While some argue that her intentions are usually noble, they would prefer that she gives her son the leeway to chart out his course, trusting that he will make the right call.
Janet Wakesho*, 23, has no issue with a gentleman being close to his mother and loving her. "It's a green flag for me because it means he will respect me as a woman and cherish me as he does his mum," she says.
There are red flags too. "But if what the mother says is gold and the law of the land, that is a red flag," adds Wakesho.
"Maybe it is the coastal girl in me, but I want a man whose lead I can follow. If his mother's word is law, this would mean I am following his mum's lead. I am not willing to hoist such a flag that finds its way into our relationship. I might as well have stayed with my mum," she adds.
Jenny Mumbua, a university student once dated one, but had to call it quits when the relationship became untenable after what she termed as "endless meddling" from the guy's mother.
At the beginning of the relationship, Mumbua says she had to be scrutinised by his mother "like a piece of property" in the market.
Despite warnings from her friends who knew the family, she initially thought his mother, like any mother had noble intentions of ensuring his son ends up with a responsible girl. And so she put her best foot forward.
"But nothing I did seemed to impress her," says Mumbua. The mother, according to Mumbua, was the sounding board for all of their plans.
"She knew every joint we were visiting and everyone we were meeting. He would cancel some plans arbitrarily, but in hindsight, it was due to his mother's influence. In any case, she was the one providing the funds for her son to go out on a date. I just wondered what other intimate secrets about us she had. The man had no mind of his own," says Mumbua.
Ann Njeri, a single mother says though she has a strong bond with her teenage son, she hopes it will not develop into such a relationship as to warp his thinking process once he becomes an adult.
Njeri says she has seen such tendencies in some of her friends who assume that the young man is the 'man of the house' and with whom they even have deep, confidential talks.
"These mothers feel their secrets are safe," says Njeri. "Anyone stealing the thunder from the two is viewed as an intruder coming to snatch her 'man' from her. She knows the son ought to make his own decisions but she is always in the way."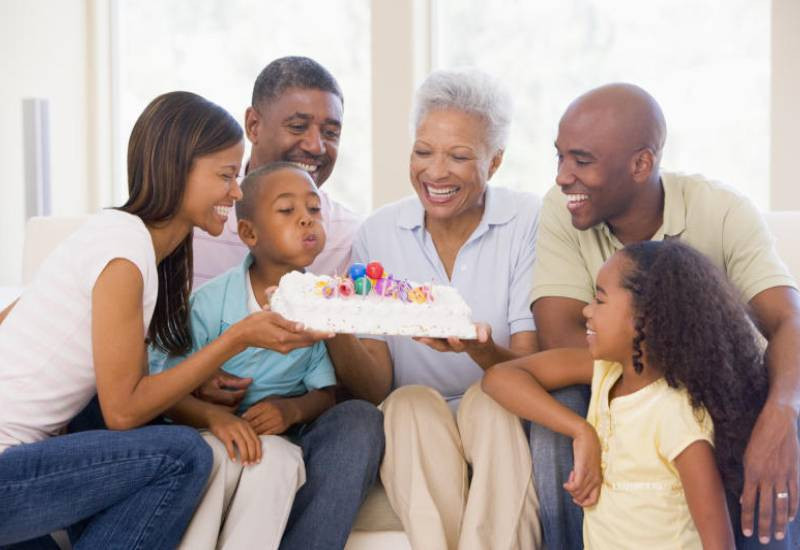 Njeri adds that there are also those mothers whose husbands do not give them as much attention as they should and who then turn to their sons for support and security. She gives these boys all the attention they need thus raising their expectations of any other woman in their lives.
"When such a boy goes out, he does not get similar attention from the girls and thus prefers his mother's company. I think there must be boundaries. I always remind myself that such a boy is my son, my child, and not a soulmate," says Njeri.
Why though, do some mothers cling to their sons at the detriment of their (sons') independence?
It all depends on an individual family's dynamics, according to Faith Gichanga, an organisational counsellor. Whatever the cause though, Gichanga says it is an issue that puts a strain on marital relationships.
"When a woman gets together to start a family with a man, she expects him to be functional and able to survive on his own. Unfortunately, she soon gets tired of 'babysitting' the man because she cannot attend to his every whim like his mother," she says.
In most customs, a young man starting a family gains some form of independence from his parents. Their authority over him, says Gichanga diminishes, with the wife taking over crucial roles within the new home.
"A wife will have quite some authority, but this becomes difficult if the man has to defer to his mother. As a wife tries to establish some authority or some house rules, the boy thinks he is being 'sat on' and contrasts the wife with his mother," says Gichanga.
Like other women interviewed, the mother's control during the dating process is initially viewed as a good thing as the girl thinks she is being involved in everything. But when this continues well into the marriage, the new couple's relationship is strained and the man "never has the guts to say anything" to avoid upsetting his mother.
"The wife becomes frustrated with the mother-in-law. She chooses the school for your children and prefers you take holidays together, usually to her rural home. She even proposes where you will live, somewhere close to her. When the wife complains, the man says, 'mama anakuanga hivyo (my mother is normally like that)'."
In some instances, this can be a recipe for divorce or separation.
"Normally, it is the woman who will come for counselling, saying she is tired of the patronage. The man may never see the problem, but may come with the wife. It is better when they come as a couple. I tell the man he is no longer under the yoke of his parents and needs to set up his own 'culture' now that he and the wife are one flesh," says Gichanga.
But all said and done, could it be that Mama's boy has the Midas Touch on his woman? That at his mother's tutelage, he has learnt to shower her with all good things than the rough, macho guy in the
Related Topics