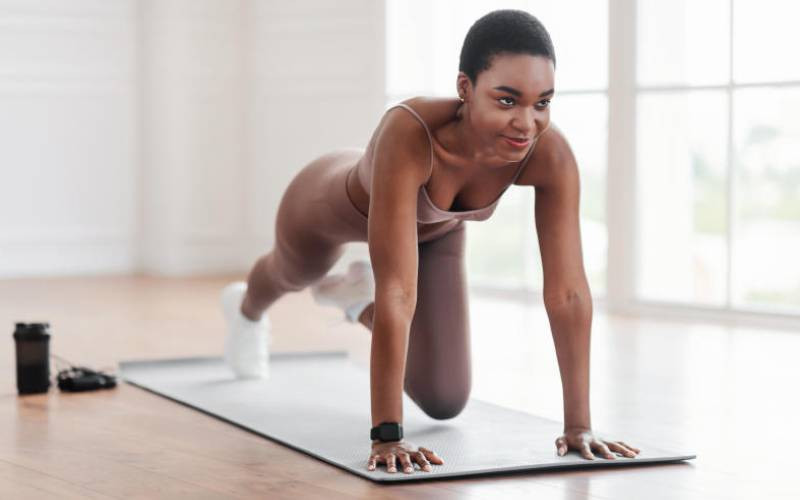 I can bet that right now you'll find "get fit" or "eat healthier" on many people's resolution lists. These are some of the most common goals we set for every New Year which is actually a good thing.
You're probably also thinking of ways you can live a healthier lifestyle starting January next year so you can look and feel your best. You're definitely on the right track but, there is a better strategy to actually help you get a head start which is starting right now in December.
Admittedly, this can be very hard to do because this is a season when there is a mood of laxity around and an abundance of unhealthy food. But, believe in yourself and armed with these tips you should be able to start your healthy journey ahead of everyone else:
Prepare your mind
Having the right mindset is crucial for any goal and in this case, it's not any different because committing to a major lifestyle change is a big deal.
It would help to just think about what your clear goals are and write them down in your journal. This process will help you connect with the version of yourself you want to be next year which prepares you for the journey ahead.
Switch to fun workouts
A big challenge that many people have is keeping up with workouts in December. Right now we're constantly visiting friends and relatives, and when we're not doing that, we want to relax and get into the festive season.
But, if you think about it, this is the best time to build discipline. And it doesn't have to be an annoying process because even a simple dance workout or light jog counts.
You will feel more motivated to do something when you're having fun so switch things up and do more enjoyable workouts.
Try interesting recipes
Tasty food makes transitioning to healthy eating much easier. With any free time you have right now, you can search for unique healthy recipes.
You will be able to come up with a simple staple menu full of flavorful meals that you could even embrace right now.
Start building a routine
You also have some time to figure out what works and what doesn't before the New Year begins. Think about what your schedule might be like and plan a routine that fits in with that.
If for example, you know that you will not be able to exercise and cook every day after work, you can plan to work out first thing in the morning and meal prep during the weekends. You should even do a test run right now to see whether your routine works and make adjustments where necessary.
Indulge in moderation
Christmas is no fun without junk food. You don't have to avoid these foods completely because you can still eat what you like without feeling guilty but in moderation.
Let your meals be mostly healthy then leave some room for the snacks you like.
Related Topics