Home
/
Achieving Woman
Challenges faced by women in sports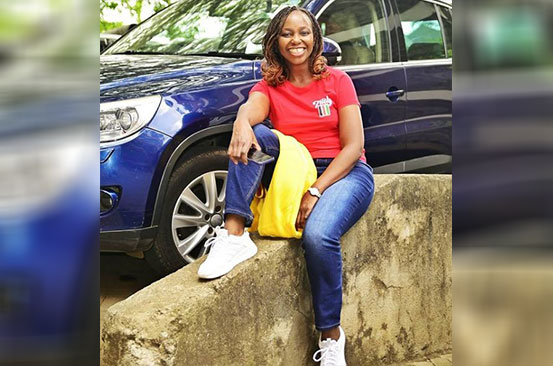 In Kenya, sports is considered a hobby whereas elsewhere in the world, it is a job. These words hit home as I listened to Carol Radull talk about the difference between being a sportsperson in Kenya and elsewhere around the globe.
In an interview on Everyday Woman on KTN Home the sports journalist, she actually describes herself as a sports fanatic, shared not only her passion for sports but highlighted the challenges faced by sportspersons, women in particular.
In general, sportspersons in Kenya face a lot of challenges. They don't get recognition for their work unless they win big (often international) tournaments. They are forced to work fulltime jobs so as to earn a living since they can't survive on what they make through sports. This means that their chosen sport takes second place and they can't dedicate the time needed to become professionals and beat their opponents.
"Women have different issues," the host of Radull Live said. "Their issues start from childhood when they say they want to go into sport. Women face resistance right from the home."
And when they do succeed in pursuing their dream career, they are faced with other challenges, topmost being health.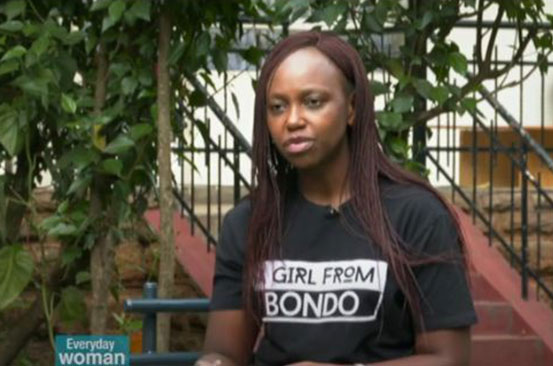 "Women have health issues that men don't have," she explained. "I'm not going to be at the top of my game for 28 or 30 days a month. I'm going to have those four days when I need to take it easy and you need to understand."
Then there's the matter of sexual harrassment.
"In some of the teams, women are taken advantage of in a sexual manner," Radull said. "They just feel that women, the minute you put on shorts, you're giving me an invitation. And I'm like, no, that is how they play certain sports."
"There's less focus on women," she pointed out. For instance, in football, Harambee Starlets, the women's team, do not get the same support that their male counterparts receive.
When Harambee Stars got into AFCON, for the first time in 14 years, they were given Sh250 million.
"Harambee Starlets have never seen that kind of money," she noted.
"And this is because Harambee Stars got to AFCON for the first time in 14 years. Harambee Starlets have been doing it. They've won the regional Cecafa tournament. They've been going to women's AFCON. Do you see them being given 10/20 million? Do you hear anything about women? Why not?"
Women have no facilities to train or even play their matches.
"In women's football, when there are no facilities, women's matches are played in the morning," she said.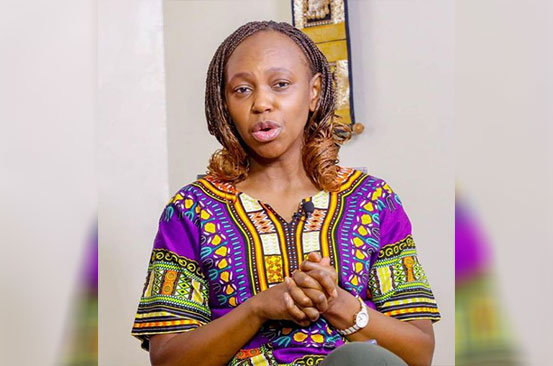 "This morning [on the morning of the interview], I called a communication official because I wanted fixtures for the women's game and he said, 'okay, I have fixtures for the season but they change because when there are no grounds, they can't play or they have to play in the morning or they have to play the day before'."
"While men can say they have these facilities for the season, women have to wait until the Kenyan Premier League for men is sorted out and then are there any grounds left for the women to play on? Okay, let them play.
"We're already treated like second class citizens in simple things," Radull reiterated.
Despite this obvious lack of support, women's sports teams in Kenya such as the Harambee Starlets and Malkia Strikers have managed to achieve great feats.
"The Malkia Strikers, in Africa, they're either champions or second," she explained." And they are usually second to Cameroon [which] sends their national team to go and train in either South America or Eastern Europe, which are the powerhouses of women's volleyball in the world.
If we're lucky, they get to play against the men's volleyball club. That's how they train for international tournaments," she explained.
"So when you see Malkia Strikers beating Cameroon, they're beating a team that has had almost a year of planning."
Radull reiterated that change needs to be enforced.
"These things need to be highlighted and those in office need to be working towards rewarding these people to become great," she said.
Related Topics