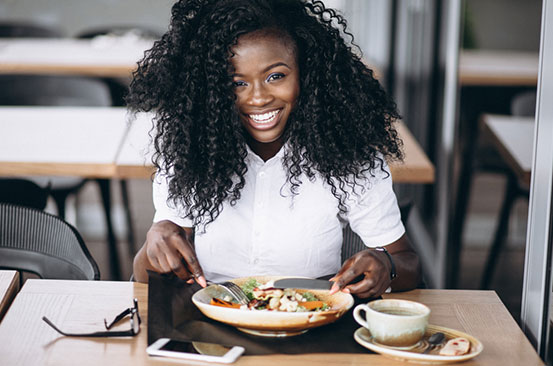 We are born with food impulses and cues which help us understand hunger signals. Over time, however, disordered eating practices such as compulsively clearing your plate have overridden the impulse to understand these cues.
Satiety is the feeling of contentment you get after eating a meal. Several factors trigger satiety e.g. how much you are enjoying the food, smells and taste, visual appearance and even ambience and companionship.
If we override these feelings of satiety, we eat until we are overly-full, ignoring the body's signals to stop when you are satisfied. There are several simple steps you can take to boost satiety:
Eat slowly and mindfully; avoid eating while doing something else.

Flavours enhance the eating experience so be generous with seasonings

Eat foods with different textures and colours to stimulate your senses

Do not avoid food groups; all foods are essential.