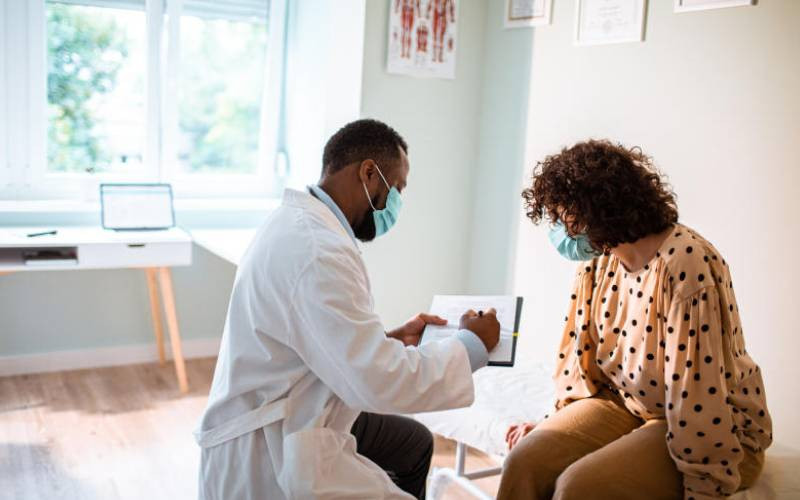 We live in a health-conscious age. Advice on eating habits, smoking, alcohol, exercise and much more are commonplace. There are all sorts of well-being health checks, pills and screening tests to prevent disease. But some have taken it too far, occasionally ending up worse.
Disease prevention strategies are a mix of lifestyles and pre-emptive medical interventions. We routinely screen for cancers and other chronic medical conditions. Screening tests must have a good balance between benefit and harm.
Interventions based on screening tests must always have a sound scientific basis. Tests of unproven value are not recommended, they are expensive and sometimes lead to unwarranted and harmful treatments.
Mukami reminds me of individuals who take their well-being to extremes. She led an enviable healthy lifestyle. She did not smoke or drink, exercised daily and never missed her general health screening appointments. After hitting 40, she turned her health into an obsession. "I must take it a notch higher," she said, "by being screened for other potentially preventable diseases."
She pulled out a copy of expensive tests, claiming to pre-empt future diseases. I discounted most of the tests and cautioned, "These have no proven benefit, and their interpretation may lead to harm". Her health was good, she was not going to benefit from further tests of questionable value.
She made an unscheduled visit six months later, looking worried. "I have unidentified cancer somewhere in me," she said. I was at a loss until she explained further. She had ignored my earlier advice and gone ahead with a multitude of tests looking for non-existent diseases. Not surprisingly, something had turned up. I looked at her results and said, "They don't show anything of concern". But again, my advice was not going to count, "I'm booked to have surgery to explore some results are abnormal", she referred to a non-specific cancer screening test.
Nothing was found when Mukami underwent unnecessary surgery, but she, unfortunately, suffered serious complications. Subsequent corrective surgery left me with a grossly scarred abdomen. Her body image was seriously dented, and she became depressed. She also had a huge medical bill to clear.
Her personality changed, and she veered into an unhealthy lifestyle. Over the next few years, her health deteriorated to a predictable mortal end. I was sad to see her go, she had fallen victim to the perils of medical misadventures.
Be careful with too much healthcare, it may be your undoing. Acceding to medical hype may appear trendy, but for the majority, it's all misdirected and of limited value.
Related Topics