Rachel Murugi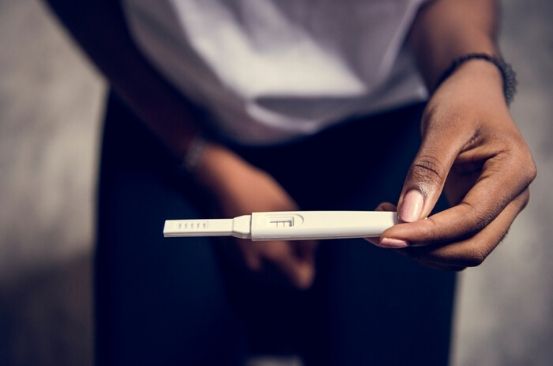 Having endometriosis not only ends at the pain with the endometrium growing in different places. It can be a key factor of infertility especially if it affects the ovaries and/or fallopian tubes. Which begs the question, should you throw away all your hopes of getting pregnant? Here are some of the possibilities to consider.
ALSO READ: Sex education: How to talk to your teenager about sex
To get pregnant, an egg must travel from the ovary, get to pass the fallopian tube, and move to the uterus for fertilization with the sperm chosen before implanting into the uterine lining. If a woman has endometriosis in her fallopian tube lining, the tissue may keep the egg from traveling to the uterus.This means that conceiving will be a huge challenge and not possible.
Another instance is when having endometriosis damages a woman's egg or a man's sperm. It is known that a lot of body inflammation happens to the body as a result which has led doctors to speculate over the years as that being the reason. You'll find the body releasing compounds that can damage or destroy a woman's eggs or a man's sperm. If these key components are therefore ruined, getting pregnant is not possible unfortunately.
You can however get some treatments for this condition and be able to get pregnant with a variety of the following ways.
You can opt for the costly procedure of freezing your eggs. Since the endometriosis can affect your ovarian reserve, this option gives you an opportunity to use your eggs later. They can be implanted to a surrogate at a later date after external fertilization in the lab takes place.
Superovulation and intrauterine insemination (SO-IUI). In this procedure, women with normal fallopian tubes, but mild endometriosis, and whose partner has sperm of good quality can go through it. As it says, it involves insemination. In most cases, your gynecologist will prescribe Clomiphene or progestin injections which are medications for fertility helping to produce two to three mature eggs.After this, you will undergo ultrasounds to ensure the eggs are at their most mature. When the eggs are ready, a doctor will insert a partner's collected sperm.
In vitro fertilization (IVF) is a treatment that involves extracting an egg from you and sperm from your partner. The egg is then fertilized outside the body and implanted into the uterus. This can be done to a surrogate mother.
So as to stay on top of the endometriosis symptoms, be sure to stay maintaining a healthy weight, eat a balanced diet and exercise regularly. This way, you can get pregnant or use other means in the long run.
ALSO READ: World breastfeeding week: Supporting breastfeeding for a healthier planet