Home
/
Health
Bad habits that are lowering your libido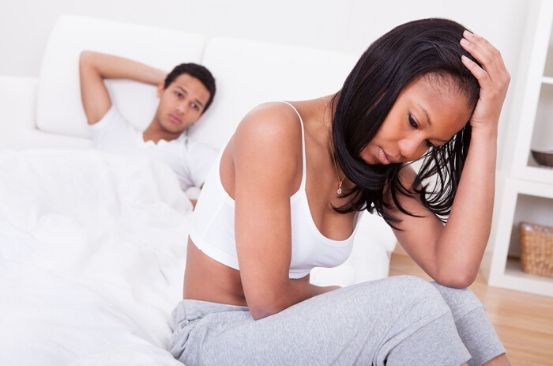 Have noticed that you have no desire for sex lately? Nothing seems to make you tick anymore. It can be happening because of an accumulated practice of things you may be doing. Get to familiarize yourself with what they are and what you can do to get things back to being steamy.
Lack of sleep
With busy schedules all around, you and your partner could be getting extremely exhausted to actually contemplate having sex. Then for the little amount of time you sleep, it doesn't seem enough. You'll realize that failing to sleep gets you irritable, unproductive and will lower your libido. Prioritize sleep and rest as these two are such core elements of having a great sex life.
Not exercising regularly
Exercise not only ensures you stay fit but also improves your mood. Through exercise, endorphins are produced which are a feel good hormone. When you lack an exercise routine, you're more likely to feel and act like a couch potato without an ounce of excitement. Encourage your partner to get into an exercise routine with you whether through gym work, dance lessons or anything that moves your body. You'll enjoy the benefits of great sex life.
Drinking too much alcohol
Alcohol is one of the drugs that lowers one's libido if taken in excess. Be sure to be keen on the amount of alcohol you decide to take. Also, aim to eat well. Having a balanced diet improves your sex drive. For instance, processed foods could harm your body when consumed over time. Aphrodisiacs like chocolate, octopus soup, nuts and fenugreek make good additions when looking for foods to include in your diet for better libido.
Eating dinner late
For those that eat dinner late, you end up really altering your metabolism. Be sure to actually eat earlier because when you're too full before bed you may experience discomfort in your stomach. This will definitely affect your mood and libido thereof.
Using your phone at night
Assuming at night is when most couples get to be intimate, you'll realize that when you're stuck with your phone at night you barely have interest in your partner. Being utterly engrossed into the responses of emails or social media conversations will most certainly affect your concentration towards your partner. Couples are even discouraged from having a television in their bedroom so that a better environment is created for communication and intimacy.
Is it possible to die from love?
Related Topics