5 effective ways to deal with Eczema
Health - By
Trevor Kombo Mahiri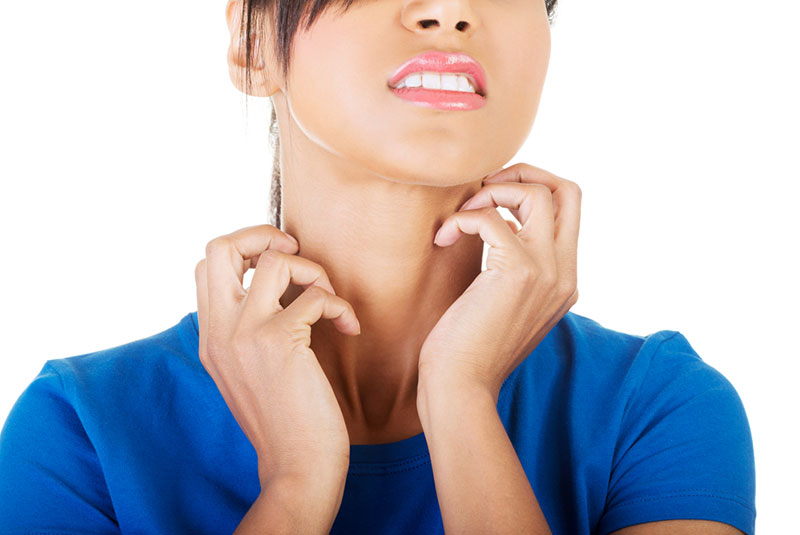 BATHING
Treat dry skin by proper bathing. Soak in a luke warm bath or take a shower. Adding bleach, vinegar, salt, oatmeal or baking soda to your bath water can help soothe certain symptoms of eczema.
Important noters:
Take at least one bath or shower a day
Bathe in lukewarm water for 10 - 15 minutes
Avoid scrubbing your skin with a washcloth
Do NOT use soap. Instead use a gentle cleanser but if irritation persists, reduce usage of cleansers to avoid flaring up. Baby Dove Sensitive Moisture Tip to Toe Wash, PRO & Baby Gentle Body Wash by Cetaphil are some recommended cleansers
MOISTURIZING
Bathing and properly moisturizing to maintain a healthy skin barrier are key to help control your eczema symptoms. Apply moisturizer within 3 minutes after your bath to prevent the skin barrier(top most protective skin layer) from drying causing eczema. Important to note that not all moisturizer are good for treating eczema. It is advised to go for moisturizers that are 'oily' to help lock moisture in and keep other irritants out. When shopping for moisturizers, go for ointments that contain pretoleum jelly. If you don't like petroleum jelly, then source for a cream because they are less oily but be sure to read the labels because they might contain irritants. Some of the highly recommended moisturizers include: Aveeno Baby Eczema Therapy Moisturizing cream by Johnson & Johnson, Intensice Care's Advanced Repair Fragrance Free Lotion by Vaseline, Deep Moisture Jelly Cream by Vaseline, Pure Petroleum Jelly & Avalon Organics' Eczema Therapy Body Cream
USE SUNSCREEN
READ MORE
The sun can be tough on sensitive skin especially if you have eczema. High temperatures cause a lot of itchiness and redness on damaged skin. Applying sunscreen on the affected areas helps to soothe and calm irritated skin. Natural Protection Lotion Screen by Aveeno, SPF 50 Sunscreen Face Lotion by CeraVe are ome of the recommended suncreens to use.
PRESCRIBED OINTMENTS
Ointments include corticosteroids made with steroids, PDE4 inhibitors, topical calcineurin inhibitors (TCIs) and skin barrier creams. Presribed by your doctor, these medications are applied to the affected area of the skin to help ease redness, rash, dryness and itching. An anti-inflammatory called Eucrisa can be used to treat mild to moderate forms of eczema by application twice a day for patients 2 years and above. Taking antihistamine at night helps reduce itchiness. For severe eczema, antibitoics might come through because damaged skin allows bacteria to come under the skin and might cause an infection. Skinfix's Eczema Sheer Face Ointment is highly recommended for both baby and adults. SheaMoisture's African Black Soap Eczema & Psoriasis Therapy formulated with organic Shea Butter soothes troubled skin and helps contain eczema. Sudocream Antispetic Healing cream is another recommended eczema savior!
WATCH WHAT YOU EAT
Some of the foods commonly associated with eczema include cow milk, eggs, soy, gluten, nuts. Eating these foods does not necesarrily cause eczema but it might catalyze a flare up if you already have eczema. Also avoid foods with high sugar levels such as cake and soda as this might trigger inflamation
On the other hand, people with eczema are encouraged to eat fish which is high in Omega 3, which are anit-inflammatory, apples, blueberries, brocolli, spinach and kale which are rich in quercetin.