Home
/
Health
Feature: I can't stop pulling out my eyelashes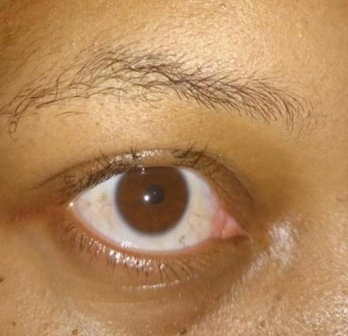 Angela Wairimu often gets the urge to pull out her lashes strand by strand. She talks to JACQUELINE MAHUGU about living with, trichotillomania, the compulsive disorder that experts say mostly affects women.
"Can someone please tell me what 'uchawi' (witchcraft) this is? I keep pulling out my eye lashes I have a bald spot on my eye sasa, it's so painful but I just can't stop myself, hio uchungu (the pain) is just too good. And this is not the first time, I'm trying to make sure that this is the last time lakini."
Angela Jameela Wairimu posted this in a popular Facebook group and while some people found it amusing that one would pull out their eyelashes, other women confessed that they related with Angela, some saying they pulled hair from their scalp and seemed to derive pleasure from the pain.
In an interview with Eve Woman, Angela, a mother of one, says she realised from the post that her condition was not so uncommon. Dr Lincoln Khasakhala, a clinical psychologist, says these women suffer from trichotillomania, a compulsive disorder that causes one to pull out one's own hair, strand by strand. "The pulling out of the hair is impulsive, meaning the individual has no control over it," he says.
And sometimes they are not even aware that they are doing it, as Angela confesses: "I started a couple of years ago but it wasn't so bad so I didn't really think of it as a problem," she says. "I actually noticed one day when I was talking to my friend and she told me she pulls out her hair."
The result has been bald patches on both eyelids where her eyelashes used to be. It has now become noticeable, "so I really have to put a lot of thought into going out. When it's not so bad I put on mascara and head out," she says. "But it's never been this bad either. Nothing is going to cover this mess up."
Relief from pain
Because trichotillomania is a biological brain condition, it's not something most people who have it can just stop doing when they feel like it, according to Wairimu Githahu, who specialises in Cognitive Behavioural Therapy.
Angela knows this too well. "I've tried. I've even cut my nails short, so that I can't pinch the lashes. I've tried putting oil (baby oil, castor oil) so that they're too slippery to hold onto."
"Something will still trigger it and I will find myself itching to pull, I rub my eyes a lot and if it's too much I'll even wake up from sleeping around 3am and pull," she says.
Any relief that comes with hair pulling usually only lasts for a moment, as Ms Githahu, who has dealt with trichotillomania patients before, explains.
"The urge almost always returns. That's because when the mind becomes used to giving in to the powerful urges that go with compulsive behaviours, the behaviour is reinforced, and then becomes a habit," she says.
"The mind gets trapped in a cycle of expecting to have the urge satisfied. The longer this goes on, the harder it can become to resist the urge."
It starts with an uncontrollable urge to pull out a particular hair, with the person experiencing tension that they feel can only be released once the hair is out. The individual will usually pull out at the site, trying to reach at 'the one' and eventually feel like pulling out most of the hairs and at that moment,
baldness will not be a deterrent, but the person experiences regret afterwards, a self-perpetuating cycle.
Some sufferers have likened the irritating physical feeling to having a fly on your skin, and the feeling doesn't go until the offensive hair is out. It's like the feeling of relief that comes from scratching an itch, according to Ms Githahu.
For Angela, she describes it as being tingly and a bit itchy and always starts with one that really needs to go, "and then the next one, and the next one, before I know it there's nothing left around that area! It's painful but not so painful that I want to stop and I go on to the next one until my eyes tear up, I feel a sense of relief and that's when I'll stop."
While Angela only pulls from her eyelashes, most sufferers usually also pull out hair from one other site, such as the eyebrows or scalp and in extreme cases, the armpits and groin.
According to Ms Githahu, among children, girls and boys are equally represented, however in adulthood; females are far more likely to have the condition than males.
Too ashamed
Researchers are unsure if this increased prevalence in women is a true reflection, or just simply an artefact based on the fact that women are more likely to seek medical help for the problem as opposed to men, and/or it is more acceptable for men to have hair loss than women.
Sufferers will usually have a partially bald scalp, lashless eyelids and eyebrows, and will usually go to great lengths to hide it using eye pencil, false eyelashes, wigs and so forth. Some will seek professional help to hide it and fix it, such as seeing a trichologist, a person who specialises in hair loss and scalp problems.
For Muli Musyoka, the only trichologist in Kenya, business should be booming when it comes to trichotillomania clients, but it is not. He has handled clients with trichotillomania before, but he says many people will not seek treatment due to embarrassment.
It would be in their best interest to seek treatment, however. "The constant and prolonged pulling of hair creates a ragged irregular patch of incomplete baldness with short broken hair strands that look wispy," says Musyoka.
"Extreme pulling out of hair can cause scalp damage, loss of follicles which in turn would leave a bald patch/scar," which he says would require hair transplant to correct.
Hopeful Prognosis
This is only a superficial solution, however, as trichotillomania is usually a symptom of an even deeper psychological issue. Deep-seated, unresolved issues that may stem from childhood are to blame.
"It rarely presents itself on its own, and is usually related to other issues, especially depression, particularly in children. If it continues into adulthood, ladies are much more affected than men," says Dr Masakhala.
They usually need help from medical and behavioral specialists before they can stop, according to Githahu. She however notes that while therapy has been shown to have effect in treating this condition, there is still no real cure, and many people do unfortunately suffer setbacks, a common feature of most anxiety disorders.
She offers a hopeful prognosis. "With the right help, though, most overcome their hair-pulling urges. When someone is able to stop pulling, hair usually grows back."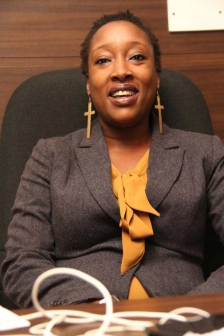 How to manage trichotillomania
Wairimu Githahu, a Cognitive Behavioural Therapist offers the following insights on how to handle trichotillomania:
Therapy to change your hair-pulling behaviour is the most effective method of treating trichotillomania. This should be combined with a network of emotional support. Medications used to treat other psychological health conditions, such as depression and obsessive compulsive disorder are sometimes also used in cases of trichotillomaina.
However, there's no evidence to suggest that any type of medication is effective in treating trichotillomania.
Psychotherapy is a talking therapy often used to treat emotional problems and mental health conditions. You or your child can discuss emotional issues with a specially trained therapist.
Cognitive Behaviour Therapy (CBT) is a type of psychotherapy that may be recommended. It can help you address your thoughts about yourself, your relationships with others, and how you relate to the world around you.
CBT may also involve behavioural therapy, which aims to help you change the way you behave – for example, reducing your hair-pulling behaviour. It's also known as habit-reversal therapy, and could include:
Educating you about your condition and how it's treated
Making you more aware of when and why you pull your hair out – for example, you may pull your hair out when you're stressed
Learning a new response to carry out when you feel the urge to pull your hair out – for example, clenching your hand into a fist
Creating barriers that prevent you from pulling your hair out – for example, wearing a hat if you usually pull hair from your scalp
Involving your parents or partner in your treatment – for example, they could praise and encourage you when you don't pull your hair out
Related Topics