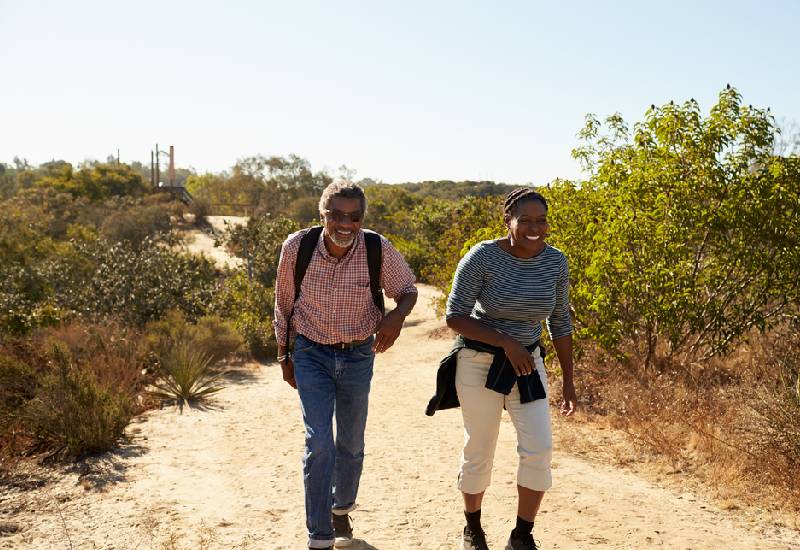 Drive around any morning or evening in the suburbs of Nairobi and people walking for exercise are a common sight.
However, is walking a sufficient enough exercise to have any health benefits?
A leisurely stroll has benefits such as relaxation and stress relief, but taking a gentle walk does not have the same health benefits as doing a brisk walk.
For additional health benefits, it is important to walk briskly for at least 30 minutes a day.
The benefits of walking
1.Weight loss
Any physical activity over and above your regular daily activity is beneficial for weight control as it helps you burn additional calories. Simply adding 30 minutes of walking daily could see you burning an additional 150 calories, based on your weight.
READ MORE
2.Improved circulation
Walking gets your heart rate up, which increases blood circulation around the body. This helps lower blood pressure, strengthen your heart and ward off heart disease.
3.Strengthens your bones
Walking can reduce the loss of bone mass, delaying or preventing the onset of osteoporosis.
4.Makes you stronger
Walking strengthens your legs and abdominal muscles, giving you better muscle tone and reducing back pain and reducing strain on your knee and hip joints by shifting pressure and weight from your joints to your muscles.
5.Supports your joints
The more you move, the less stiff your joints will be. This is because walking brings oxygen and nutrients in the form of joint fluid to our joint cartilage.
6.Improves sleep
Walking can be therapeutic, helping you relieve stress and boost your mood. All these play a role in helping you sleep better.
If you decide to take up walking, invest in a comfortable and supportive pair of shoes. A walking stick can also aid with balance.