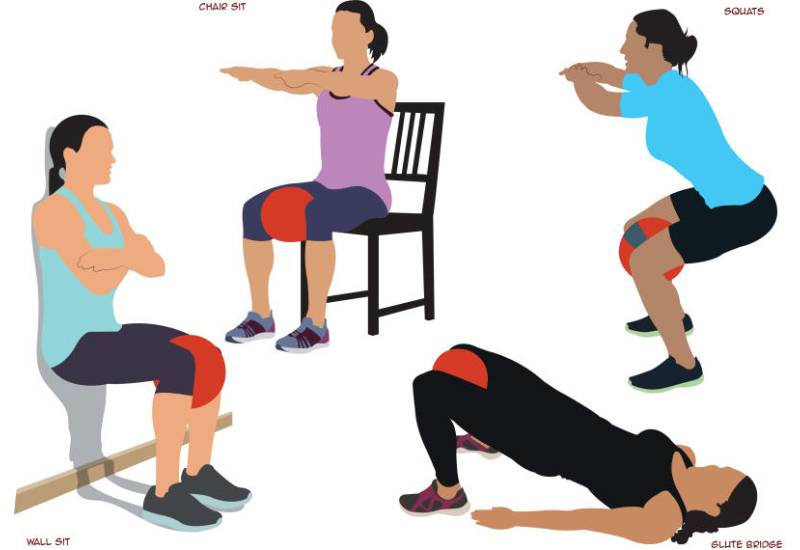 Knee injuries often occur because of weakness in leg muscles that support the knee. Strengthening these creates added stability and support for painful knees.
You will need a large ball the size of a football. Without allowing your knees to cave in, squeeze the ball firmly throughout; your thighs and feet should remain parallel at all times.
Repeat each exercise for 10 counts or 30 seconds.
1. Squats
Stand with feet hip width apart and place the ball between your knees. Perform slow, controlled squats.
2. Wall sit
READ MORE
Stand with your back resting on a wall and feet about a foot in front. Place the ball between your knees. Slide down into a seated position with thighs parallel to the ground.
3. Glute bridge
Lie on your back with your knees bent, feet flat and hands palm down on either side. Place the ball between your knees and raise your hips towards the ceiling until they are parallel. Slowly lower until your bum is almost touching then repeat.
4. Chair sit
Stand in front of a chair with arms extended for balance. Place the ball between your knees and sit lightly on the chair before returning to start.
If you suddenly became famous, what would you be famous for?
.@StandardKenya @SDEKenya — EveWoman (@EveWomanKenya) October 29, 2020