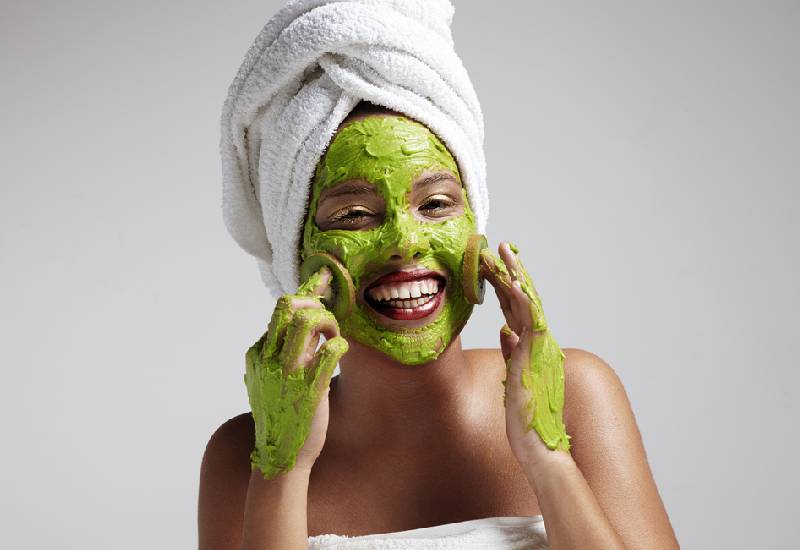 Glowing skin is a good indicator of good health and let's not even begin talking about what it does for our self-esteem.
Despite all the marketing gimmicks out there, it is important to know that expensive skin products don't always guarantee results despite their promises.
This also doesn't mean cutting out what science has helped us achieve entirely.
A good balance between natural products like milk, bananas and avocadoes and dermatologically tested products could be a marriage made in heaven.
Before getting skin deep into it, you need to understand that masks are good for hydrating the skin, removing excess oils and opening up the pores.
Depending on your skin problems and struggles, below are some DIY masks worth a try.
1.Avocado face mask
READ MORE
Avocado is a prominent super food for the skin.
The abundant antioxidants, vitamins and proteins found in the avocado deeply penetrate the skin to nourish, smoothen and hydrate.
The ingredients needed to make this super mask include a ripe avocado, an egg white in room temperature and a bit of lemon juice.
Mash them all together and apply to the face and leave for some time. Once done, rinse and pat with a dry towel.
2.Strawberry face mask
Strawberries are a good source of vitamin C. They have alfa hydroxic properties which help exfoliate the skin.
A paste can be created from crushing the berries and applied to the skin directly.
Leave it on for half an hour then rinse it off.
3.Honey face mask
Honey has been praised for helping get rid of very dark and stubborn spots.
To make a good mask that will also act as an exfoliator, add honey to a few drops of milk and sugar or coffee.
Apply it on a clean face then rinse it off after 15 minutes with some warm water.
4.Tomato cucumber face mask
Tomatoes and cucumbers are good astringents and they help lighten pores.
It's very simple to DIY one that will help correct hyperpigmentation. Blend the two vegetables together and create a paste.
Apply the paste and leave on the face for half an hour before rinsing and moisturizing.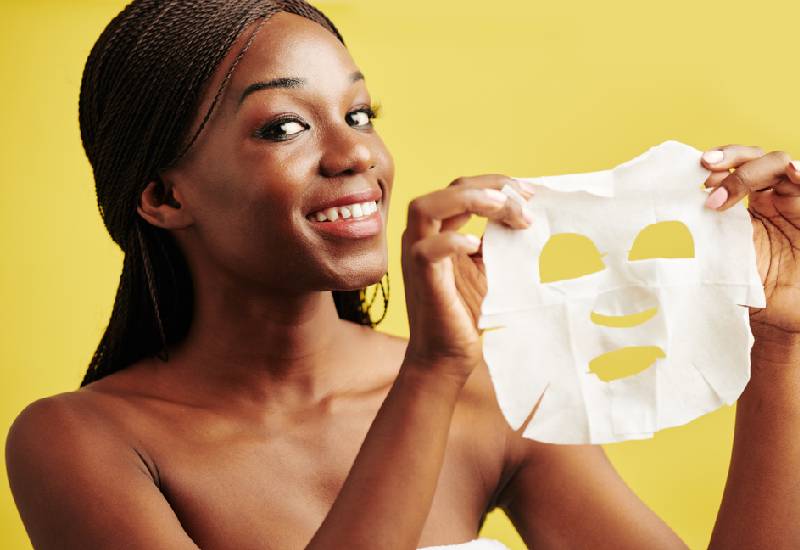 5.Banana face mask
Bananas are good for soothing the skin and leaving it hydrated. Blend the bananas and create a paste then apply to the face and leave it to dry.
Rinse it off with some warm water.
6.Almond oil and aloe-vera mask
Almond oil is a very rich essential oil that has numerous benefits to the skin especially because it leaves it moisturized and smooth.
When putting the face mask together, there is no harm in adding a banana or an avocado to add more benefits.
7.Coffee and turmeric face mask
Coffee is good for exfoliating the skin as a scrub and turmeric aids in brightening the skin. It also helps with getting rid of puffy eyes.
A well-done concoction can also be used as a cleanser.
Mix the two together with some coconut or olive oil and apply all over the face. Leave it on for half and hour then rinse off.
8.Egg white face mask
If you do not mind the smell of eggs, egg white face masks are very effective and are good for the skin too.
Break the egg separating the white from the yolk and apply on skin after rinsing the face first.
This will help deal with breakouts and uneven skin tone.
9.Chocolate mask
Chocolate has good anti-aging properties and can also brighten the skin. Cocoa can be blended and applied as a mask.
A little milk will not hurt a little as it also soothes the skin leaving it soft and glowing. Chocolate also has anti-oxidant properties so besides eating it use some on your skin.