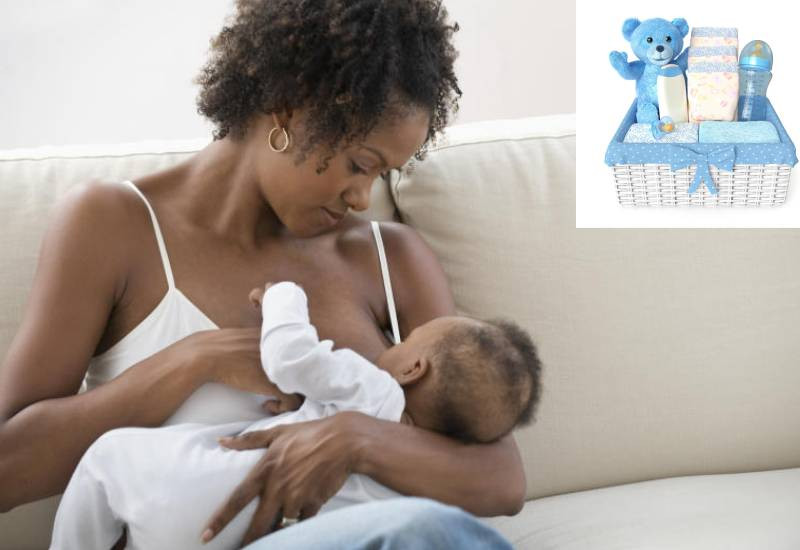 It has been months since I had my child, and I still stutter when someone asks what they should bring when visiting. It's not because I don't know what I need, but due to all the considerations, I have to put in place before answering, such as budget.
And because gifts are freely given, not to gain anything but to show gratitude to a person or aid said person, it becomes harder for the receiver to state what they would like.
Throughout history, gifting has played a vital role in strengthening our interpersonal relationships to the point that receiving and giving presents is so fundamental to humanity that it may be inherent to our DNA.
Everyone loves a newborn baby; something about their existence makes people want to come together and celebrate. And it's common for a new parent to receive visitors after having a baby - family, friends, or even colleagues - all with similar goals to show love, support, and care.
However, even as people love the idea of visiting, most people get stuck on what to bring and thus, resort to asking the new parent, 'what can I bring you?'. The question might sound typical, but yet again, it brings some awkwardness between the person receiving the gift and the one offering it.
There's always this one unspoken rule in Kenya, and perhaps globally, when visiting a new parent; don't go empty-handed - but this phenomenon didn't properly dawn on me until I had my first baby.
One common thing all people have in mind when visiting is bringing diapers - it's the one item a baby requires right from birth. Due to their costly nature, most individuals characterise them as an essential gifting entry point.
According to munchkin.com, a baby uses an average of 2,000 to 2,200 in their first year, which is a lot of diapers and diaper changing - but luckily, most of it is upfront and reduces as the year progresses.
But be that as it may, gifting diapers has proven challenging for most people as there are some factors to consider, such as type and size. For example, there's one time I gifted my friend a 64-pack size three diaper when the baby was already over 10kgs. Forgive my naivety, but since ignorance is no defense, I had to make another purchase and gift the correct size.
Nevertheless, despite their cost, you can be sure that most new parents have a stack of diapers, which is why it's safe to ask. But there are a variety of other things you can gift without having to ask, one of them being wet wipes, just as essential as diapers.
Look at it this way, with every diaper change, the baby will use at least two to three wipes, depending on the call of nature. Since babies require a diaper change every four to six hours, you can imagine the number of wipes used by the month's end.
I once received a visitor who brought me household items, tissue, blue band, serviettes and cooking oil. At first, it seemed peculiar, but I couldn't have been more grateful for that package when I did my monthly shopping and realised just how much money I had saved, cash that came in handy for other purposes.
When looking to gift such items, select the necessary everyday household items with a longer shelf life as they save you the hustle of asking what to buy. You can also incorporate fruits in this list, such as apples, bananas, or grapes, as they play a vital role in the meal plans for a new parent, especially the mother.
One thing's for certain; the receiver will always cherish these items, no matter how few or non-essential you might think.
But sometimes, sneak in a few snacks like a bar of chocolate or juice. When most people think about gifting a new parent, they consider needs and not wants; however, sometimes, these wants turn out to be just what is needed.
My colleague visited and brought me chocolate and crisps; I couldn't be happier.
When my in-laws visited in the first weeks, very customary in most cultures, I was gifted all sorts of healthy foods. From njahi, to soups and even a 10kg 'kibuyu' filled with cooked porridge, I felt loved and supported.
And many cover this pretty well, but it can be overwhelming.
Parenting is a journey, and with every step comes a chapter, whether prepared or not, that gives you some anxiety.
For example, I weaned off my baby not too long ago, and in the days that followed, I realised a couple of essential baby feeding items that I required. From bibs and burp clothes to spoons, cups, storage containers, to mashing equipment, there's a range of things you can select as gift items.
If you find it challenging to buy something when visiting, get a gift card or shopping voucher and allow the person you see to choose how they would like to spend it.
Related Topics