Home
/
Entertainment
Chadwick Boseman's wife delivers tearful Golden Globes acceptance speech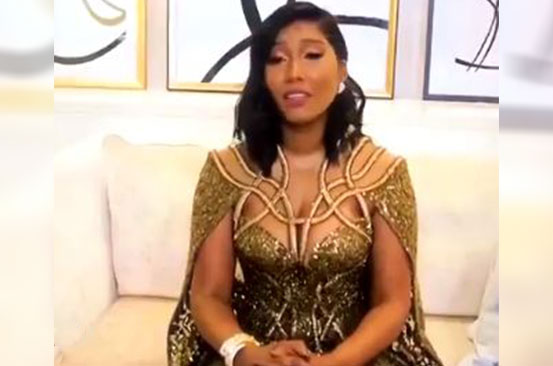 In an emotional speech, Chadwick Boseman's widow, Taylor Simone Ledward, accepted her late husband's win, marking the most emotional moment during the Golden Globes award show.
Chadwick Boseman won the Best Actor in a Motion Picture Drama award posthumously for his role in Ma Rainey's Black Bottom.
Boseman played Levee Green, an ambitious trumpeter, in the Netflix film which also starred Viola Davis as blues singer Ma Rainey.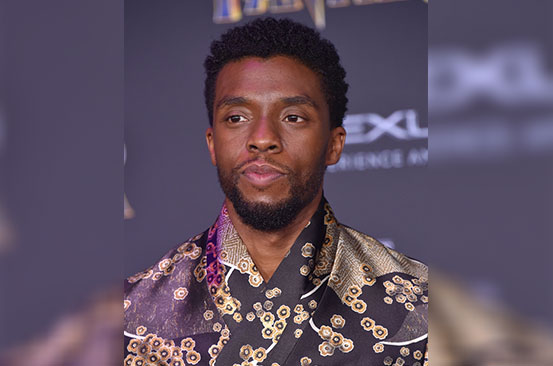 As she accepted his award, a tearful Ledward said, "He would thank God, he would thank his parents, he would thank his ancestors for their guidance and their sacrifices."
Boseman and Ledward began dating in 2015. They got engaged in 2019 and reportedly got married shortly before Boseman's cancer advanced.
"He would say something beautiful," she continued. "Something inspiring, something that would amplify that little voice inside of all of us that tells you you can. That tells you to keep going. That calls you back to what you are meant to be doing at this moment in history."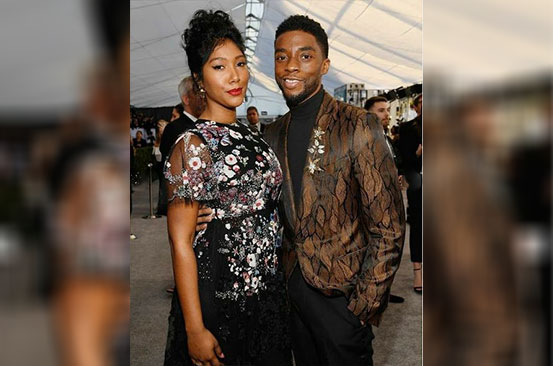 Boseman died from Stage III colon cancer in August 2020 aged 43. Fans were shocked to learn that he had battled the illness for four years. A photo of the Black Panther star looking emaciated had been circulated online and it was only upon his death that fans understood the actor's extreme weight loss.
"I don't have his words, but we have to take all the moments to celebrate those we love." she concluded. "So thank you, HFPA, for this opportunity to do exactly that. And, hon? You keep 'em coming."
Related Topics