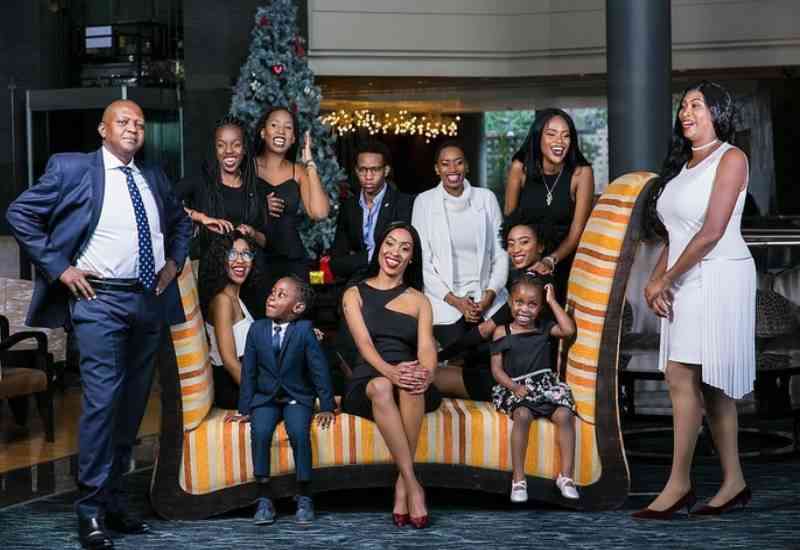 When Catherine Kariuki, better known as Fashionable Stepmum, posts YouTube videos in the company of her children, it is always heart-warming content.
Not only are the young ones incredibly well-spoken and charming, but they seem to have a close relationship with their stepmum, often sharing inside jokes with her and conversing freely.
"At the beginning when their dad and I first started dating, they would call me Aunty Cathy," Fashionable Stepmum said in a past interview, as she and her husband, Major (Rtd) Michael Kariuki opened up about their blended family journey.
"Over time they realised their dad and I were an item and that we were going to get married. They were torn - do we call her mum or Aunt Cathy? We knew it was going to come up so we had a meeting with them and I told them to call me whatever they are comfortable with," said the influencer.
Catherine said that she did not pressure her stepchildren into building a relationship with her and that it was something that happened naturally and seamlessly over time.
Her husband said: "I think what is important is to be realistic about the whole situation. The fact is that my ex will always be the biological mother to the children that we had together, and that is as far as it goes. Now my wife is Cathy, and it is just about getting the balance right."
He added that parenting comes down to the day-to-day upbringing of the children, and setting up the right boundaries, such that his wife will not doubt herself and that she can have the confidence to be in charge of her household.
Major Kariuki had four children from his previous marriage, and together with Cathy, he shares two, a biological child and an adopted one.
He said that he made sure all parties in the blended family were aware of their roles in the home.
Communication is Key
"When I met Cathy I told her I have these children; I will never be complete without them. So I am welcoming you into my life, but as you do, please understand that you are also coming into their life. And then I turned the other way and told the children; look, you know I have divorced from your mother and I have chosen to get married, and Cathy is my choice. Because you are my children, that makes her your mother, and if nothing else, you owe her respect."
The couple agreed that clear communication was key in the smooth running of their family, and today, all the children have a great relationship with their stepmum.
Supamamas, a Nairobi-based marketing company, which focuses on mothers and parenting writes on its blog that blended families are on the rise locally, and the importance of putting the children first in these dynamics.
"It is unrealistic to expect your stepchildren to automatically love you because you and the dad/mum are madly in love. Furthermore, children, today do not automatically obey adults because they are adults. Therefore, building a positive relationship is important," the blog reports.
"Relationships are built, they are not automatic; be patient with yourself and more importantly be patient with your stepchild."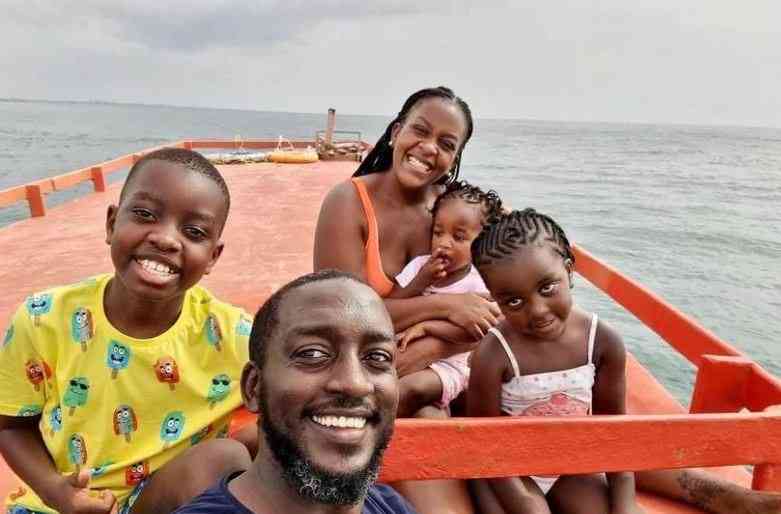 A blended family is described as a couple family containing two or more children, of whom at least one is the natural or adopted child of both members of the couple, and at least one is the stepchild of either partner in the couple.
Parenting website Raising Children reports on the good things about a blended family. The site notes that these families can be fun as they bring different people together with varying perspectives, personalities, and interests.
Additional Support
"A new extended family can give you and your child more people to connect with. For example, new grandparents can add to children's lives and help them feel even more loved," Raising Children reports, adding, "extra adults and grandparents can be a great source of additional support for parents and children."
The report adds that it takes time and patience to establish a new family.
"As an adult, when you first re-partner, your relationship with your child's other parent can go through a tricky time because they might be feeling angry, insecure, upset or worried about the change. You might need to adjust your co-parenting agreement to fit with your new family arrangements."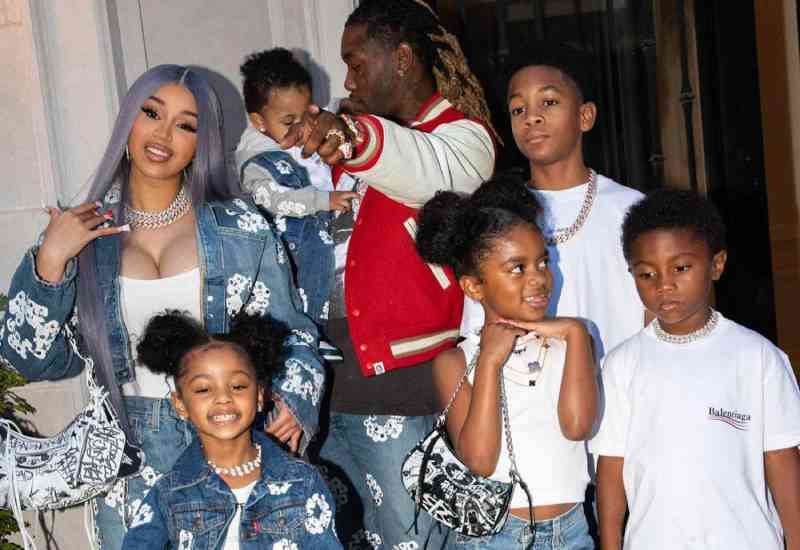 Another popular personality who has successfully blended her family is the content creator Murugi Munyi, who came into her marriage as a single mum of one. Now, she and her husband Zack Munyi share two more children.
The podcaster and Youtuber, previously known as Yummy Mummy, has been open and transparent about the parenting journey on her various channels and social media pages.
In a question-and-answer episode on her YouTube channel published in 2019, the couple discussed raising a blended family, and how they make it work.
"One of the things I have to consider is that I want to make sure that the children feel equally loved and that there is no difference in how they are treated," Murugi said.
And as she opened up on another episode about her motherhood journey, the socialite said that she had her first child young, right around the time she had joined university.
She said that even though her relationship with her firstborn son's father did not work out, both parents were keen on being in their son's life. That is when they had to figure out how to co-parent.
"Everything seemed so easy with Zack, and that is how I knew that he was someone I could spend my life with," she said of her husband coming into her life.
"He met my son very shortly after we started dating, I think just one week into the new relationship," Murugi said, adding that her new beau met her son for the first time when the three went to church together.
When the couple got engaged, they began to think of a structure that would work well for their new family, given that her child would continue to build his relationship with his biological father and the other side of his family.
"We have a written document which stipulates exactly what my responsibilities are with regards to (our son) as well as what his (biological father) responsibilities are."
Careful planning
The content creator said that every visit is planned out, and there are specific days that the child spends with his biological dad.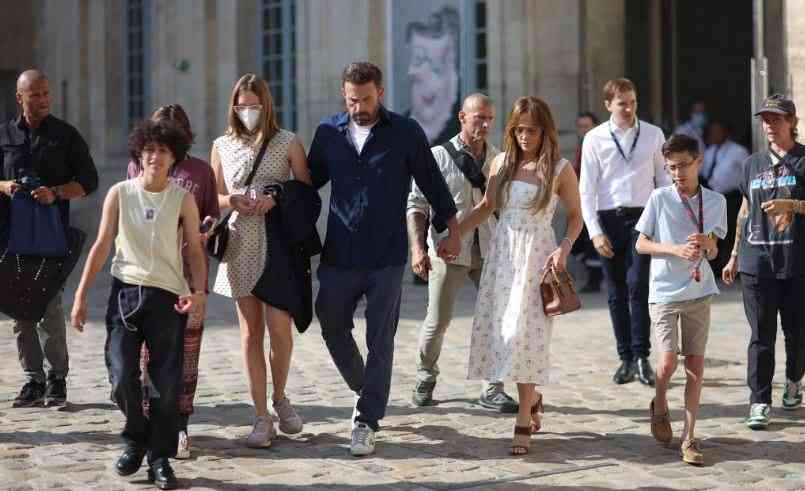 Love To Know, a website which tackles family content points out some of the challenges that may arise when a couple is raising their blended family, including conflicting roles of family members, conflicting family values and communication issues. The report, however, notes that blended families can get past these difficulties with the right mindset.
"While parents with children from different parents face additional challenges, blended families also enjoy the advantages of a unique family structure and blended family statistics show both points. Taking a closer look at your blended family allows you to appreciate the uniqueness and value of every member of your family, no matter what biological or legal relationships may or may not be present."
Both locally and internationally, many famous couples have blended families - from celebrated artistes to high-profile personalities.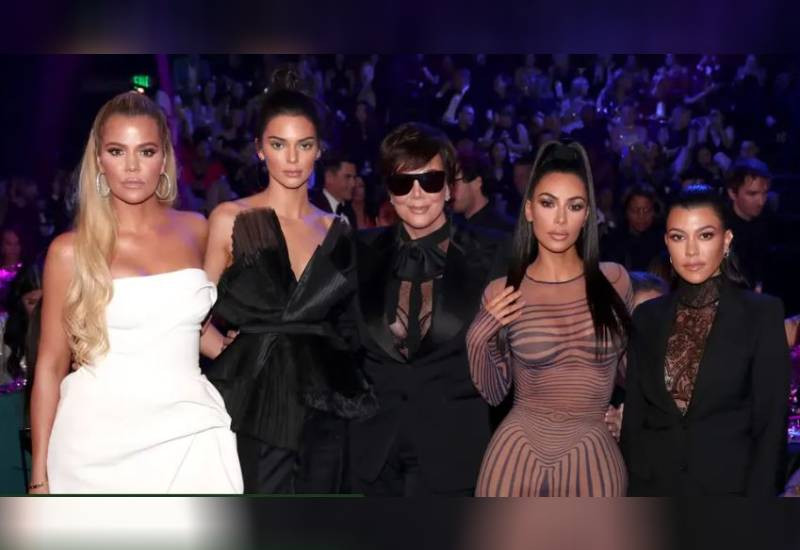 One of showbiz's most popular families, The Kardashians, are a blended family. When matriarch Kris Jenner married her now ex-husband Bruce Jenner (now known as Kaitlyn), she was already a mum to Kim, Kourtney, Khloe, and Rob.
With her new husband, she had two more children, Kylie and Kendall. The blended family went on to become one of the most renowned families in popular culture.
And now that the celebrated singer and actress Jennifer Lopez is married to actor Ben Affleck, the two stars each bring children from past relationships to their union.
"Since tying the knot in July 2022, Jennifer Lopez and Ben Affleck have blended their five children into a big family unit. The Marry Me star has her twins Max and Emme, 14, whom she shares with ex Marc Anthony, while Affleck shares children Samuel, 10, Seraphina, 13, and Violet, 16 with ex-wife Jennifer Garner," People Magazine reports.
Rappers Cardi B and Offset are another famous pair with a beautiful blended family.
The couple has two children together; one-year-old Wave and four-year-old Kulture. Offset has three other children from previous relationships.
Related Topics