Home
/
Bridal
Our dad passed away a week to our wedding day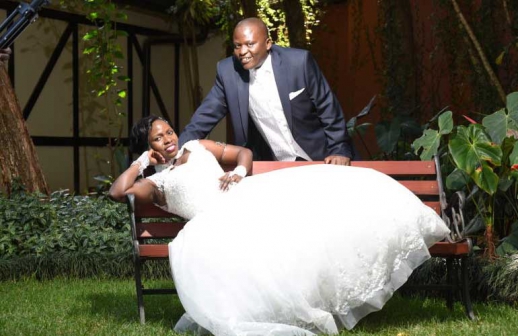 BRIDE: Veronicah Kyengo GROOM: Godfrey Oneko DATE: December 17, 2016 BUDGET: Sh1.2Million VENUE: Consolata Shrine Westlands RECEPTION: KARI Grounds Westlands
THE FIRST MEETING
Godfrey: One day many years ago when I was a teacher, I took my students to Nairobi's Giraffe Centre. Vero had also come for a solo outing. I spotted her feeding the giraffes and approached her for a chit chat. Since I was working, we exchanged numbers and from there our friendship blossomed and led to marriage.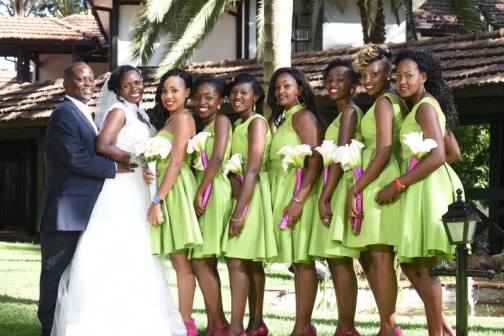 THE PROPOSAL
Godfrey: I proposed to her one Sunday afternoon in one of the five star hotels in Nairobi. Every girl likes an experience, so I did my best to make it as romantic as possible.
THE WEDDING LOWS
Godfrey: Something very tragic happened a week to the wedding. My dad, who was unwell, passed on a Saturday to the wedding. When I received the news, we were out doing last minute shopping. My younger brother called to break the sad news. It was devastating, I wanted to call off the wedding, but my mother advised us to be strong go on with it because we had already paid so much money and calling it off would be disastrous. My family slated dad's burial for January 7. Vero: Though it was painful having our wedding while my father was in a mortuary, the grace of God gave us peace on that day.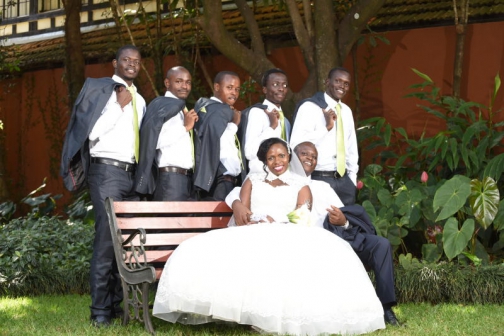 THE DRAMA
Veronicah: On that day, the jam was so crazy, our caterer was held up along Jogoo Road for hours. Unfortunately, the vehicle ferrying the food broke down and the caterer had to organise for a replacement. By 4 pm, the food was not yet at the venue. Our best couple did not want us to know this, but somehow we did because I could sense they were uneasy, and they kept making calls. I was very anxious but, the food finally arrived. Godfrey: I must say we had very patient and understanding guests. Our DJ also did a fantastic job keeping them busy.
Vero: Another major hiccup was that the reception venue was changed from Nairobi School to KARI a few weeks to the big day. The admin at the school told us that Nairobi School was a centre for marking examinations and they had received strict instructions not to have any events during the marking period. Godfrey: That news disoriented us a bit, but they were kind enough to refer us to an a nearby venue, KARI, which was equally good. Since we had already printed the cards with the original venue, we just sent our guests text and WhatsApp messages.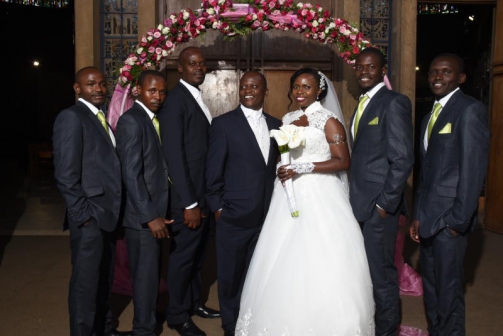 WITH HINDSIGHT:
Godfrey: In this life you need a very strong support system. I am happy I had one like that and they stood by us during the wedding and after. Our best couple, the wedding committee and my wife's family stood with us to ensure that grief did not dampen our big day. Veronicah: Many things are bound to go wrong on the wedding day, but as long as you have been praying, whatever happens, God knows and He will shield and cover you.
Interview: Hellen Moses
Photos: Eye Biz Photography
Related Topics