Rachel Murugi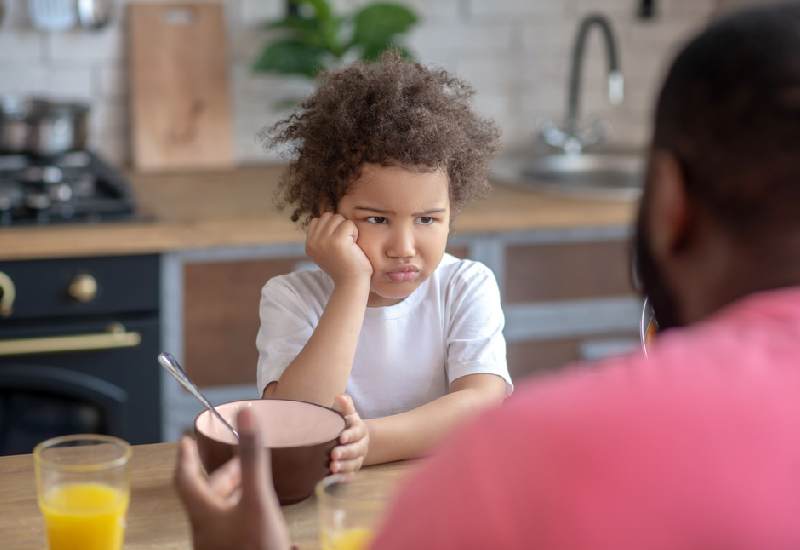 Many parents admit to having a child who is extremely picky with what they eat. In many cases, they'll grump the whole dinner time because the family meal doesn't please their palette.
Before you start shouting at your child and expect them to eat, here are some options that you can try and have them enjoy meals too.
Roasted chickpeas
Chickpeas are the top option to pack your kids with protein. Actually, they offer more than meat does, which is super healthy. Since they may taste bland when boiled, try roasting them too. Mix some paprika and salt then pop them in the oven for a few minutes. They make a tasty and crunchy snack.
Stir fried brocolli
Brocolli is not a child's friend when it is just boiled and nearly mushy. Get creative and parboil it, then stir fry it. You can drizzle some soy sauce while at it, as this will improve the flavor. A pinch of salt and sautéed onions, and your picky eater won't say no.
Fish in sauce
Most chicken love fish because it's not hard to chew. The challenge is the smell of it especially when served grilled only. You have the option of making some fish fingers or the tasty fish in sauce.
For this, grill fish normally having marinated it with some lemon juice, salt and black pepper. Make a sauce using some chives and pureed tomatoes then pour it over the grilled fish.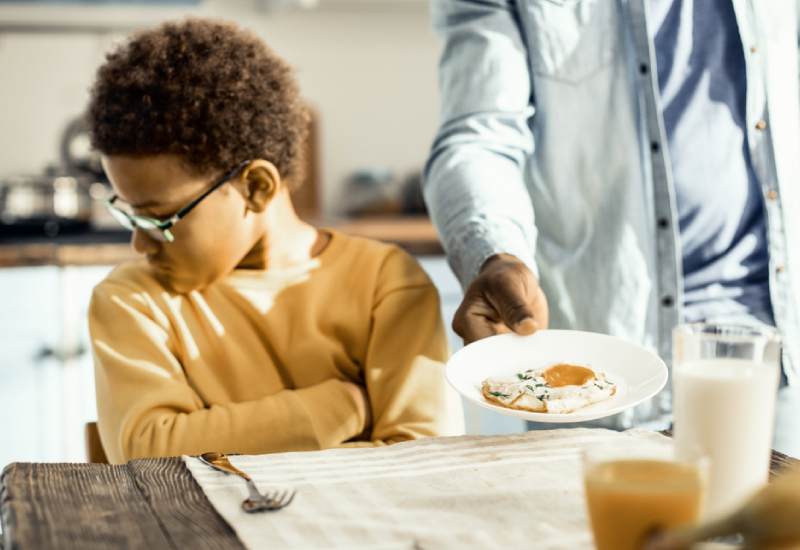 Chicken on a stick
Getting creative in cooking when you have children is inevitable. If you want the little ones to get a dose of their animal protein through chicken, you can consider cutting the chicken breast into bite size chunks. Marinate in black pepper, salt and soy sauce then prick a stick in as you arrange them all.
Grill these and you have tasty chicken that the kids would like. You can also put bell pepper chunks too, so that you have the grilled vegetables and meat in one stick.
Tomato soup
Warm tomato soup is a favorite to many especially since it's seedless and doesn't have the peel of the tomato which children dislike.
Once pureed and sieved, add some mixed herbs and Oregano together with some heavy cream. Viola! A meal a child will enjoy!
Vegetable dumplings
These taste like pasta rolled in some vegetables. Dice carrots into small pieces, potatoes and mix with peas. Parboil them with salt and let them cool then fill in your pastry for the dumpling. When you steam these, it's an explosion of flavor for the young ones, ensuring they get their vegetables in.
Sweet potato fries
Instead of using the Irish potato, sweet potatoes are more flavourful and naturally sweeter. You may deep fry these or actually coat them with some paprika and roast the pieces in the oven. You will love it, so will the picky eater. Serve this with sauce on the side or a hummus dip.