Simple fat-burning at-home workout
Fitness By
Nina Odongo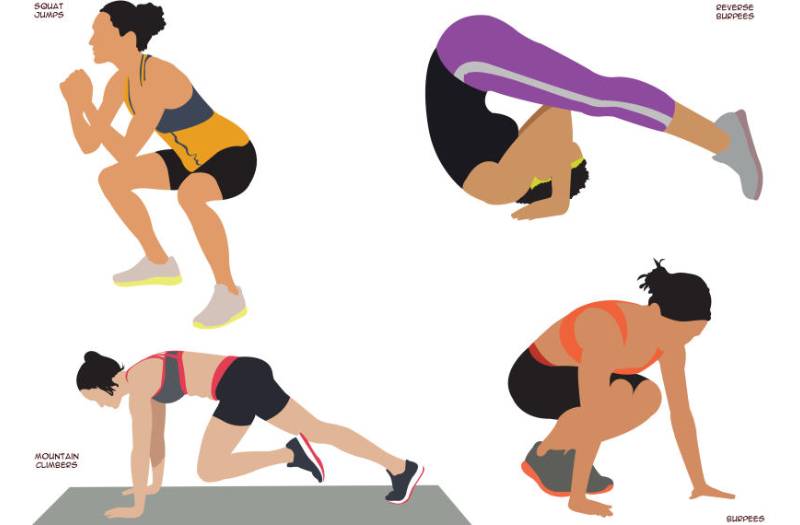 ALSO READ: Why you should exercise your less dominant side
Follow the simple workout below for a challenging, fat-burning, endurance-building series. Repeat the whole workout as fast as you can in sets of 10-15-20-25 reps with a one-minute break between each workout.
1. Burpees
Start in a crouching position on your hands and feet. Jump your feet back into a plank then perform a push-up. Return to plank position, jump feet forward to your hands then jump up into the air.
2. Squat jumps
Start in a standing position. Sit back into a squat, making sure your thighs are parallel to the ground. Leap up into the air in an explosive movement. In a fluid movement, return to a squatting position and repeat the jump, without stopping.
3. Mountain climbers
Start in a high plank position. Keeping your bum down thorough, pump your knees towards your chest in a rapid running motion.
ALSO READ: I found a solution to my stress, converted it into a business
4. Reverse burpees
Start in a standing position, crouch down and roll onto your back. Roll backwards, bringing your knees up towards your forehead, then, keeping your knees bent, roll forwards onto your feet and back into a crouch. Jump up in the air and repeat. Your hands should not touch the ground throughout.