Audrey Masitsa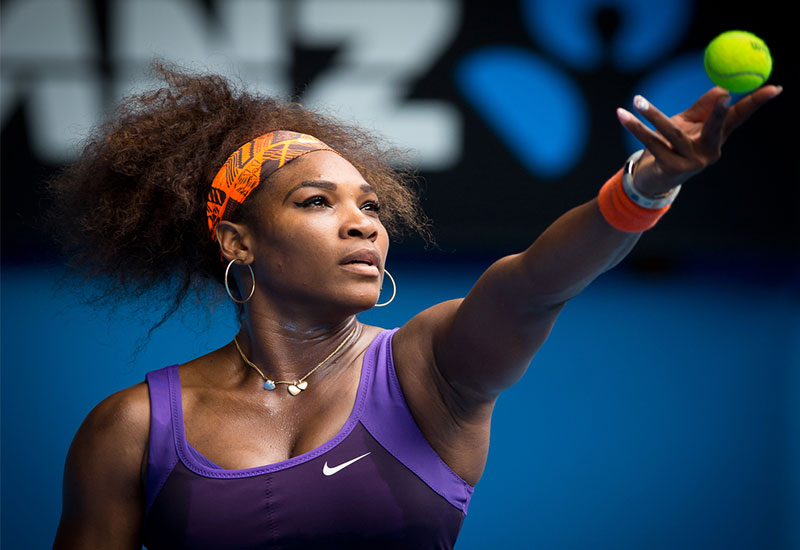 It's no secret that female athletes have to endure more challenges than their male counterparts, sometimes forcing them to take years off from competing. But some of these athletes have made a comeback and taken the world by storm winning competitions and setting world records.
ALSO READ: KenGen MD Rebecca Miano joins World Bank Group's Advisory Council
Below are some of these women who have had to sacrifice their careers for the sake of their health and sometimes an addition to the family.
Vivian Cheruiyot, runner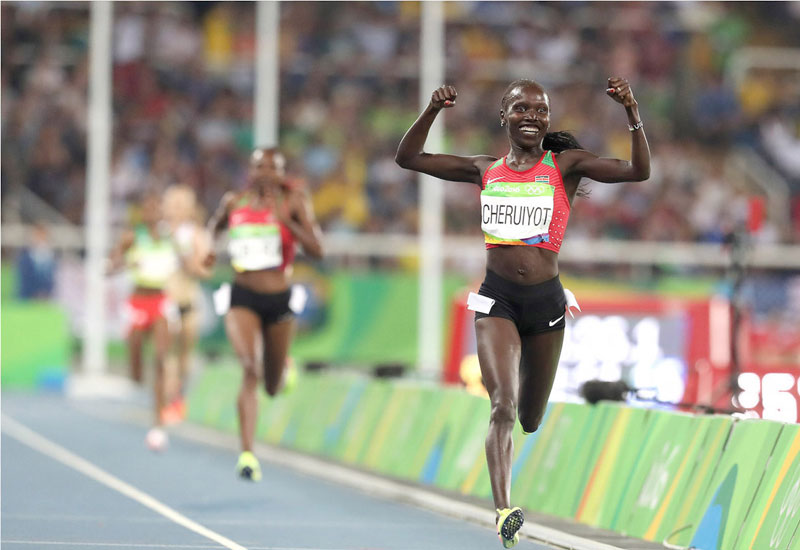 When she and her husband decided to try for their son, Cheruiyot had to take time off the marathon circuit. Once her son, Allan, was born in October, 2013, she went resumed training in June, 2014.
In 2015 she was nursing an Achilles tendon injury which hadn't properly healed when she competed and won her fourth world track title.
Mary Keitany, runner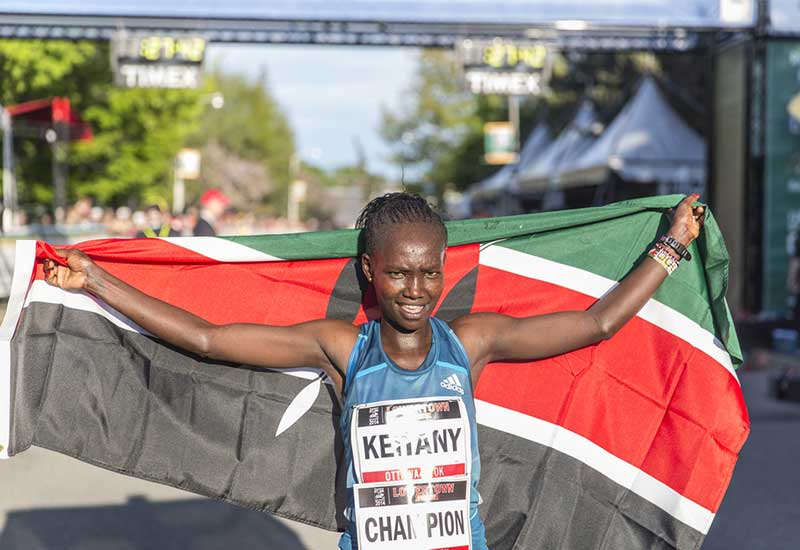 Twice she took a break from competing to go on maternity leave only to resume training a few months later.
Nancy Kerrigan, Skater
ALSO READ: Hon Millie Odhiambo: The best performer in Parliament 2019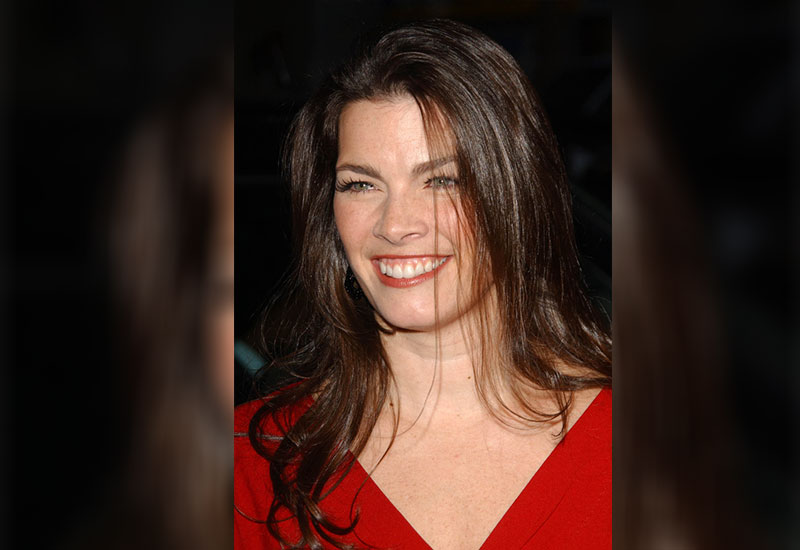 In 1994, while training for the Winter Olympics, Nancy Kerrigan was attacked and her knee injured. Her attackers were allegedly in the employ of her rival Tonya Harding. The injury was meant to prevent her from competing. To the surprise of her attackers she went ahead to compete and win the Silver medal.
Monica Seles, Tennis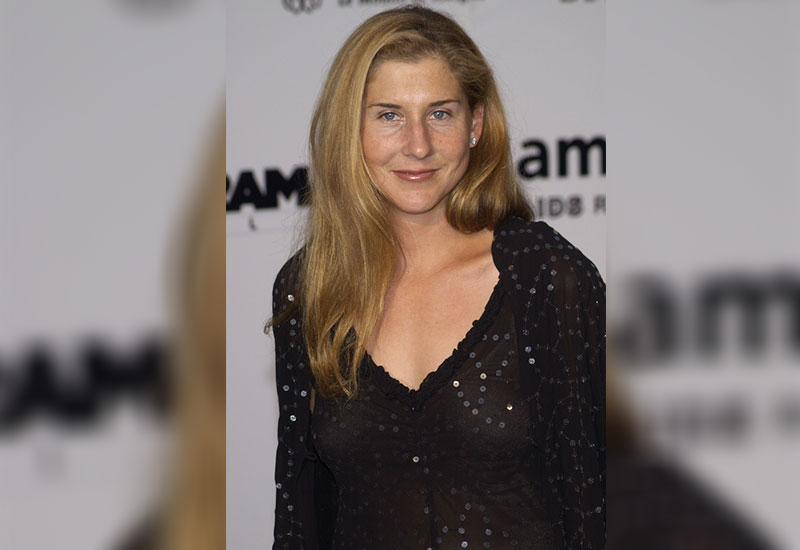 A crazed fan of her opponent at the Australian Open in 1992 stabbed Seles in between her shoulder blades. She missed two years of competitive play as she healed from her injury which, thankfully, was not too deep. On her return she won a Grand Slam title at the Australian Open in 1996, for the fourth time!
Bradie Tennell, Figure skater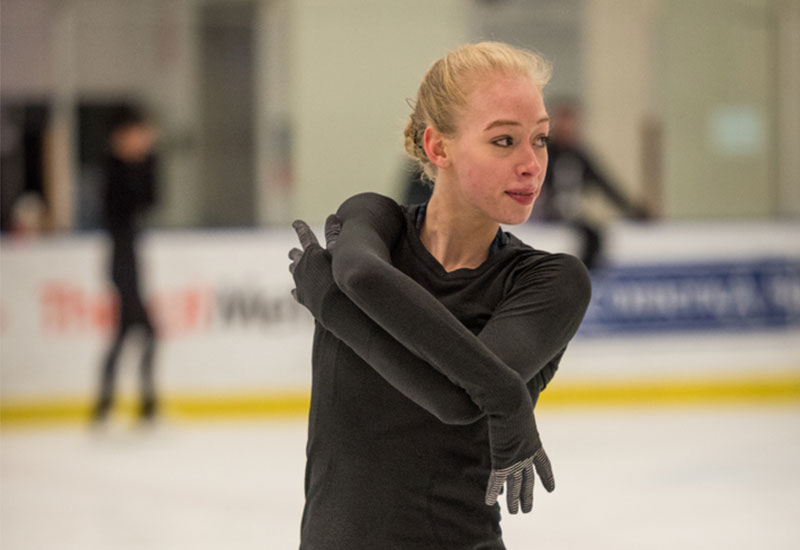 After injuring her lower back in 2015, Tennell had to wear a back brace but she still couldn't compete to like she used to before her injury the following year. She had to go through physical therapy for months. When she took part in a number of competitions in 2017, she came out victorious.
Minda Dentler, Triathlon competitor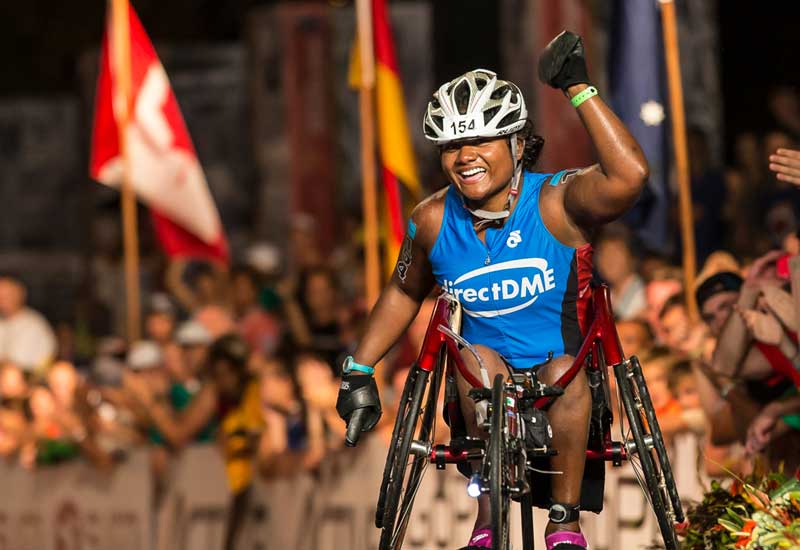 Dentler suffered from polio as a child, a disease which left her in need of aid in order to walk. She however took part in and completed the Ironman Triathlon in 2012 where she swam for 3.86km and biked for more than 209km.
ALSO READ: Achieving woman: Yvette Bonareri drafts law to compel children to care for parents
In 2017 she went on to vaccinate her daughter against polio.
Serena Williams, Tennis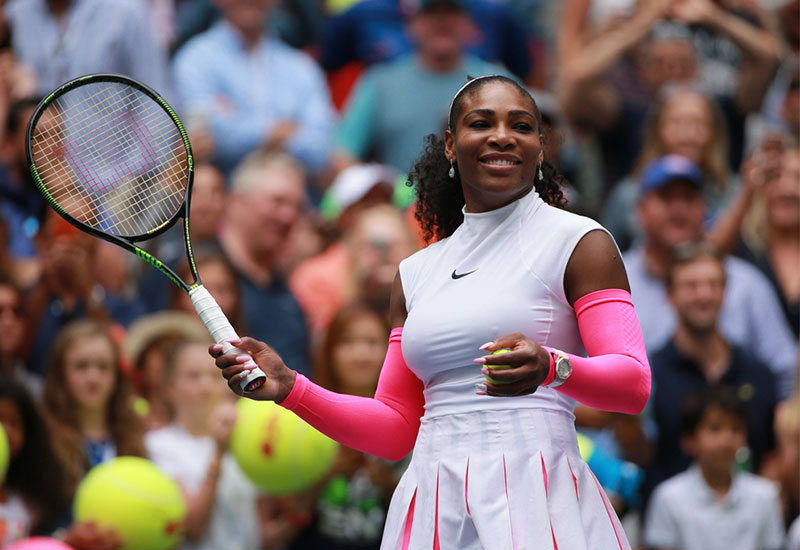 Williams has been competing for 15 years, successfully coming out in triumph on occasion. She won the Australian open while eight weeks pregnant. And after a complicated birth, she went back to compete eight months after having her daughter.
Alysia Montaño, runner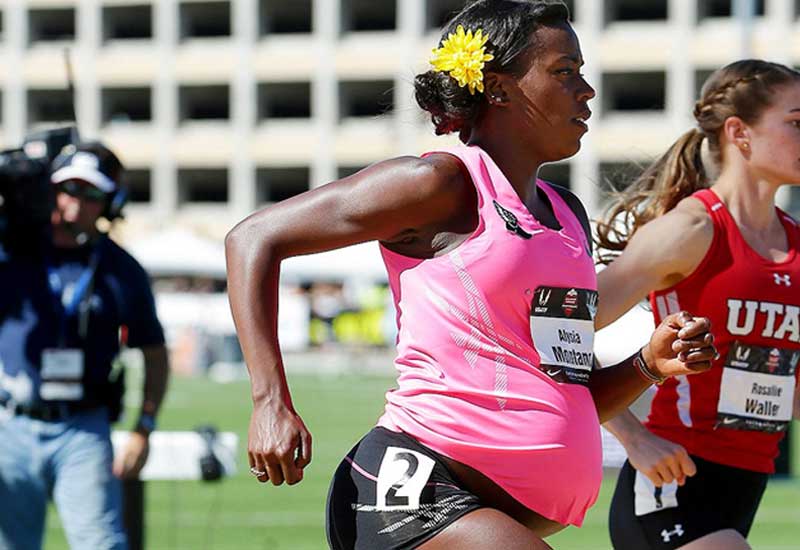 In 2017, Montaño competed for the 800m at the USA Track and Field Outdoor Championships while five months pregnant. And this wasn't her first time. Three years earlier, she competed while eight months pregnant. A year later she again ran the 800m race and won gold.
Why she's badass: She's won 23 Gram Slam titles, one away from Margaret Court's world record of 24, and more than any male tennis player.
Bethany Hamilton, surfing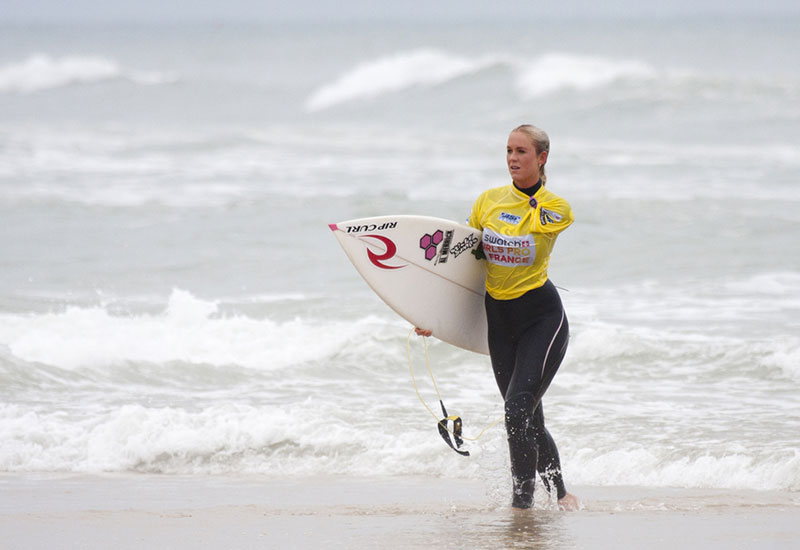 Hamilton was attacked by a shark in 2003 and lost her entire left arm at 23. She lost a lot of blood while undergoing multiple surgeries. Three weeks after surgery, she went back to surfing. In 2005 she won the National Championships and continued winning competitions that she took part in.
Shalane Flanagan, runner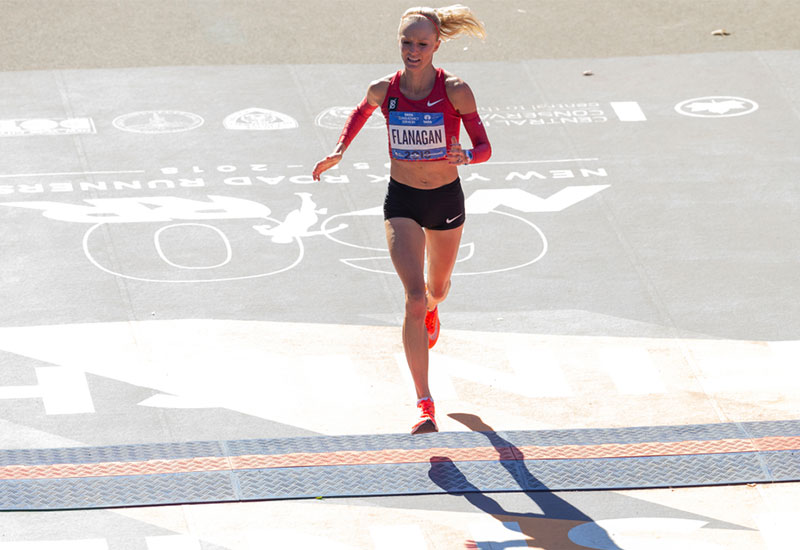 In 2017, Flanagan set a record when she beat Mary Keitany, to become the first American woman to win the New York Marathon in 40 years. This was a few days after a terrorist attack rocked Manhattan.
The year before she didn't compete due to an injury she had endured.
Kim Clijsters, tennis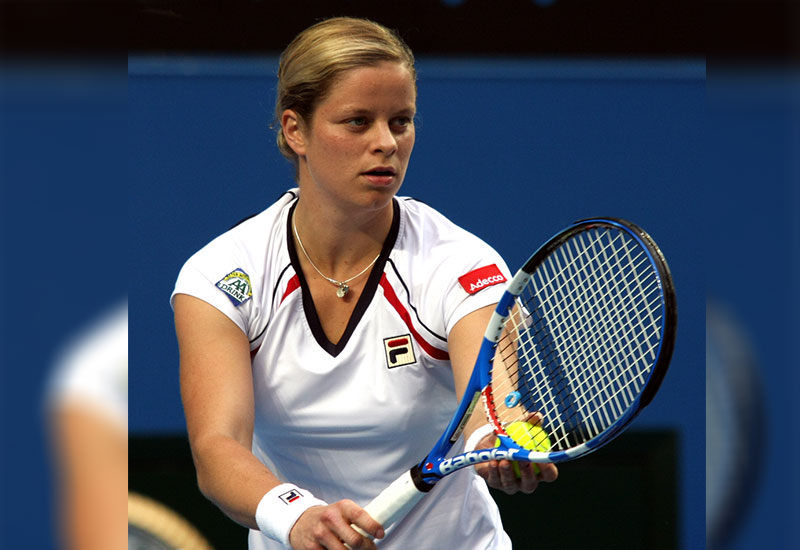 Clijsters had a series of setbacks that forced her to stop competing, albeit temporarily. In 2007 she suffered multiple injuries. A year later, she had a baby. When she made her comeback in 2009, she won the US Open title, her second time. She won subsequent tournaments, the 2010 US Open and the 2011 Australian Open. She retired in 2012.