Home
/
Achieving Woman
New Zealand Prime Minister Jacinda Ardern: Running a country in between diaper changes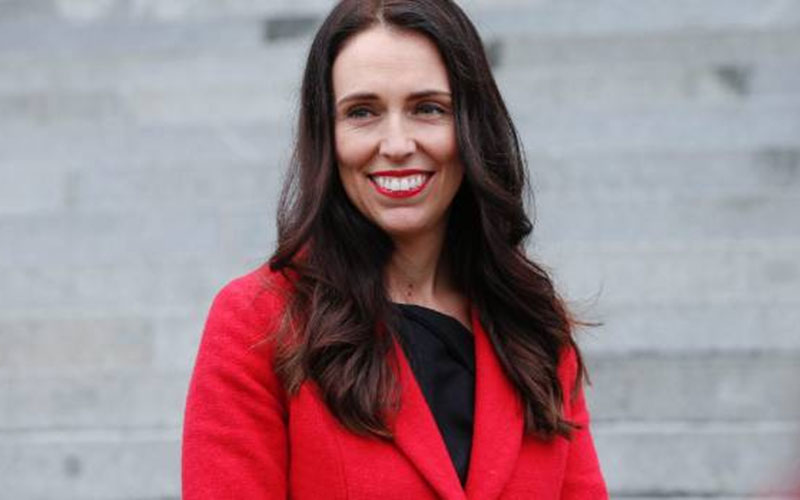 More women are breaking the glass ceiling and it is a beautiful thing. New Zealand's Prime Minister Jacinda Ardern is one such woman who is an inspiration to women worldwide.
At just 37 years old, she is the youngest female leader of any nation worldwide.
In January 2008, the Prime Minister made world headlines when she announced that she was expecting her first child. More than 800 newspapers and magazines around the globe reported the pregnancy. The announcement led to questions about her ability to lead the country in 'such a condition' (pregnant).
But the New Zealand premiere made it clear that it would be business as usual and she was perfectly capable of running a country in between diaper changes.
She told off her critics with the bold statement, "I'm pregnant, not incapacitated."
Strong words that can empower any woman who has ever been undermined or had her capabilities questioned because she was with child; and silence some narrow-witted people who count pregnancy as a disability of some sort.
Jacinda is the second woman in history to give birth while running a country as the Head of State. The first woman to do that was the legendary Pakistani Prime Minister Benazir Bhutto, over three decades ago.
Jacinda Ardern is New Zealand's third female Prime Minister, but she is the first one to take a maternity leave.
She welcomed her daughter Neve Te Aroha Ardern Gayford on June 21, 2018 at Auckland City Hospital in New Zealand. This also came as a shock to some who would have preferred that a woman of her ranking should have delivered at a more prestigious private facility and not a public hospital. Others still lauded her humility and appreciated that she got to have first-hand experience with public service sector.
The awe-inspiring leader has made it clear that she only intends to hire a part-time nanny and her partner, yes partner, Clarke Gayford will be a stay-at-home dad helping her hold down the family fort as she juggles potty training and national politics. This is yet another uncommon aspect surrounding Jacinda's family.
Take a quick survey and help us improve our website
Take a survey
40-year-old Clarke Gayford is a fisherman who worked as a radio and television presenter, hosting a fishing documentary show, 'Fish of the Day'.
The couple started dating back in 2013 but are yet to be wedded. A situation that could stir up jeers and sneers among some who squirm at the idea of bearing children out of wedlock. However, when asked about it during an television interview, Jacinda bluntly said, "We are very committed to each other but we just haven't come round to it (marriage)," explaining that they were so-far satisfied with their 'partner' status.
But Jacinda has led an out of the ordinary lifestyle since her late teens. She joined a political party at the tender age of 17. In 2008, Ardern was the youngest member of the New Zealand's parliament.
"My whole reason for getting into politics was because I had this strong duty to care for other people," says Ardern.
Many love her, some hate her guts whichever your stance, fact is, more women like Jacinda Ardern are increasingly breaking the theoretical glass ceiling; and other exemplary women who have not yet managed to break through are making significant cracks to make it easier for future generations.
If you were stranded on a desert island, what three items would you want to have with you?
Related Topics