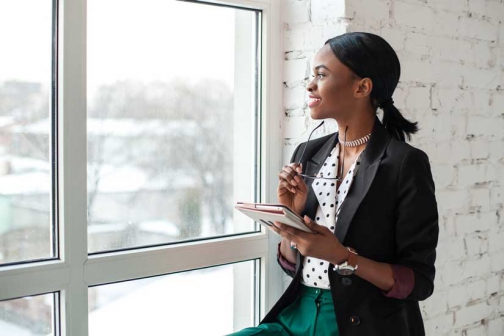 If 2017 was a disappointing year with regards to looking for opportunities outside of your current organisation, it makes sense to change your approach in 2018. Whether it is not getting responses to your application or just not finding enough opportunities that are the right fit, it is important to switch it up. One of the ways is by diversifying your job search. Which of these strategies have you been using and which ones do you need to implement a bit more?
Networks
It does not matter how over used you think the concept of networks is, it is still by far one of the most effective ways of bypassing the gatekeepers in any industry. One of my friends was looking for a new role in a very specific kind of organisation. Speaking to one of her contacts, she heard about a role that she felt would be a perfect fit for her. As many women would though, she hesitated before throwing her hat in the ring, wondering what her contact would think of her with regards not going through the proper channels to get the role.
On speaking to her mentor, she applied for the role, and then let her contact know about her interest mentioning she had already put in her application and did he think it would be a good idea to reach out to a contact in the organization. Long story short, he made a personal recommendation to the Managing Director and she landed her dream job. Do not hesitate to express interest in a potential role if you have someone in your network who is aware of your capabilities. The worst that can happen is that they tell you they do not think you're a good fit, and that in itself provides opportunity for improvement.
Job boards
If you're looking for opportunities, one of the most important things is to have an idea of the industry and companies that you feel would be an ideal fit for you. Even if you do not think you have amassed the appropriate skill set, knowing these firms puts you in the perfect place to identify the kind of skills they are looking for so you can prepare yourself to be an attractive candidate in the future. The best way of doing this research is by signing up to the organization's online job board via their website. This way, any time an opportunity is advertised you receive an alert and can get a head start ahead of other candidates.
READ MORE
Social media
These days, media platforms, whether they are professional or social are not just for keeping in touch with friends. Recruiters are using them a lot more to get word out for recommendations and referrals and you should not ignore this avenue. More importantly, social media will give you an insight into what an organization is engaged in, excited about, the projects they are undertaking and makes your research a lot easier. Follow and connect with companies you admire and their staff so you know what is going on on a real time basis.
TIPS
- You can also sign up for alerts in professional organization websites, especially for those in your intended or desired industry.
- We use search engines to find everything. Why not use it to boost your job search too? Look for roles by filtering regions, payscales etc.