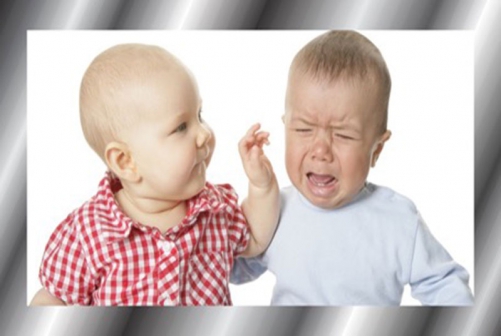 Though you see them dance together like maniacs, your children have different likes and dislikes; strengths and weaknesses that are East to West apart. It could be that the only reason they seem to enjoy the dance, is that one child is able to woo the other into the game while the other simply likes to have fun. It is these different personalities that you should be fully aware of and cautious about. By observing these three golden rules, you, like every coach in a field, will have the dream team.
Persistently employ SWOT analysis. While SWOT (Strengths, Weaknesses, Opportunities and Threats) analysis is mostly applied in running organizations, it perfectly fits your family too. According to Hippocrates' four-way personality typing, it is possible to have children from the same family with very different personalities. Imagine having that very confident, adventurous, outspoken leader whose sibling is creative, playful and likely to cry because another child picked on them. They worlds apart! This diversity in personalities demands that you strive to understand each child's strengths and weaknesses and help them approach each opportunity with readiness to cover for each other. That is, give the outspoken leader the task of leading the crew through the adventurous journey but have the playful and creative child come up with every possible innovation.
Build a team from the same-room play
Every child has a loathed chore stuck in their head. It is very important that you encourage all your children to carry out most of their tasks near each other especially when one of the loathed tasks is being carried out. Suppose you have one child who enjoys cleaning dishes, it would be wise then to have the rest of the children take up other tasks in the kitchen during the dish washing session. This will greatly help them appreciate each other's strengths and create a team out of spending time together.
Difference does not always mean better
Difference in standpoints among your children will sometime end up in wars; you may have had them too when you were younger. While all you may have achieved was to extract massive energy from your mother's system as she caned or gave you long lectures followed by you taking up her duties because she was too tired to do them, you could resolve the wars differently.
READ MORE
Should the war begin in your presence, quickly state the ground rules such as "No name calling", then sit back, turn off the television and listen. When the children see that you are disturbingly relaxed about it, they will try to woo you to take sides. By responding with, "What do you think is best?" helps them to apply their wisdom in conflict resolution. Remember, their answers bend more towards their personalities. Aim to remind them that they are different but not better than their fellows, that way they will learn to leverage on their differences.
All your children deserve your attention, appreciation and advice. Discussing their personality differences openly helps them understand that their weaknesses and strengths are the best ingredients for a better relationship. Who knows, when they are older they could use these qualities to build businesses where they could team up to convert such into profits.