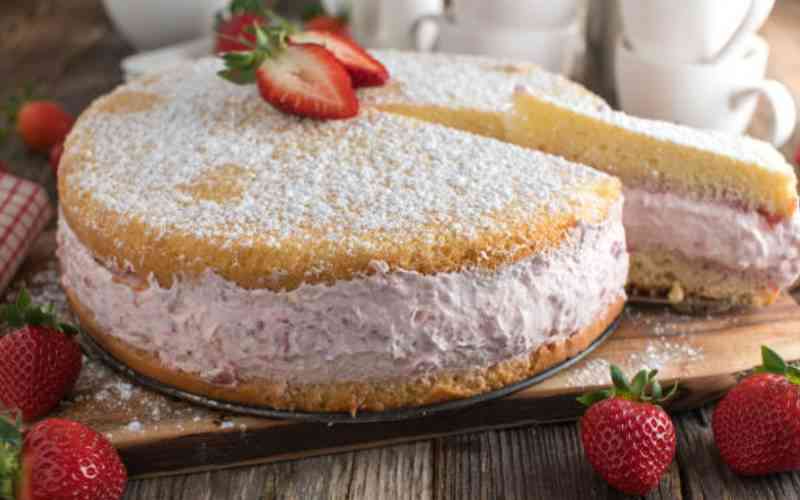 The experience of baking your own fresh cake at home is a special one. It's also so relaxing when you're in the process of mixing your ingredients and exciting when you finally take it out of the oven once it's ready.
For people who have never tried baking their own cake at home, the process seems tedious. And sometimes you might want to bake a cake for you and your family to enjoy, but just don't have the time to do everything including the icing and toppings.
The good news is, there is a way you can enjoy some fresh cake without spending hours in the kitchen. The secret is to learn some simple cake recipes like in this instance, an easy sponge cake recipe.
An original sponge cake should have that signature soft, airy and spongy texture. You need to use a specific technique to achieve that and below is a guide on how you can make one.
What you will need:
cup of cake flour
a cup of sugar
3 eggs
2 tablespoons of milk
2 tablespoons of vegetable oil
tsp vanilla essence
A pinch of salt
Step one
First, start by taking two bowls. Using an egg yolk separator, separate the egg whites in one bowl and the yolks in another.
Next, take the bowl with the yolks, add a pinch of salt and half a teaspoon of vanilla extract, and then mix well. If you want your cake to have a different flavour, you could substitute vanilla essence for a different flavour whether it's orange, banana, or any other flavour you would want.
Step two
Once that is done, put that bowl aside and take the one with egg whites. With a mixer, preferably an electrical one for ease, mix until it starts to turn foamy.
Once it turns into a foam, pour in the sugar in batches of three as you mix. You will notice that the foam is getting thicker and by the time you add the third portion of sugar, it should have a creamy texture.
Step three
Next, take your bowl with the egg yolk mixture and pour it into this bowl. Mix it in well until well combined.
When it's all mixed in well, take a sieve and sieve in the flour into the bowl. This should remove any impurities for a smooth texture.
With a spatula mix slowly from bottom to top to prevent any lumps from forming. Mix until all the flour is properly incorporated into the mixture. You could also pour in the flour in three parts as you mix.
Step four
In another small bowl, mix two tablespoons of milk and two tablespoons of vegetable oil. Once you mix properly, scoop a small amount of the cake batter and mix into this bowl.
Once you've mixed them well, pour the batter back into the bowl with the other portion. Mix the ingredients for a few minutes, being careful not to overmix. This will ensure you get a fluffy texture.
Step five
Lastly, preheat your oven to 180C for about ten minutes. As you do that, line your baking tray with baking paper enough to cover the entire cake. Alternatively, you can prep your pan by applying a layer of oil.
You will then pour the batter gently and tap the tray softly on a flat surface to remove any air bubbles. Pop it in the oven for about 30 minutes then when ready, allow it to cool, then remove the baking paper and serve with some tea. Enjoy!
Related Topics