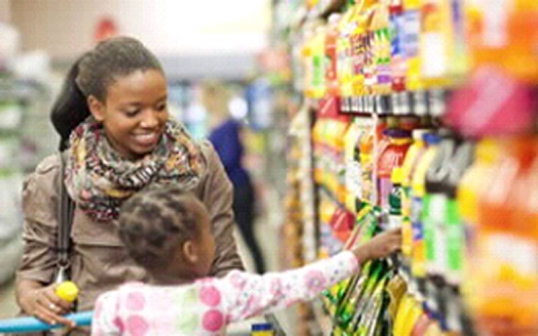 Is Your Family Draining Your Pocket? "Yes!" …….and I know I am not the only mom who answers a resounding 'Yes' to this question. With the crazy rates of inflation and rise in the cost of foodstuffs, my pocket is constantly crying for help!
ALSO READ: A word for mums who never wanted kids
Sometimes I miss the days when it was just my husband and me, and we had enough money to buy things we didn't need. Don't get me wrong – we were not spendthrifts – but we had the cash to visit Java quite often.
When the kids came, there were needs – pressing needs! Top on the list was food and diapers. You have no idea how much the price of a mango dents your pocket until your kids eat two to three every week when mangoes are out of season.
I had no choice – I had to get financially wise. I discovered that with a few clever tricks, I could reduce the strain on my pocket.
1. Budget
Making a budget is not hard. First, make a meal plan for the month, and then work out your kitchen shopping list. Add other household items to the list, and work out the totals. Make sure you stick to your budget, though.
My greatest discovery in recent years is the wholesale shop. Wholesale stores are dusty, crowded and lacking in customer service, but the savings are impressive! You can save between thirty and fifty shillings per item! Another tip - buy fruits and vegetables from the local market, preferably on market days.
ALSO READ: Five tips on talking to your kids about their fears
2. Avoid impulse buying
The greatest enemy to the success of a budget is impulse buying! Women always have an extra 200 shillings to buy that cute top on the streets, chocolate, lipstick, etc. I suspect that if I add up all the money I use for impulse shopping in a month, it will equal a month's supply of fruits for the kids.
3. Identify cheaper options
In 2007, one thousand shillings would buy many more items than it does today. Reason? Prices of most items have gone up. There are however several alternatives to your favorite brands. For example, use homemade liquid detergent to clean your house instead of detergents sold in the shops. After all, the ingredients are the same.
Another pocket-crushing item is diapers. Babies go through them faster than food! There are many new brands of high-quality diapers available, sold at pocket-friendly prices. Also, get clothes for the kids from second-hand (Mitumba) clothing markets. After the clothes are soaked, washed and ironed, they look just like the ones in high-end stores.
ALSO READ: Online app making homeschooling smooth
4. Save
You don't have to get kids before you start saving. Develop the habit of putting a little money aside regularly as soon as you start earning an income. Ask around about lucrative (and legit) investment opportunities available and take advantage. Start early, so that when the kids need to go to school, you won't be strained.
For More of This Stories Subscribe to the Standard Epaper to get a copy of Eve Woman in the Standard
Do not miss out on the latest news. Join the Eve Digital Telegram channel HERE.